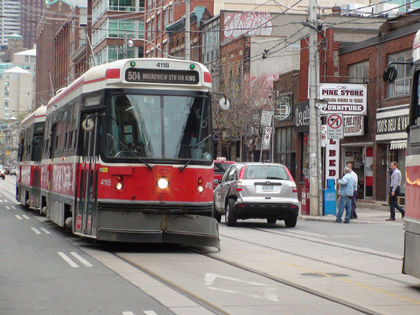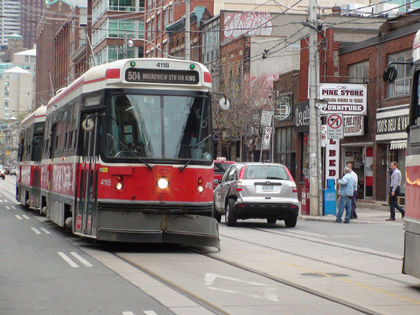 Toronto Mayor, John Tory, TTC chairman, Josh Colle, and TTC CEO, Andy Byford, announced in a combined press conference on Monday to start all-door boarding at the King St. streetcar line from Jan. 1 onwards. In the press conference held along King St. W. near Crawford St., it was stressed that turning 504 King St. streetcar into a proof-of-payment route would allow TTC to speed up the trip time along its busiest surface route.

Mr. Tory mentioned in his remarks that "almost 20% of a streetcar's trip is spent servicing stops," adding that "by moving to proof-of-payment, we can cut that time in half. The 504 streetcar carries 60,000 people every day – starting Jan. 1, their commute will be shorter and easier." It was explained that change to proof-of-payment would allow passengers to board the streetcar at any door if they will have a Metropass or transfer to show they have paid their fare. Whereas, only riders paying cash or tokens would have to board at the front door of the streetcar.

Furthermore, it was highlighted that transit enforcement officers will continuously check along the route to make sure that people aren't riding for free. Tory warned that "I know that Torontonians will respond by doing the right thing. For those that don't, no mercy as they will spoil it for everyone else." In his remarks, Colle hoped that change to proof-of-payment will speed up the King St. streetcar. The TTC has anticipated that the change would require around 100 fare inspectors.