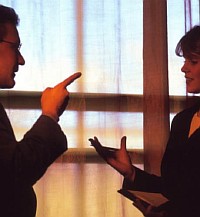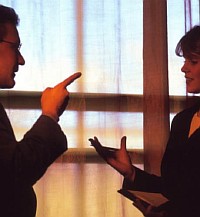 Long-hours in office with the same colleagues are bound to create some friction. You could still deal with it, if you are smart. Here are some sure-shot ways…
It's no cozy scenario in any office. If you are working for a few years now, at some point of your professional journey, you must have found yourself struck amid one or more of these taxing situations – a physically violent encounter with their boss, disrespectful treatment or some kind of humiliation from colleagues.
So, in case, you are suffering at work, understand that you are not alone. From the accountant who was forced to buy Amway products from his senior's wife, to the senior executive who got a junior to run a promotion, then made her a scapegoat when it failed, the abuses some heads heap on their juniors can push their workers beyond the brink.
Try these mean measures
Put-upon employees have revenge through the following ill-advised (yet apparently satisfying) means:
Have subscriptions of some boring magazines sent to the office in your bosses' name.
Steal the boss's clothes from his locker while he is taking a shower at the corporate fitness center.
Get into the boss's email , find a message she had written calling the CEO of the company a dork, and sent it to everyone in the office … including the CEO.
A woman who was tired of her senior taking credit for her ideas let her boss steal several great ideas, then slipped in five that were so bad the boss was demoted.
A VP, who thought himself as the owner of the company and bossed around, lost it when he found out many months later that his team members had changed his office caller I.D. to appear as 'Mogambo' of the film 'Mr India'.
Then there is this story about a guy who sent his cheapskate boss a Rs 1,000 gift certificate to an expensive restaurant and sending it with a letter saying he was the winner of a promotional event. He invited friends, ran up a Rs 1,500 bill, and then was told the restaurant would not accept the fake certificate.
The right way to deal with bad colleagues
Revenge fantasies can be therapeutic and satisfying, but the best ways to handle a conflict with your boss are to:
Arrange a meeting with him or her where you can discuss calmly about how his behaviour is troubling you, the effect the conflict is having on your work and a suggested resolution. I am sure outside the office, he would be a different man.
If that doesn't work, contact human resources to report the offending behaviour, request a transfer or simply look for a new job.
Of course, the ultimate revenge is to rise above your boss. Three years after being let go for not having "enough presence," one account executive found herself in the same executive MBA program with the woman who had fired her. Not only had she gone on to a better job, but she got the satisfaction of watching the professor routinely chastise her former superior! You could also wait for your chance.
What makes a good manager?
Every manager plays a pivotal role in building and nurturing a proactive team that delivers. They should be able to communicate effectively and persuasively. Ability to recognise talent and utilise it to its full potential is an important requirement of any manager. Some of the other essential qualities are identifying key members, delegating tasks and responsibilities and motivating individuals and teams. She must also be able to identify and anticipate problem areas and troubleshoot them. She must support her team members and have a positive attitude.
Essentially a good manager needs to be:
Motivator
Administrator
Negotiator
Ability to anticipate and troubleshoot
Governance
Efficient
Reliable