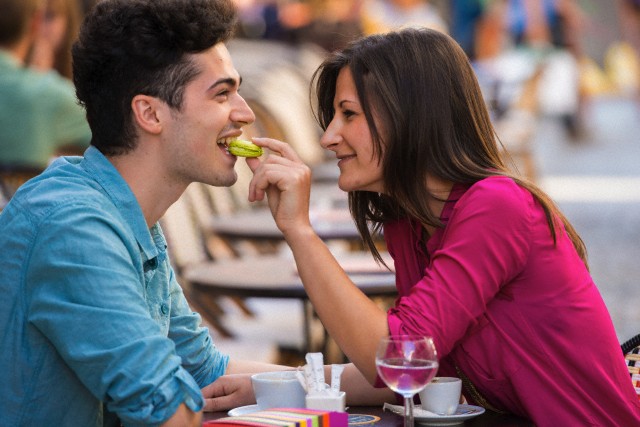 This article was last updated on April 16, 2022
Canada:

Oye! Times readers Get FREE $30 to spend on Amazon, Walmart…
USA:

Oye! Times readers Get FREE $30 to spend on Amazon, Walmart…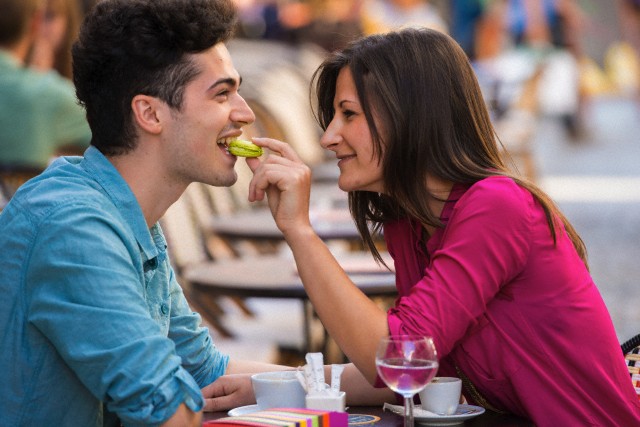 Best second date tips
First dates are like demos since they usually give the partners only a superficial idea about each other's personality. However, one date is enough to understand whether you want to get to know that person better on the next date or it's better never to see each other again. We and Romance Dating Compass agency created this list of tips to help you with a second date!
So, you are that lucky one who had the time of your life on your first date and now you are about to have a second one. As your first date lasted probably a few hours, this might be your second chance to show her who you are as well as find out about her more. You did a great job, preparing for your first date but you are totally at a loss with your second meeting. What venue to choose, what to talk about, what to do and what not to do – these questions are just attacking your head. You know that there are good second dates and those ones that turn into a disaster. Obviously, you want the first scenario and do your best to excel because that girl seems to be your destiny.
Location
There are no universal locations for the second date (for the first as well). Everything depends on a type of the person you're dating. The best option is to choose two spots where you're going to spend your rendezvous. It's strongly recommended to change at least two locations, three would be better. Make sure those places alternate with one another according to the activities you'll be doing there. For example, your first location is a skating rink or some other active pastime. Here, you're just having fun without communicating much. Therefore, your next spot should be a café, for instance, where you can relax, have a snack, and interact in a casual atmosphere. After that, you can take a walk in the park where you can continue talking or you may show her some romantic spot that she's never been to. There is another reason why changing venues is important on the second date. You need to evoke different emotions in your girl. Each place is a new shared emotional experience that makes you more connected.
What to talk about?
When you've thought over the location(s), you may wonder what to talk about on your second date. Tell her something personal and avoid those superficial topics you touched upon on the first date when you talked about everything in the world without going into details of your private life. The second date is the time to tell her some personal facts or stories and ask her a couple of questions about her private life. What's the purpose of those stories and questions? The fact of the matter is that when you are frank with someone, you let them know that you trust and appreciate them. Also, this is a signal for a greater intimacy between you. You wouldn't talk about very personal things with a stranger, so your date will realize she means something to you since you decided to open up.
It's very important to mention your first date. It's your opportunity to show that you listened carefully to what she was saying. Perhaps, she mentioned the upcoming deadline of a challenging project at her work or expressed her excitement about a trip she was about to take. Go ahead, ask her whether she managed to meet the deadline or how her business trip went. She'll definitely appreciate your attention during your first date and this will create a positive connection.
Keep in mind that you are expected to introduce different subjects because if you keep discussing one and the same topic you may appear dull and monotonic. Women automatically lose interest in men who can't find more than two topics for a conversation. If it's not about you and you're full of ideas, make sure that you make smooth transitions from one to another subject. You shouldn't say things like "And now let's dwell upon …" or "The next topic I'd like to discuss". Your conversation should flow naturally. Start with some general remarks about the upcoming topic, and then, as if unintentionally, ask your date a question you're interested in.
What to do and what to avoid?
Even if you ended your first date with a passionate kiss, at the beginning of your second date greet your women with a hug or kiss her on her cheek.
Avoid talking about your exes. Sooner or later you'll touch upon your past life but your second date isn't the right time for that.
Be sincere at the end of your date. If you really enjoyed spending the time with her, tell her how you feel.
You can publish this article on your website as long as you provide a link back to this page.