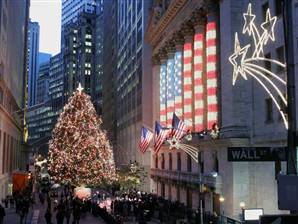 When presented with the evidence of surging food and energy prices, Federal Reserve Chairman Ben Bernanke and others have cited the sluggish housing market as evidence that there is no risk to out-of-control inflation. They may no longer have a case.
Something may finally start to move the Fed's preferred measure of inflation, the core consumer price index: rent prices. The rental vacancy rate plunged to 9.4 percent last quarter, down from 10.3 percent the prior period and the lowest since the first half of 2007. Meanwhile, shares of the biggest publicly traded apartment owners are climbing this year after the companies said rents are rising this year.
"While there has been a deserved large focus on commodity prices and its impact on consumer price inflation, another factor for the CPI is about to turn upward too," said Peter Boockvar, the chief equity strategist at Miller Tabak.
January's CPI data is due out next week. Owner's equivalent rent, what a homeowner would expect to earn from renting his or her home, is a quarter of CPI and 40 percent of core CPI, which excludes food and energy prices. If rental prices rise, then owners will feel the monthly value of their home is rising as well.
Boockvar points out that Equity Residential Shares, the largest apartment REIT, is up six percent this year after saying new rental prices will rise by five percent and rent renewals will be up four to five percent in 2011. Shares of AvalonBay Communities, the second-biggest, are up more than 2 percent this year.
Since 1958, the rental vacancy rate has had a close inverted correlation with the overall core CPI index, according to research by MKM Partners Chief Economist & Chief Market Strategist Michael Darda. When rental vacancies fall, rental prices go up, lifting the housing component of the CPI.
Prices for cotton, corn and wheat are up by double digits already this year, continuing their epic run last year. But Bernanke told Congress this week in a report on the economy that inflation was still not a concern because of high unemployment and falling housing prices.
Darda, who's been correct the last 12 months by being bullish on the market and dovish on inflation, isn't quite worried yet either.
"Although we expect inflation to push modestly higher, we do not see a breakout ahead," said Darda, citing the sluggishness in TIPS securities and slow bank credit growth. "If rental vacancy rates fall below the level of the last two cycles, upside risks to our forecast would take hold."
Plus, who's to say what the 'normal' home ownership rate will end up being a few years from now. The national home ownership rate is at 66.5 percent, down from an all-time high above 69 percent in 2004, according to data from the Census Bureau. If it were to settle below 60 percent, where its already close to in some of the harder hit states, then the connection between rent prices and home prices may break down.
"The actual supply of rental housing is way higher," said Kevin Ferry, co-founder of Cronus Futures Management. "A large portion of the frozen upside down homes will go into rental units. The baby boomer dream was to own two, sell one and move to the coast and retire."
This could bring about a condition that worries the inflation hawks out there: Surging costs for most consumer goods fueled even further by a Fed that stays accommodative because it is too narrowly focused on housing prices.
On Wednesday, Bernanke said they remain "unwaveringly committed to price stability." With a $600 billion Treasury buying program still in place, many members of Congress believe he is not. Maybe the Fed Chief is not a renter.
For the best market insight, catch 'Fast Money' each night at 5pm ET and the 'Halftime Report' each afternoon at 12:30 ET on CNBC.
Ref: http://www.cnbc.com/id/41532903
John Melloy is the Executive Producer of Fast Money. Before joining CNBC, he was an editor for Bloomberg News, overseeing the U.S. Stock Market coverage team.