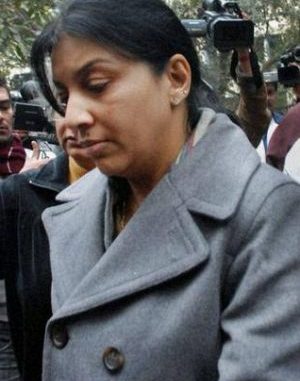 Nurpur Talwar and her husband Rajesh are expecting a final verdict from the court today on the submission of plea for bail. The two are facing charges of playing an active role in the murder of their one and only daughter Arushi along with their domestic helper Hemraj.
Nurpur Talwar was accused of the crime of murdering her own daughter in the previous month and the court announced that there is sufficient evidence to believe that the mother of the victim had a connection with those who murdered Arushi and Hemraj. Arrest warrants for Nurpur were released by the court; however, she had disappeared from the court and police could not arrest her until she appeared in the court once again for the next hearing date. CBI had requested to postpone the arrest warrant of Nurpur until there was a decision announced by the court regarding her bail plea.
Nurpur has already spent two nights in the Dasna Jail and announced that she will fast until the court announces a decision on her bail. She was taken into custody two days ago when the first hearing of the case regarding her bail took place on Monday where Judge Shyam Lal instructed that the accused be taken into custody until a final decision has been reached. The court rejected her plea for interim bail on Monday and a request for regular bail was filed after that.
Article viewed on Oye! Times at www.oyetimes.com