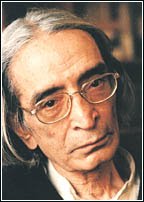 Mr Shaheen Sehbai, the Group Editor, The News International (Jang Group of Newspapers) had written in the year 2000 that, "Every one in the present morally, intellectually and financially depleted Pakistan –the print media and its well-entrenched "gurus" among the foremost — is shouting from the roof top for accountability of every one else.Yet no one has seriously demanded, nor does any one appear to be contemplating, any accountability of the media itself. The peers, naturally those who come out unscathed and "clean", should sit down to formulate lists of those who have been publicly demonstrating a lack of intellectual, moral and professional integrity. Big names like Minhaj Barna, Mushahid Hussain, Maleeha Lodhi, Wajid Shamsul Hassan, Nazir Naji, Ataul Haq Qasmi, Ayaz Amir, Hussain Haqqani, Irshad Ahmed Haqqani, Najam Sethi, Nasim Zehra, Jamiluddin Aali and many others who sought or accepted political, diplomatic or government jobs, or joined political parties as activists, should be asked to explain why they did not quit journalism to do so and why they continued to use the profession to get, keep or regain lucrative jobs or positions of power. How do they retain, or claim to retain, their objectivity and credibility, once they have demonstrated their political ambitions. In the least they should have apologised to the profession".

Zamir Niazi (1932-2004) was a renowned Pakistani journalist, famous for his commitment to the freedom of the press in Pakistan. Noted books by Late. Zamir Niazi are The Press in Chains in 1986 and The Press Under Siege (1992) and the Web of Censorship (1994). Zamir Niazi's services for freedom of expression eulogized By Jonaid Iqbal 30 June 2004 Wednesday 11 Jamadi-ul-Awwal 1425

http://www.dawn.com/2004/06/30/nat28.htm,
THE HISTORY MAN: Zamir Niazi's torch —Ihsan Aslam Wednesday, June 16, 2004 http://dailytimes.com.pk/default.asp?page=story_16-6-2004_pg3_5 , Zamir Niazi passes away By Our Staff Reporter 12 June 2004 Saturday 23 Rabi-us-Saani 1425
http://www.dawn.com/2004/06/12/top11.htm , The nuclear explosions of 1998 pushed him into editing 'Zameen ka Nauha' (Elegy for the Earth), an Urdu anthology of anti-nuclear poems and essays, published on the second anniversary of Pakistan's tests (Scherezade, Karachi, 2000). Our 'Zamir' Beena Sarwar June 14, 2004
http://www.chowk.com/articles/7626


Accountability of Pakistani Media – Part – 1
(Apna Gareban Matiullah Jan DAWNNEWS)
http://www.youtube.com/watch?v=Y1-anGoF5MQ

Pakistan's icon of press freedom, Zamir Niazi, whose book The Web of Censorship is a prescribed read for students at Ivy League universities, is today, flying solo against the poseurs in Pakistani press. Anticipating another labour of love, I shoot off an e-mail to him. "It's more a labour of anger and frustration!" he archly relies. "For the last three decades, I have fought for freedom of thought and expression. The press is really free to a great extent," reminding me that while the newspapers of today are "better printed and better produced," with more pay to its workers, "but look at the content…believe me, with a few honourable exceptions, the majority of reporters are on the payroll of one or another agency." A scholar of international acclaim, who has dedicated his life researching, analyzing and writing on Pakistani press, he now feels let down by his own ilk. "Most journalists/reporters/writers shun reading books or absorbing themselves in serious study," he laments. "You will not believe that even senior persons, including some editors, do not read their own newspapers." He has contempt for journalists who enjoy all kinds of "perks and privileges" and when their demands are denied, "they cry foul." As a crusader for this very class of people who wield the pen, Niazi, who wrote his famous book, The Press in Chains, is a bundle of angst who now wants the title changed to The Books in Chains – Libraries in Flames. What a sad reflection of our times. [Courtesy: Daily Dawn There's deception to every rule by By Anjum Niaz – Dawn Magazine (LINK IS DEAD)
Accountability of Pakistani Media – Part – 2
(Apna Gareban Matiullah Jan DAWNNEWS)
http://www.youtube.com/watch?v=ezaSg2H-Yr8
Click HERE to read the rest of the story.
Article viewed at: Oye! Times at www.oyetimes.com