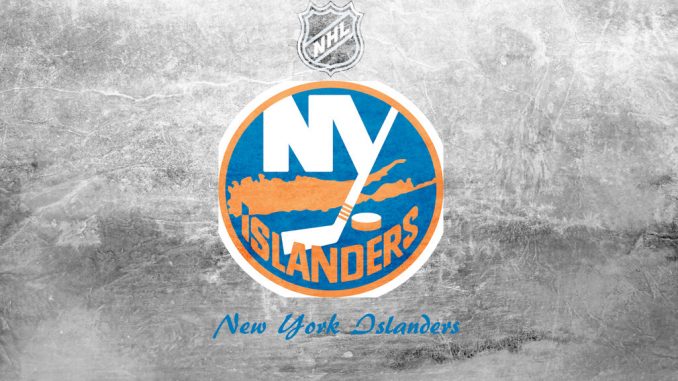 Toronto Maple Leafs beat New York Islanders 4-3 in OT. Here is the summary of the game played on Thursday, February 22, 2018
| | | | | | | |
| --- | --- | --- | --- | --- | --- | --- |
| | 1 | 2 | 3 | OT | SO | FINAL |
| NEW YORK | 2 | 0 | 1 | 0 | 0 | 3 |
| TORONTO | 1 | 0 | 2 | 0 | 1 | 4 |
GAME SUMMARY | EVENT SUMMARY | FACEOFF SUMMARY

ON THE SCORESHEET
Mitch Marner put the Maple Leafs on the board at 17:39 of the first period. Seven of Marner's 15 goals this season have come in the month of February. Toronto is 12-2-0 when Marner scores a goal this season.
Morgan Rielly scored the second Toronto goal of the night at 1:28 of the third period. Rielly has registered 77 of his 135 shots on goal on home ice this season. The Maple Leafs are 20-9-1 when Rielly picks up a point in 2017-18.
Auston Matthews scored the third Maple Leafs goal of the night at 16:31 of the third period. Matthews has scored 26 of his 28 goals at even-strength, which is tied for second-most even-strength goals in the NHL. Eight of Matthews' goals this season have been game-tying or game-winning goals for Toronto.
Tyler Bozak
scored his third game-deciding shootout goal of the season tonight. He is tied for first among all NHL skaters in game-deciding shootout goals.
Nazem Kadri registered the primary assist on Marner's first period goal. Kadri's assist is the 300th point of his NHL career. The Maple Leafs are 26-3-1 when Kadri registers a point this season.
Patrick Marleau had the secondary assist on Marner's first period goal. Marleau has recorded nine of his 14 assists on home ice this season.
Connor Brown recorded the primary assist on Rielly's third period goal. Nine of Brown's 11 assists this season have been primary assists.
James van Riemsdyk picked up the secondary assist on Rielly's third period goal. He has points (2-2-4) in four consecutive games. The Maple Leafs are 11-1-0 when van Riemsdyk registers an assist this season.
Jake Gardiner registered the primary assist on Matthews' third period goal. Gardiner's assist is his 34th of the season, which ties his career-high for assists in a season set in 2016-17. He is tied for third among NHL defencemen in primary assists (19).
Zach Hyman had the secondary assist on Matthews' third period goal. Hyman has recorded 14 of his 21 assists against Eastern Conference opposition.
Frederik Andersen stopped 32 Islanders shots and three shootout attempts to earn his 31st win of the season. Andersen is tied for second among all NHL goaltenders in wins.
IN THE SHOOTOUT
Tyler Bozak – Goal (2017-18: 4/5)
William Nylander – Stopped (2017-18: 1/4)
Mitch Marner – Stopped (2017-18: 1/7)
Frederik Andersen – 3/3 (2017-18: 24/30)
Toronto is 6-1 in the shootout this season.
SHOTS FIRED
The Islanders had a 35-31 lead in shots on goal in all situations and a 29-22 edge in shots on goal at 5-on-5.
New York had a 60-59 lead in shot attempts in all situations and an 49-42 lead in shot attempts at 5-on-5.
Auston Matthews led the Maple Leafs with six shots on goal and eight shot attempts.
SHOTS ON GOAL
| | | | | | |
| --- | --- | --- | --- | --- | --- |
| | 1st | 2nd | 3rd | OT | TOTAL |
| NEW YORK | 13 | 7 | 11 | 4 | 35 |
| TORONTO | 7 | 10 | 10 | 4 | 31 |
SHOT ATTEMPTS
| | | | | | |
| --- | --- | --- | --- | --- | --- |
| | 1st | 2nd | 3rd | OT | TOTAL |
| NEW YORK | 22 | 14 | 19 | 5 | 60 |
| TORONTO | 14 | 24 | 15 | 6 | 59 |
HOME SWEET HOME
The Maple Leafs are 21-8-2 at home this season.
Toronto's all-time record is 71-65-7-10 in 153 games against the Islanders and 42-29-4-4 in games played in Toronto.
Toronto is 21-12-3 against the Eastern Conference this season and 11-7-2 against the Metropolitan Division.
Tonight's attendance is 18,856.
The Maple Leafs continue their homestand on Saturday, February 24 when they host the Boston Bruins at 7:00 p.m.
MAPLE LEAFS LEADERS
| | |
| --- | --- |
| Faceoff Wins | 11 (Bozak) |
| Faceoff Win Percentage | 100% (Hyman, Marleau) |
| Hits | 6 (Hyman) |
| Blocked Shots | 3 (Zaitsev) |
| Takeaways | 4 (Matthews) |
| TOI | 23:26 (Rielly) |
| Power Play TOI | 3:08 (Rielly) |
| Shorthanded TOI | 3:50 (Hainsey) |
| Shifts | 31 (Rielly) |
| 5-on-5 Shot Attempt Percentage | 57.9% (Dermott – 22 for, 16 against) |
RECORD WHEN…
The Maple Leafs were 2-for-2 on the penalty kill and 0-for-3 on the power play tonight. Toronto is 24-10-4 when not allowing a power play goal this season and 18-13-4 when not scoring a power play goal.
Toronto is 8-15-2 when their opponent scores the first goal of the game.
The Maple Leafs are 3-12-0 when trailing after one period and 4-16-1 when trailing after two periods.
Toronto has a 24-11-2 record when outshot by their opponent.
The Maple Leafs are 7-3-2 in Thursday games.
OF NOTE…
The Maple Leafs won 58 percent (14 won, 10 lost) of their offensive zone faceoffs.
Per NHL PR, the Maple Leafs have won eight or more consecutive games on home ice for the first time since March 7 – April 7, 2007 (9-0-0).
Mike Babcock earned his 634th career NHL coaching win to move into a tie with Darryl Sutter for 12th on the NHL's all-time coaching win register.
Tyler Bozak was 4-for-4 on the draw when matched up against New York centre Casey Cizikas.
Travis Dermott was on the ice for a team-high 22 Toronto shot attempts-for at 5-on-5. Dermott finished the game with a 5-on-5 shot attempt percentage of 57.8 percent (22 for, 16 against).
Ron Hainsey started 35.7 percent of his 5-on-5 shifts in the offensive zone, which was the lowest percentage among Toronto skaters.
UPCOMING GAMES:
Saturday, Feb. 24 vs. Boston Bruins, 7:00 p.m. (Hockey Night in Canada, FAN 590)
Monday, Feb. 26 at Tampa Bay Lightning, 7:30 p.m. (Sportsnet Ontario, TSN 1050)
Tuesday, Feb.27 at Florida Panthers, 7:30 p.m. (TSN4, FAN 590)
Saturday, March 3 at Washington Capitals, 8:00 p.m. (Hockey Night in Canada, TSN 1050)
Monday, March 5 at Buffalo Sabres, 7:30 p.m. (TSN 4, TSN 1050)
POSTGAME QUOTES:
HEAD COACH MIKE BABCOCK
On the team earning a win after a slow start:
Yeah, just sticking with it a little bit. Obviously, we weren't very good. Anybody who watches us regularly knows that we weren't that good. Saw it coming yesterday in practice, talked about it then and our preparation wasn't good enough. In saying that, we battled away and found a way to get points, whether that be special teams or good plays, but we were able to get two points and, in the end, they add up.
On Matthews' status:
I don't know. We'll know in the morning.
On Bozak's shootout scoring:
I think he's got hot here lately, he's feeling good about himself and playing good. Obviously, a key shot for us and then you've got Freddie doing what he did and that was a big part of it as well. I thought Bozie's line was probably our best line tonight.
On how valuable it is to be able to score in a shootout:
We didn't score in it last year and it cost you. We've scored in it this year. It makes your goalie feel better too, obviously. You need the points and yet as we know, we're coming to a season that it doesn't matter. You've got to outplay the other team and do it right. The shootout, I think the 3-on-3 overtime and the shootout are fun for the fans, but in the season we want to play in, they don't have that.
On earning eight wins in a row at home:
We've played real well here but tonight, we're not talking about tonight. That's a different thing. We have another game, that's it. We've played real well here of late and worked really hard and been real organized. I think we've done things right. We've got off it here and we have to get back on it tomorrow, obviously. It's good. You want to have a real good home record and you want the other team to look at the record when they come in and say, 'Hey, this team is going to be a tough night.' I think normally we play like that and we didn't tonight.
On the play of Carrick:
He was good. [Polak] and him are different players. One is a very big man and an elite penalty killer. The other guy is more of a puck mover. So, they both have their strengths. When we play the teams with elite power plays, we'll often put Polak in.
FREDERIK ANDERSEN (32 SAVES)
On if there was confidence the club could come back after a slow start:
Of course. A good, big goal at the end there in the first period to bring us within one and, yeah, we kept playing. We knew we could be better. It was good to show that we could go out and come back.
On what makes Bozak dangerous in shootouts:
I don't know, I think he's good at keeping his head up to find a hole. He can kind of see what the goalie is showing and find a hole.
On what he's seeing in overtime against an odd-man rush:
That's exciting hockey, obviously. It's fun to be out there. It was a little back and forth a little bit, but usually when one team has a big chance there's a good chance there'll be one at the other end. You've just got to be even keel on that rollercoaster.
On if 3-on-3 overtime is fun for the goaltenders:
I like it, especially when we win. That's obviously the key. It makes it all better.
NAZEM KADRI (ASSIST, 300TH CAREER NHL POINT)
On tonight's win:
I don't think by any means we played our best but good teams find ways to win. We were able to keep it tight after a tough start and it was a resilient win.
On Bozak's success in the shootout this year:
He seems to be on quite a hot streak so he's come through in the clutch for us and those are big goals that end up costing teams points. For him to go down and finish as effortlessly as he does – definitely comes through for us.
On Andersen's success in the shootout this year:
Yeah, he's an athletic guy, he's a big goalie so when you're coming down on him you don't see much netting so I think it's a little intimidating off the start just picking your head up and not really seeing much mesh behind him and obviously he's got lots of confidence right now so pucks seem to be hitting him. He's making big saves for us and getting us wins.
MITCH MARNER (1 GOAL)
On his goal tonight:
It all kind of started on Patty's backcheck on Tavares – kind of pressured him into Ron [Hainsey], forced a turnover, got it out and Naz made a great play over and lucky enough to get it in.
On Bozak's success in the shootout:
He's unbelievable at it. He always talks and jokes about how good he was back in the day but he still hasn't lost that touch so he's been great for us in that category. I think we've got to stop going that route. Thank god, we've got him or else we might be in trouble.
MORGAN RIELLY (1 GOAL)
On what the rule of thumb is for playing three-on-three overtime:
Yeah, I don't know if there is a rule of thumb. I think that you just try to leave it all out there and create opportunities to score. I think this time around there was a fair share of opportunities and two good goalies had good nights. Maybe if you ask a few of the forwards the ice was a little choppy, I don't know. Lots of opportunities. That's just the way she goes.
On what allowed the team to rebound from a tough start:
Yeah, I don't think we were very happy— I think you could tell – the way we came out. They controlled the game for the most part of the first and we weren't happy with it but, that being said, we found ourselves after a first period that we weren't happy with only down one with lots of time left so we'll take that. We kind of regrouped a little bit and hard work came through and won the game.