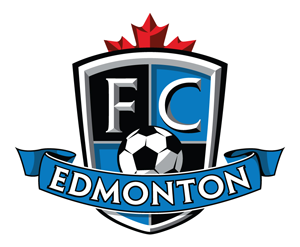 October 27th will mark the last home game of the season for FC Edmonton as they battle the Tampa Bay Rowdies at 2pm MT at Clarke Stadium as a part of Fan Appreciation Day.
Both teams are coming off successful contests in Week 12. FCE battled to a 1-1 draw to the league-leading New York Cosmos. The match was full of theatrics as Eddies defender David Proctor headed home a late goal in the 90th minute to play spoiler and steal a chance for the Cosmos to clinch the Fall Season. The Rowdies managed to gain a massive three points as they defeated the San Antonio Scorpions 1-0 in front of an excited home crowd.
The Eddies will look to do the same for their home fans this weekend. The Rowdies, who have won their last two matches, are taking on a Canadian team that has only lost once since late May at home and has become a 1-1 draw specialist, recording that score in 10 games in 2013. The Rowdies must take maximum points from their remaining two games if they are to overtake the Cosmos.
"Our main objective for the last four games of the season has been to accumulate 12 points and we are half way there," said Rowdies coach Ricky Hill. "We understand how difficult it is to play in Edmonton due to the weather but we realize the importance of these three points. Everyone's focus and determination has been excellent thus far in our preparation and come Sunday we are going to try to earn another three points."
FC Edmonton coach Colin Miller said: "We're looking forward to another entertaining game against a very good Tampa Bay side. Coming on the heels of a terrific team performance, earning a valuable point on the road, we want to bring our best for the home fans who have been great in support all season long."