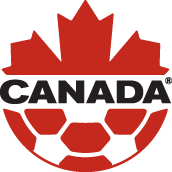 Canada has announced its roster for the upcoming Women's International Friendly in Dresden, Germany. Coach Morace has selected 25 players, featuring the mix of players from the recent women's national camp in Roma, Italy along with some incoming players from Women's Professional Soccer teams in USA. Canada takes on the two-time defending FIFA Women's World Cup champion Germany on Wednesday 15 September.
The Canada-Germany match is the first of two international matches in September for Canada. On 30 September, Canada faces China PR at BMO Field in Toronto. Tickets to the home Women's International Friendly match are available via Ticketmaster (Ticketmaster.ca / 416.872.5000) or at the BMO Field box office. Special rates for group sales (20 or more tickets) are available through the Ontario Soccer Association.
Canada is currently preparing for the 2010 CONCACAF Women's World Cup Qualifier in Mexico. That qualification championship will send two teams to the FIFA Women's World Cup Germany 2011, with a third team sent to a two-match playoff with the fifth-place team from Europe. Canada has qualified for each of the past four FIFA Women's World Cups dating back to 1995.
Canada's roster features 11 players with experience at either a past FIFA Women's World Cup or Women's Olympic Football Tournament. Six other players have participated in a FIFA U-20 Women's World Cup. Amongst the 14 'new' players, midfielder Kelly Parker has won club championships in each of the last two professional seasons: a 2009 WPS title with Sky Blue FC and a 2010 W-League title with the Buffalo Flash. Also earlier this year, Parker played for SC Freiburg in Germany.
One of Canada's most experienced player captain Christine Sinclair. Sinclair is Canada's all-time leader with 138 appearances. She is also Canada's all-time leader with 101 goals. Sinclair currently plays for FC Gold Pride of the Women's Professional Soccer.
Another player of note is Diana Matheson, who has 99 career appearances heading into Germany. Matheson could become the sixth player in Association history to reach 100 appearances this 15 September against Germany.
Canada, whose title sponsor is Winners and presenting sponsor is Teck, is one of eight teams that will participate in the coming CONCACAF Women's World Cup Qualifier in Mexico. Already this year, Canada has a record of five wins, one draw and one loss in international competition.