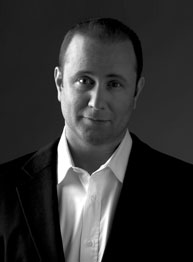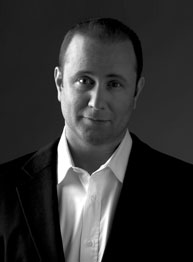 King West location is the hot new living, entertainment spot for Bay Street crowd
The King Street West area has become one of the most desirable neighbourhoods for young movers and shakers from the financial district who want to live and party close to where they work.
The area's success is largely thanks to Peter Freed, president of Freed Developments Corp., who brought his vision of exciting, design-based developments to what had been an under–developed part of Toronto.
The Thompson Residences is Freed's latest example of forward-thinking, world class condominium design. This hotel-inspired residence combines meticulous details, the finest finishes and outstanding service to create a unique living experience that will appeal to the most discerning buyers.
"We appeal to a young, metropolitan crowd that appreciates good design, and has the money to indulge," says Freed.
His recent projects in the King West neighbourhood illustrate the success of this approach. Fashion House, an iconic condominium celebrating the area's fashion district heritage- and the success and style of today's contemporary Canadian fashion scene- features red window coverings and a sky-park with swimming pool. Six50 King, another successful Freed condominium in King West, creates an distinctive aesthetic by juxtaposing concrete and glass with a boxwood wrapping. Though neither is scheduled for completion until 2012, both are more than 80% sold already.
Thompson Residences, designed by prestigious Saucier+Perrotte Architects, and Freed's latest neighbourhood development, is destined for even greater success. The project comprises a 12-storey King Street building and an 11-storey building fronting onto Stewart Street, housing 334 units, including 30 penthouse suites. The site is located in a premium central King West location near Victoria Memorial Park and minutes from popular downtown destinations.
Across the street at 550 Wellington Street West is the Thompson Toronto hotel, a prime destination for the rich and famous since its opening in 2010. Occupants of Thompson Residences can enjoy Thompson Toronto services, such as room service, housekeeping, laundry and dry-cleaning, catered dining, in-room massage, grocery delivery, pet services, valet parking and private car services, health and wellness centre and personal trainers, on a pay-per-use basis.
The Thompson Residences' own amenities will be superlative, with a gym, business lounge and lobby bar — and, overlooking the city, the largest rooftop pool in North America, complete with private cabanas and a fully operational bar.
Units in this LEED-registered building range from compact 393 sq ft to luxurious 2,000 sq ft. Suite prices start in the high $200s and run to $1.5 million.
With 9-foot ceiling heights throughout and floor-to-ceiling windows, units will feel spacious. Award-winning interior design firm BurdiFilek is installing high-quality finishings throughout, including contemporary, European-style kitchens with hidden cabinet-paneled fridges and dishwashers, natural stone counters with designer backsplashes, and under mounted sinks with single-lever faucets.
Bathrooms will boast spacious, spa-inspired shower enclosures with pressure-balanced valve and porcelain tiles, as well as luxurious vanities with contemporary ceramic countertop, integrated sink and full-height vanity mirror.
Occupancy is expected to begin Spring 2013, and the building is already 75% sold.
Don't miss your opportunity to own at Toronto's most vibrant hotel-inspired residence.
Register at sales@thompsonresidences, or call 416-360-0600 for more information.