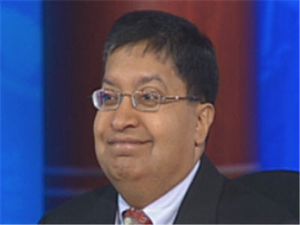 This article was last updated on May 19, 2022
Canada:

Oye! Times readers Get FREE $30 to spend on Amazon, Walmart…
USA:

Oye! Times readers Get FREE $30 to spend on Amazon, Walmart…

Notwithstanding the summer of 2010 brouhaha, for investments, the Sword of Damocles is likely not Greek restructuring and Europe. Instead, the challenge of rotational change may lie in Asia and the Americas, particularly the United States. The earnings reports emerging in recent weeks now include those from the United States, other parts of the Americas, Europe and Asia. The similarities lie not just in accentuated bifurcation that continues among and between industries. Globally, cost cutting has been yielding substantial earnings recovery gains but also in reputedly stable areas, like consumer staples, pressure and disappointments have not been offset by aspiration potential in emerging regions or basic needs in advanced economies.
Stripped to its essence, the cycle that ended in 2000 marked the culmination of concept driven growth expectations boosting markets, especially in technology, media and telecommunications ( TMT ). The next cycle that ended in 2007 had as essence risk premium reduction whether viewed from the perspective of sovereign and junk bond yield spreads or viewed from the perspective of rising performance of low quality equity and its relative valuation gain. A less commented upon aspect of the Japan debacle of the 1990s is the consistency in its subsequent performance. Recovery at the company level was determined by the quality of operations and not all succeeded, for instance in its until then global beating consumer electronics and automobile businesses. Japanese Government Bond yields declined and short rates were held at minuscule levels. However, even as earnings recovered, equity valuation in Japan did not and still has not recovered substantively versus prior expectations and stock bond risk premium analysis. Aggregate dividend yields in Japan have increased from among globally the lowest to now middle of the road levels. The global markets of today remain mixed in low government yields and equity leadership. We re-assert that while there has been global and U.S. overlap in low quality led recovery into the first portion of April 2009 to May 2010 of this cycle, quality of delivery is likely to be the enduring feature for countries, industries and companies alike for investors to favor.
Click HERE to read the complete article.
You can publish this article on your website as long as you provide a link back to this page.