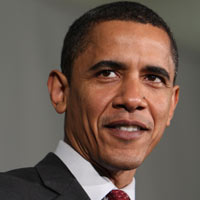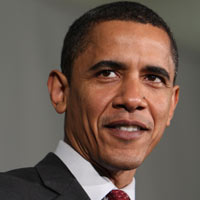 The Presidential cycle stock market theory is playing out perfectly right now as President Obama faces the reality of so many of those before him in the third year of their first term following a mid-term setback: tax-cuts and loose money win elections, spending cuts do not.
"News out of Washington continues to be growth-friendly-deficit-unfriendly, with a competition to see who can cut taxes more," said Ethan Harris, Bank of America Merrill Lynch North American Economist, in a note. "Taxes trump deficits."
While many seasonal and other historical stock patterns receive more ridicule than followers (i.e. "Sell in may and go away."), the election cycle trend is hard not to acknowledge. The S&P 500 averages a total return of 19 percent in the third year of a Presidential term, according to Strategas Research, with the market higher 12 months out from a mid-term election on every occasion since 1938.
The reason it may work is because the President at the time changes from the ideology that got him elected to the wallet-friendly and market-friendly measures that will get keep him from being a dreaded one-termer, no matter what the long-term cost. Backdoor political pressure is usually applied to keep monetary policy loose as well.
Bank of America points to Obama's addition of a payroll tax cut, less stringent inheritance tax and business-friendly depreciation rules to the Bush tax cuts extension bills as evidence of the President's "dramatic Clintonesque turn." He's followed that this year with the appointment of JPMorgan executive William Daley as chief of staff and "business friend" Gene Sperling as head of the National Economic Council. Not to be outdone, House Republicans answered by relaxing rules that would force any deficit increasing measure to be offset by a spending cut or tax increase.
"Deficit reduction is painful, and neither party wants to take unpopular actions that could hurt their chance of taking the White House," wrote Harris.
Right on cue, the S&P 500 started 2011 with a 1.1 percent weekly gain. Most Wall Street strategists expect a double-digit return out of the benchmark this year, with many citing the election cycle as one of the reasons.
"You can only create consumer wealth via house appreciation, tax cuts or stock market appreciation," said Joseph Terranova, Virtus Investment Partners Chief Market Strategist and a 'Fast Money' trader. "You can forget about housing, so taxes and the market it is."
Market returns in the first or second year of a Presidential term usually underperform the other years as the country pays for the excesses of the third year, according to the theory. However, the U.S. may be able to avoid this fate if Europe's and Asia's woes continue.
"Taxes can trump deficits if Portugal and Spain and Italy and wherever-else continue to threaten the Euro," said Nicholas Colas, chief market strategist for BNY ConvergEx group. "If, however, the dollar weakens rapidly and oil prices spike as a result, then this scenario is harder to support. You will get inflation and a drop-off in consumer spending."
For the best market insight, catch 'Fast Money' each night at 5pm ET and the 'Halftime Report' each afternoon at 12:30 ET on CNBC.
Ref: http://www.cnbc.com/id/41002960
John Melloy is the Executive Producer of Fast Money. Before joining CNBC, he was an editor for Bloomberg News, overseeing the U.S. Stock Market coverage team.