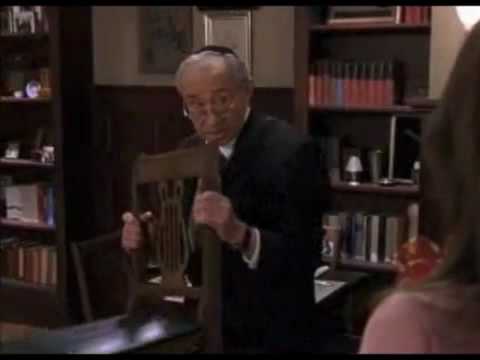 You can publish this article on your website as long as you provide a link back to this page.
This article was last updated on April 16, 2022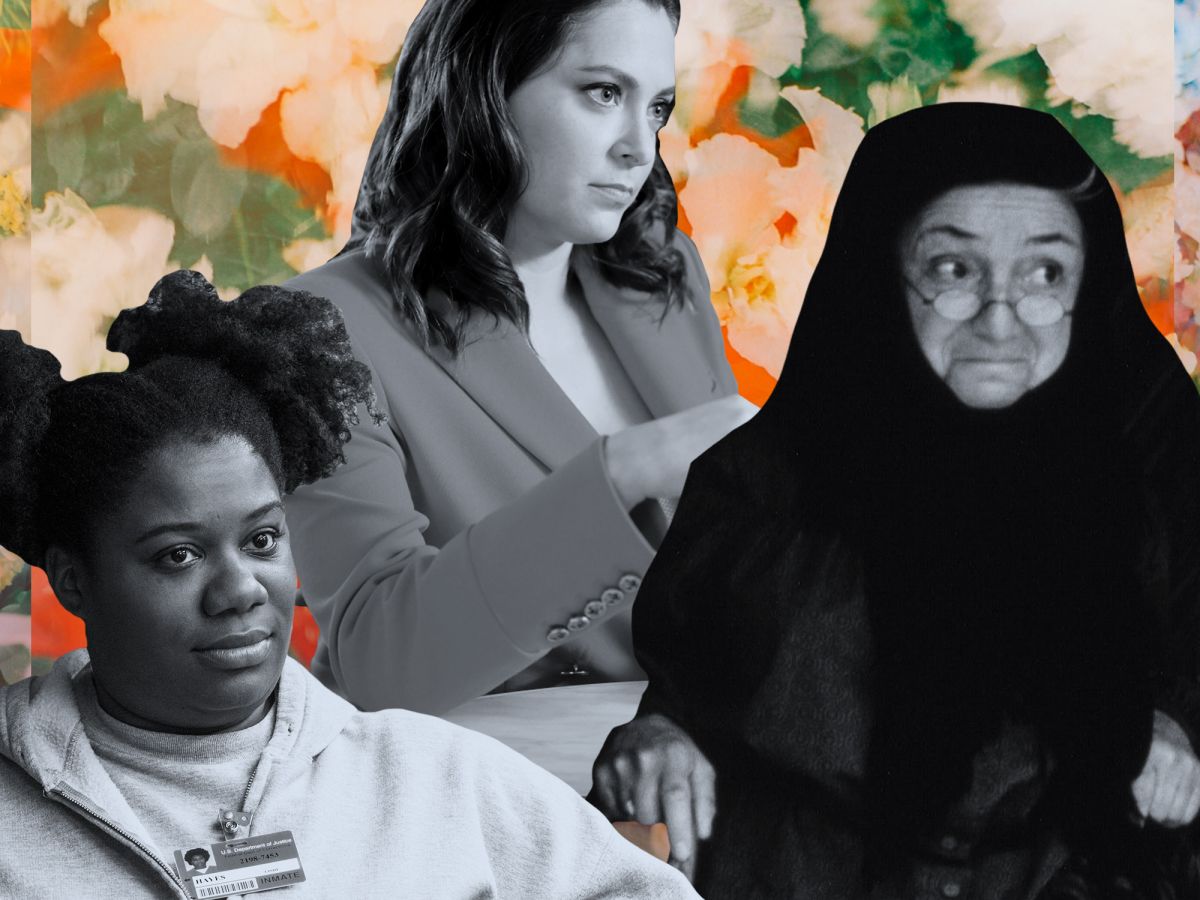 Why is May 2019 different from all other months? It's Jewish American Heritage month for one, a period that feels especially important to mark given the rising insecurity coursing through Jewish American life. Because visibility is more important than ever before, Refinery29 brings you our celebration of Jewish American culture. L'chaim!
America was first introduced to Fran Fine, the big-haired, big-hearted star of CBS' The Nanny on November 3, 1993,
Written, co-produced by, and starring Fran Drescher, the show was a near-instant hit, garnering 12 Emmy nominations over six seasons (winning one for those now-iconic costumes) as well as two Golden Globe nods. By 1994, 13 million homes were watching a Jewish woman from Queens teach the Sheffields — British Broadway producer Max, and his three children, Maggie, Brighton, and Grace — about life, love, and how to navigate a sample sale like a pro. She was loud, brash, obnoxious, constantly fretting about her weight, and peppered her speech with splatters of Yiddish words in a kind of New York-ese patois. And she was beloved.
She was also heavily criticized — in 1994, Drescher wrote an op-ed in the L.A. Times defending her show from naysayers,many of them Jewish — claiming that it heightened long standing stereotypes about Jewish women. But say what you want about The Nanny: its success marked a groundbreaking moment in the history of Jewish women on-screen. Fran was openly and proudly Jewish, in a time when most Jewish characters were still coded as such with distinct mannerisms (think Elaine Benes in Seinfeld) or clear signifiers, like last names ( Clueless ' Cher Horowitz or Friends ' Rachel Green). Drescher herself was the first Jewish woman to lead a primetime TV slot as a Jewish character since Gertrude Berg's Molly Goldberg on The Goldbergs in 1949.
It wasn't easy. Even in the early 90s, most people weren't keen on having Jewish women on TV. According to Drescher, a prominent advertiser offered to buy the show outright (thereby guaranteeing money via product placement) but only if Drescher made Fran Fine Italian, rather than Jewish.
"I said no," she said. "It wouldn't be as good, we couldn't write it as good, I couldn't play it as good. The nanny must be Jewish. And I really dug my spiked heels in the ground."
It's an irony of the Jewish American experience that despite being heavily involved in the shaping of pop-culture narratives, we've only rarely been starring players. That goes double for Jewish women, who have even fewer complex portrayals to boast about than their male counterparts. For every Mrs. Maisel (Rachel Brosnahan), there are a handful of Alvey Singers (Woody Allen, Annie Hall), Bear Jews (Eli Roth, Inglourious Basterds), and Rabbi Tuckmans (Mel Brooks, Robin Hood: Men in Tights).
Jewish women on-screen have historically been characterized in broad stereotypes. There's the shrill, sexless neighbor; the overbearing Jewish mother; the Jewish American Princess; the exotic temptress. In his controversial 2007 Vanity Fair essay, "Why Women Aren't Funny," Christopher Hitchens points to Jewish women as the exception. We're the funny sidekicks, the brash, loud comic relief. And though it likely wasn't meant as a compliment, we'll take it!
On some level, that's a reflection of the general lack of agency and representation women have had within the entertainment industry. And though the early days of film gave women, and Jewish women in particular, the freedom to tell and star in their own stories (writer Fannie Hurst, for example, sold thirty of her novels and short stories to Hollywood in the 1920s and 30s, many of them about early 20th century American-Jewish life; the lead in Humoresque was played Vera Gordon, who helped define the archetypal Jewish mother), they soon became relegated to the sidelines, doomed to slowly claw their way back in.
But Jewish men have also played a role in keeping Jewish women down, often in an effort to Americanize themselves. Just think of Woody Allen's fixation on non-Jewish looking women (stereotypically known as a "shiksa goddess"), despite the fact that his sister, Letty Aronson, has produced nearly every one of his movies over the last 20 years.
Still, the last decade has ushered in a marked shift in portrayals of Jewish women on-screen. Landmark characters have come along who have challenged and subverted those expectations. The introduction of an Israeli beauty type in mainstream pop culture has made Jewish women exotic. Gal Gadot, real-life Wonder Woman, is hot and Israeli! Natalie Portman (born Natalie Herschlag in Jerusalem) is a national treasure! Celebrating Jewish identity isn't as taboo as it once was.
That's not to say that the stereotypes have entirely disappeared, or that we don't have a long way to go in being more inclusive to non-Ashkenazi Jews (Jews of Eastern European descent), Jews of color, and those identifying as LGBTQ+, but rather, they've been co-opted and reclaimed, worn with pride by the many strong, forceful, opinionated, funny Jewish women out there.
In honor of Jewish American Heritage Month, we've put together a list celebrating those achievements, and exploring the ways in which characters from Fiddler on the Roof 's Yenta to the Broad City girls have shaped our understanding of what Jewish women look, sound, and act like.
These are the characters who have framed the canon of American Jewish women on screen.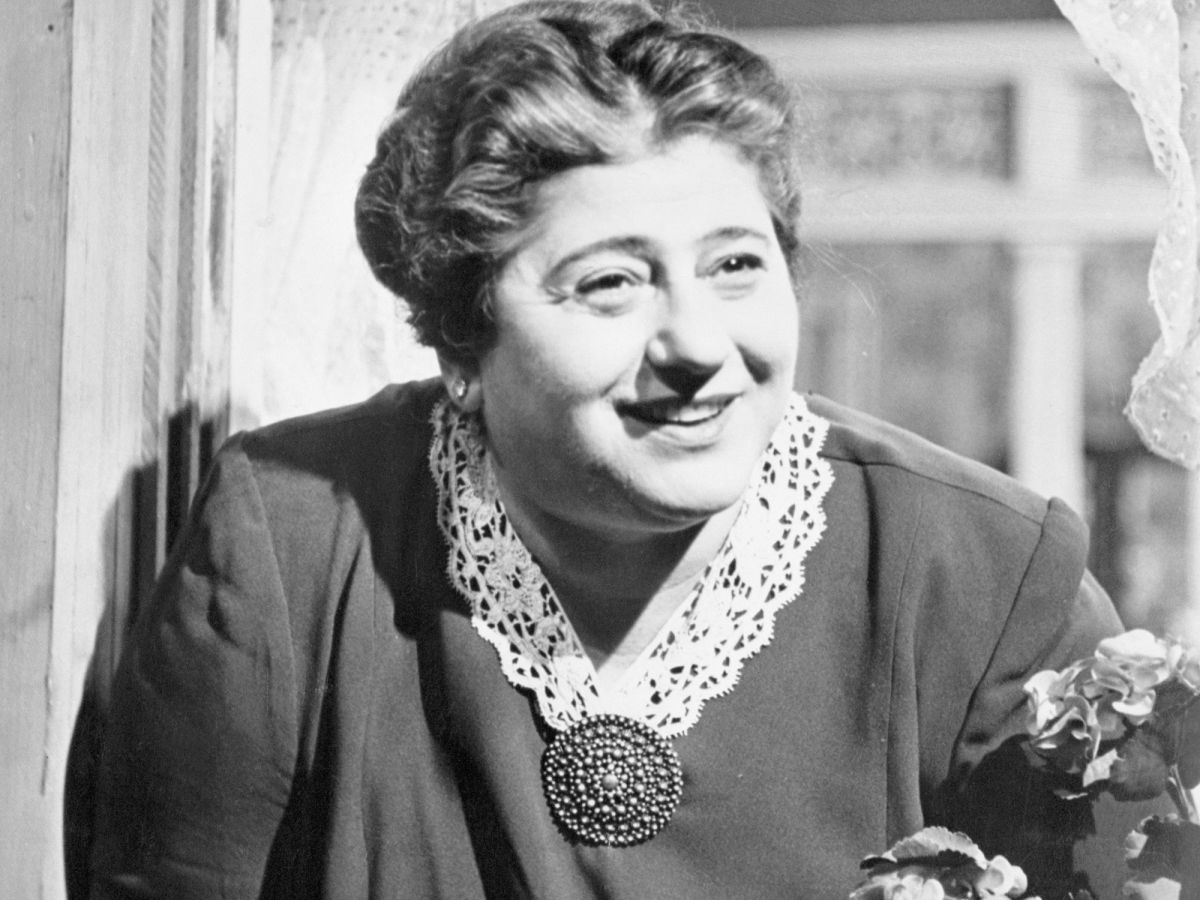 Photo: Bettmann/Getty Images.
Molly Goldberg, The Goldbergs (1949-1957)
Played by: Gertrude Berg
With her trademark "Yoo hoo" and large, toothy smile, Molly Goldberg wasn't the first Jewish character to ever hit the screen, but she does mark the first major portrayal of a Jewish woman in a mainstream TV program whose identity was also central to the plot. Created, written, produced, and brought to life by Gertrude Berg first on the radio, and later on the hit CBS television show The Goldbergs, Molly Goldberg introduced America to the Jewish Mother.
In 1950, Berg won the first-ever Emmy Award for Lead Actress in a Comedy Series, her very first year on the network. And though she'd been playing the character for nearly two decades on the radio — she was a trailblazer, a writer, producer and star of one of the first sitcoms ever — the very fact of her anchoring one of the first successful television series has linked Jewish women to the medium in a way that resonates into today.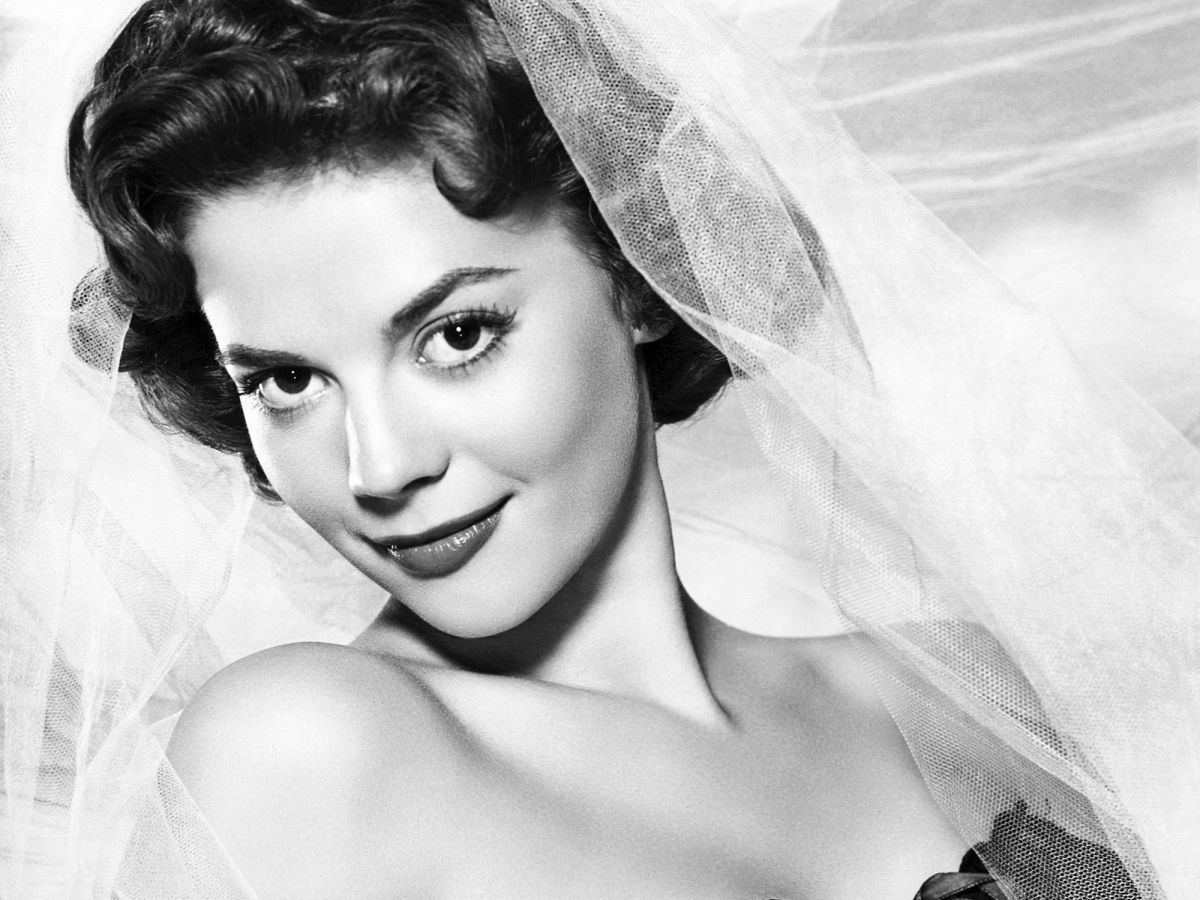 Photo: Donaldson Collection/Getty Images.
Marjorie Morgenstern, Marjorie Morningstar (1958)
Played by: Natalie Wood
If Molly Goldberg coined the Jewish Mother, Marjorie Morgentern invented the JAP. Marjorie Morningstar follows the title character, the daughter of a prominent New York Jewish family who strays from her prescribed path when she falls in love with a playboy playwright while on vacation in the Catskills.
Immortalized by (the non-Jewish) Natalie Wood in the 1958 Hollywood adaptation of Herman Woulk's best-selling book, the film cemented some of the most basic stereotypical traits of what is now-known as a Jewish American Princess: spoiled, whiny, and marriage-obsessed. Still, it was the first mainstream Jewish coming-of-age tale centered around a young woman, and Marjorie's struggle to reconcile the societal pressure to assimilate with her family's expectations is what makes this an important example of post-war American Jewish womanhood. It's an internal conflict that shows up in nearly every subsequent portrayal, from Dirty Dancing to The Marvelous Mrs. Maisel.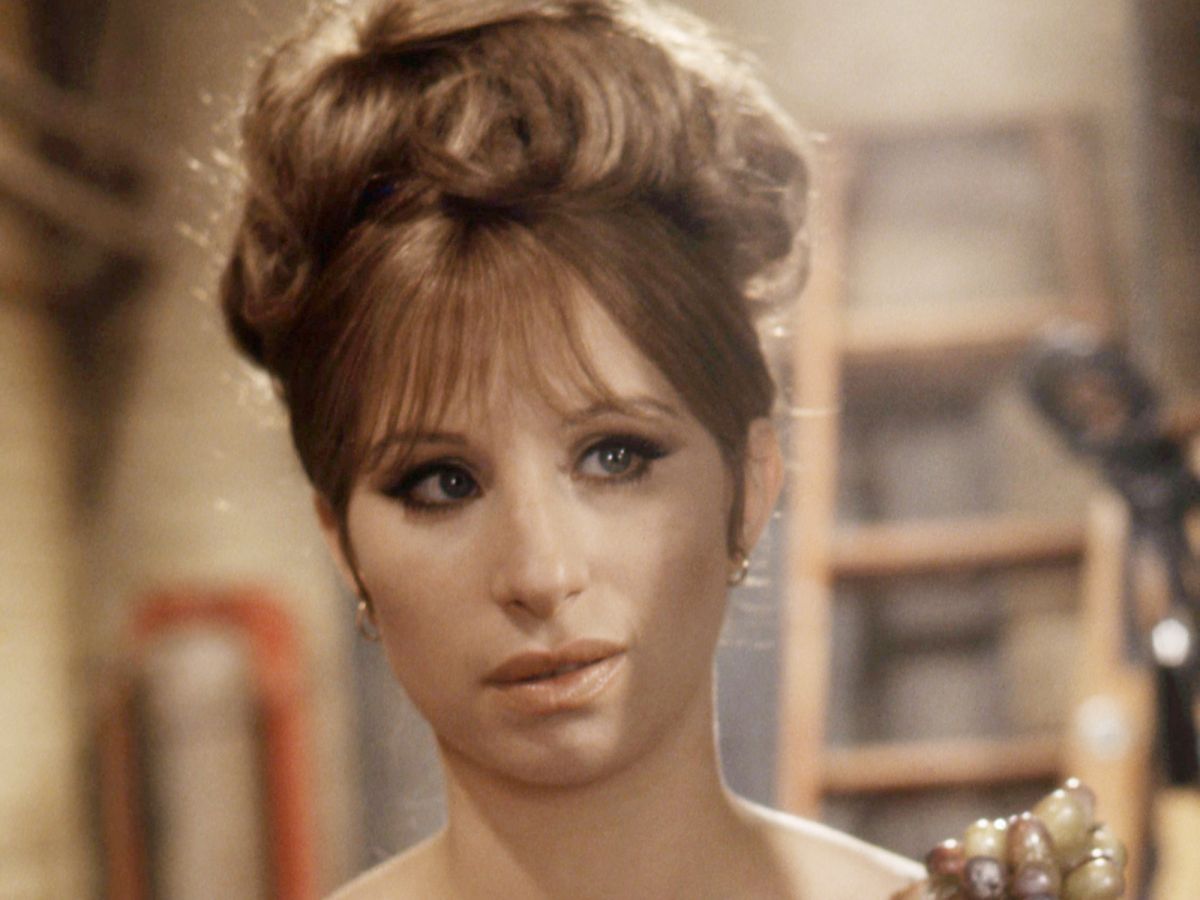 Photo: Silver Screen Collection/Getty Images.
Fanny Brice, Funny Girl(1968)
Played by: Barbra Streisand
As vaudeville comedienne Fanny Brice, Barbra Streisand was funny, beautiful, and unabashedly proud of her Jewishness. She talked about her mother's chicken soup and spouted Yiddish expressions to the delight and bewilderment of Omar Sharif's Nicky Arnstein.
Streisand made her sexy, defying the accepted wisdom that Jewish women had to assimilate to fit in. Those nails! That nose! I'd never seen a character like her before. She's "a bagel in a plate-full of onion rolls;" "an American beauty rose with an American beauty nose!"It's hard to watch Funny Girl without feeling like she and Streisand share a common path. As Streisand herself told Refinery29 in an interview: "In some ways, we were kindred spirits, and I felt that if I could be true to that, I would be true to her."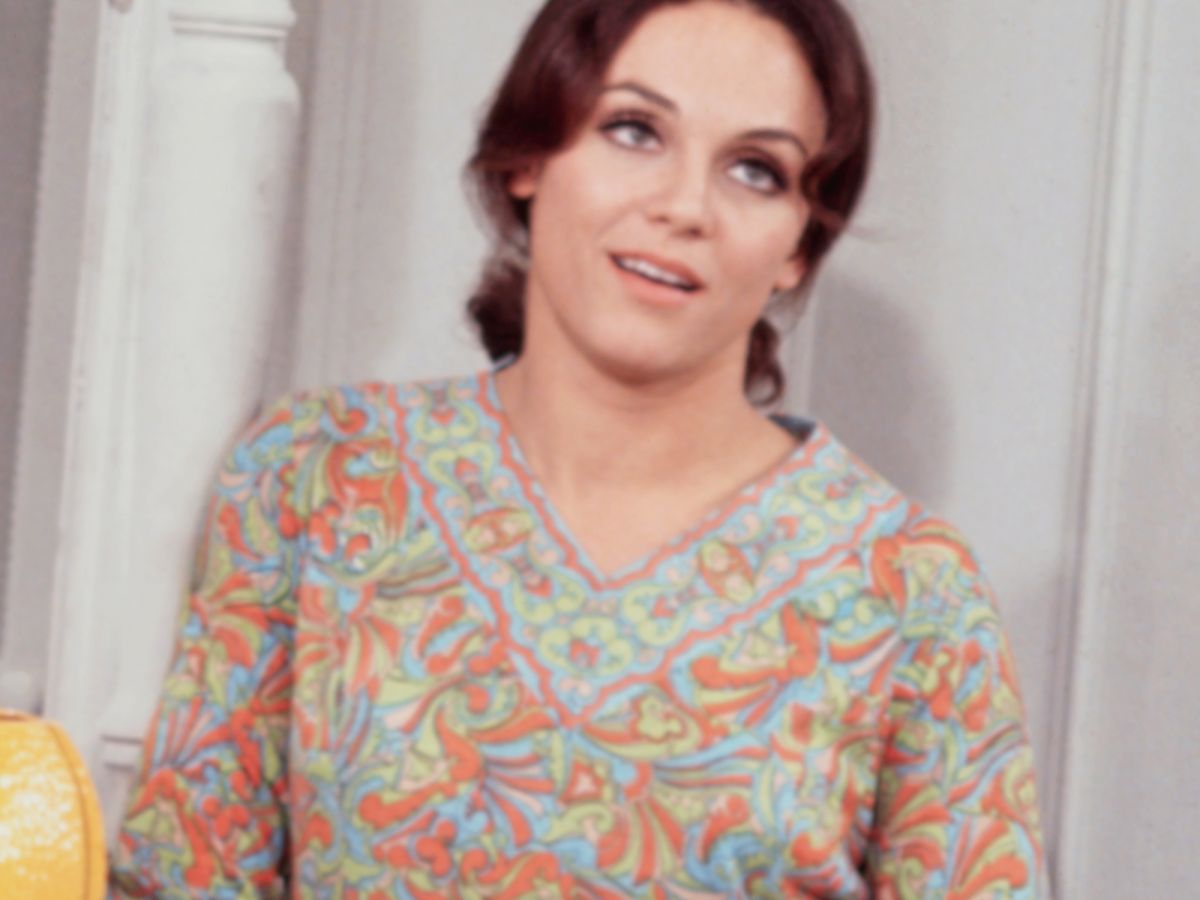 Photo: Bettmann/Getty Images.
Rhoda Morgenstern, The Mary Tyler Moore Show (1970)
Played by: Valerie Harper
The character of Rhoda Morgenstern was first introduced in 1970, as a supporting character in The Mary Tyler Moore Show. Played by Valerie Harper (who wasn't Jewish in real life), she acted as the comic relief, the loud New Yorker to Mary Richards' genteel Minneapolis manners. In that sense, she plays right into the stereotype of the brash Jewess, a foil to make the purebred American woman shine. But so beloved was her character that in 1974, Harper got her own spinoff, and Rhoda and her fabulous headscarves moved back to New York and into the spotlight.
Yenta, Fiddler On The Roof(1970)
Played by: Molly Picon
Though technically Fiddler on The Roof takes place in Ukraine, not the United States, it's undeniably central to Ashkenazi Jewish American identity, an example of parents grappling with their more progressive children's tenuous connections to longstanding traditions as they choose their own paths through life. It's also an origin story. By the end of the film, Tevye (Chaim Topol) and his family are forced to leave Anatevka for New York City.
But of all the emblematic Jewish characters in that film, no figure is more iconic than this stooped little matriarch, played by Yiddish stage legend Molly Picon.
Yenta is a stereotype, of course — the kind of busybody who knows all the gossip first and needs to meddle in everything— but she's our stereotype. She's beloved, even as we roll our eyes at all the mothers, aunts, and grandmothers who take her mission of wedding everyone in sight a little too much to heart.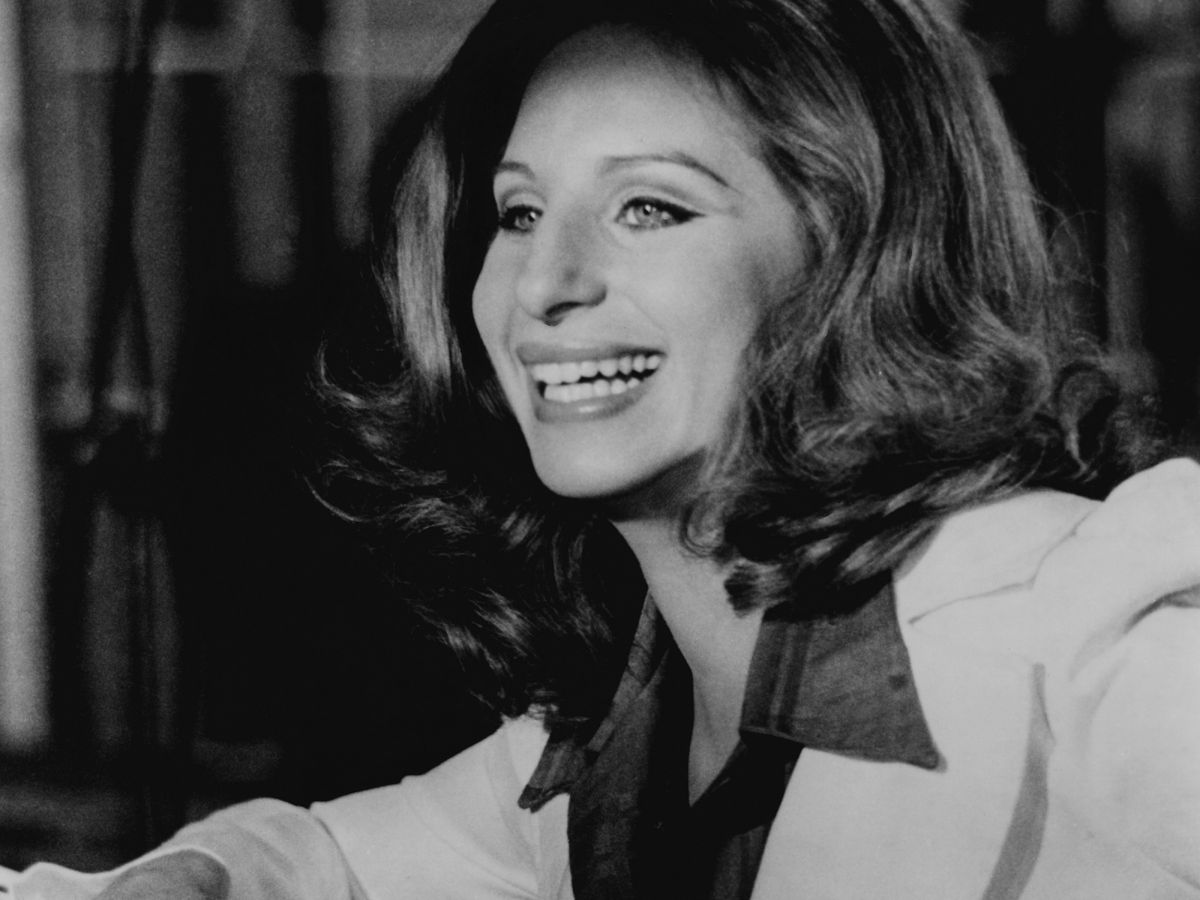 Photo: Silver Screen Collection/Getty Images.
Katie Morosky, The Way We Were(1973)
Played by: Barbra Streisand
In a single decade, Streisand gifted us with three distinct and complex portrayals of Jewish women, beginning with Katie Morosky in The Way We Were.
Aside from basically traumatizing generations of Jewish women from letting their hair frizz for fear Robert Redford might leave them, Katie is the ultimate Jewish lady role model. She has strong opinions and left-leaning political convictions, and isn't afraid to express them — even if it costs her her man. And again, she was desirable, the kind of woman that Robert [insert clap emoji] Redford — in his golden, floppy-haired prime — would be attracted to, still a novel concept in the 1970s.

Photo: Sunset Boulevard/Corbis/Getty Images.
Esther Hoffman, A Star Is Born (1976)
Played by: Barbra Streisand
By the time Streisand was cast in A Star Is Born in 1976, her character had already been portrayed twice before. The original 1937 version cast Philadelphia native Janet Gaynor as North Dakota farm girl turned Hollywood star Esther Blodgett. In 1954, Judy Garland stepped into the role, playing Esther as a workhouse background performer, just waiting for her big break. Streisand's Esther, with her halo of curls and woo-woo '70s ponchos, was different. Her last name, changed from Blodgett to Hoffman, made her Jewish heritage clear, even if it wasn't a driving part of the plot.
Rhonda Weiss, Saturday Night Live (1980)
Played by: Gilda Radner
Radner drew from her own Jewish upbringing to create her whiny-voiced, red-lipped, rhinestone-wearing Jewish American Princess and "disco queen" Rhonda Weiss for S.N.L. A nd though Rhonda appeared multiple times over the comedian's run on the show, no skit better represents her brand of parody of the standard tropes applied to Jewish women than the fake commercial for "Jewess Jeans," the skin-tight designer jeans you don't have to be Jewish to wear, "but it wouldn't hurt."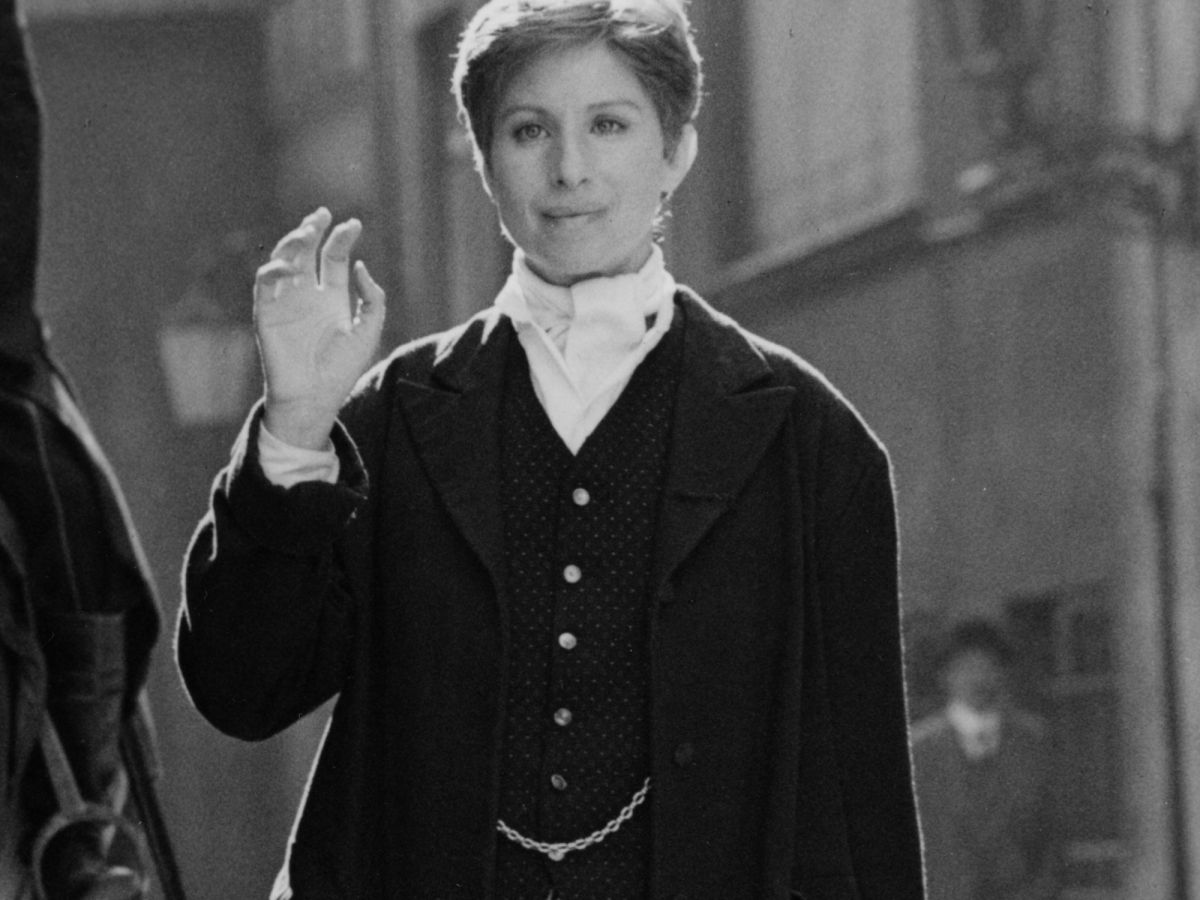 Photo: Hulton Archive/Getty Images.
Yentl, Yentl(1983)
Played by: Barbra Streisand
Based on a short story by Isaac Bashevis Singer, Yentl is the coming-of-age tale of a young woman who dresses up as a boy in order to pursue her dreams of education. But things get complicated when she falls in love with sexy study partner Avigdor (Mandy Patinkin), and also catches the eye of the daughter (Amy Irving) of the house she's staying in.
The film holds a special place in the canon of Jewish women for multiple reasons. First of all, the film takes place in an ultra-Orthodox setting, rarely depicted in film. Also, Mandy Patinkin is naked a lot, and super hot. But mostly, Yentl stands out because it's the rare film about a Jewish woman actually so-written, directed, produced and starring a Jewish woman. It took 15 years for Streisand to actually make the film, which earned her a Golden Globe for directing in 1984 — the first and only win by a woman in that category.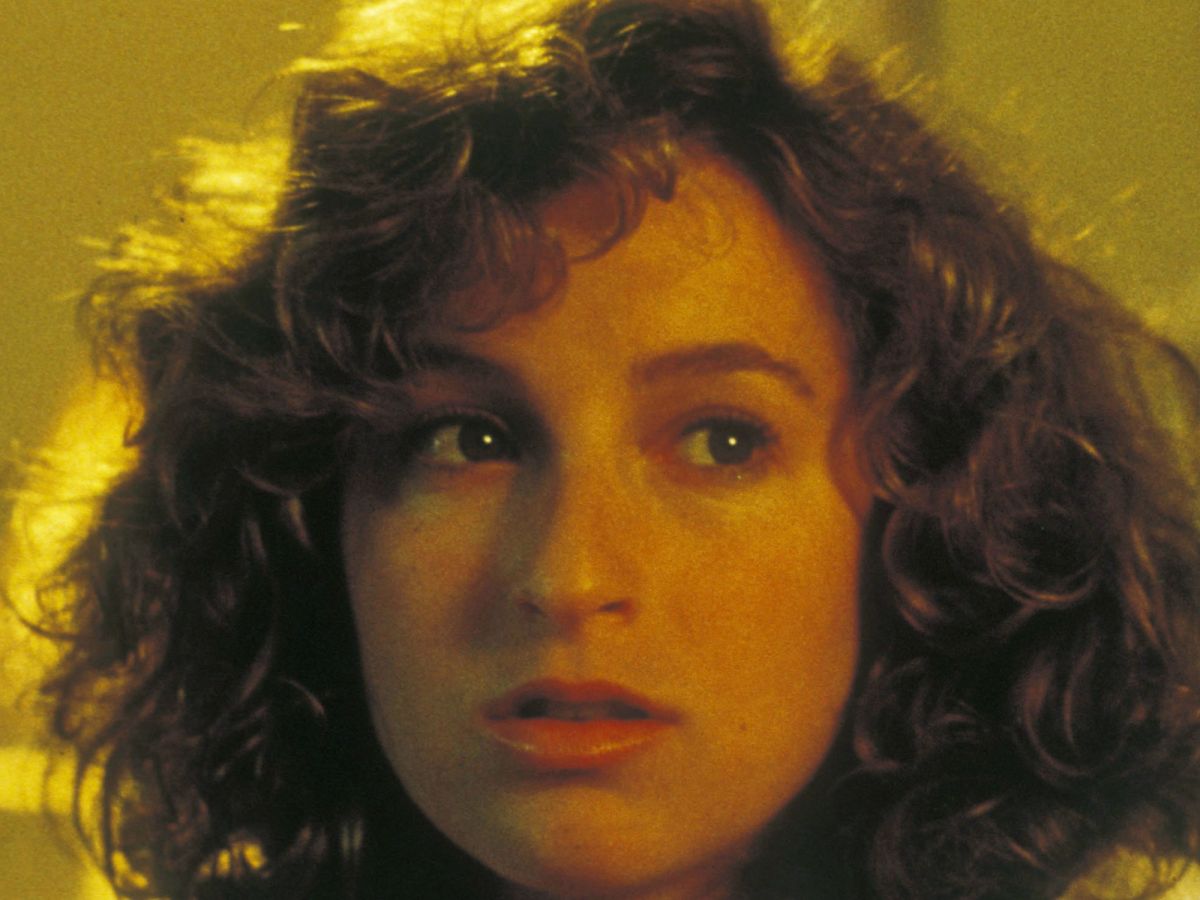 Photo: Vestron/Kobal/Shutterstock.
Frances "Baby' Houseman, Dirty Dancing (1987)
Played by: Jennifer Grey
There's almost no explicit mention of Jewish identity in Dirty Dancing. And yet it's everywhere. As a family vacationing at Camp Kellerman, in the Catskills, during the early 1960s, there's no mistaking the Housemans as anything else. As writer and co-producer Eleanor Bergstein once pointed out, milk and meat are never served in the same scene, a sign that the Kellerman guests keep Kosher.
As Baby, Jennifer Grey symbolizes the first generation of affluent, middle class American Jewish women growing up in an optimistic post-war world. She's about to attend Mount Holyoke and dreams of joining the Peace Corps. And as Irin Carmon points out over at Jezebel , the film's central struggle deals with Baby's realization of her community's self-imposed insularity, which makes her romance with dance lord Johnny (Patrick Swayze) unthinkable and unsustainable. Her sexual awakening — at the heart of what made this film such a commercial blockbuster — is tied to an intrinsically Jewish experience.
Even Baby's insecurities about her appearance — her unruly natural curls and and prominent nose (which Grey would later alter surgically) — signal the kind of societal pressure felt by many Jewish women to conform to certain beauty ideals.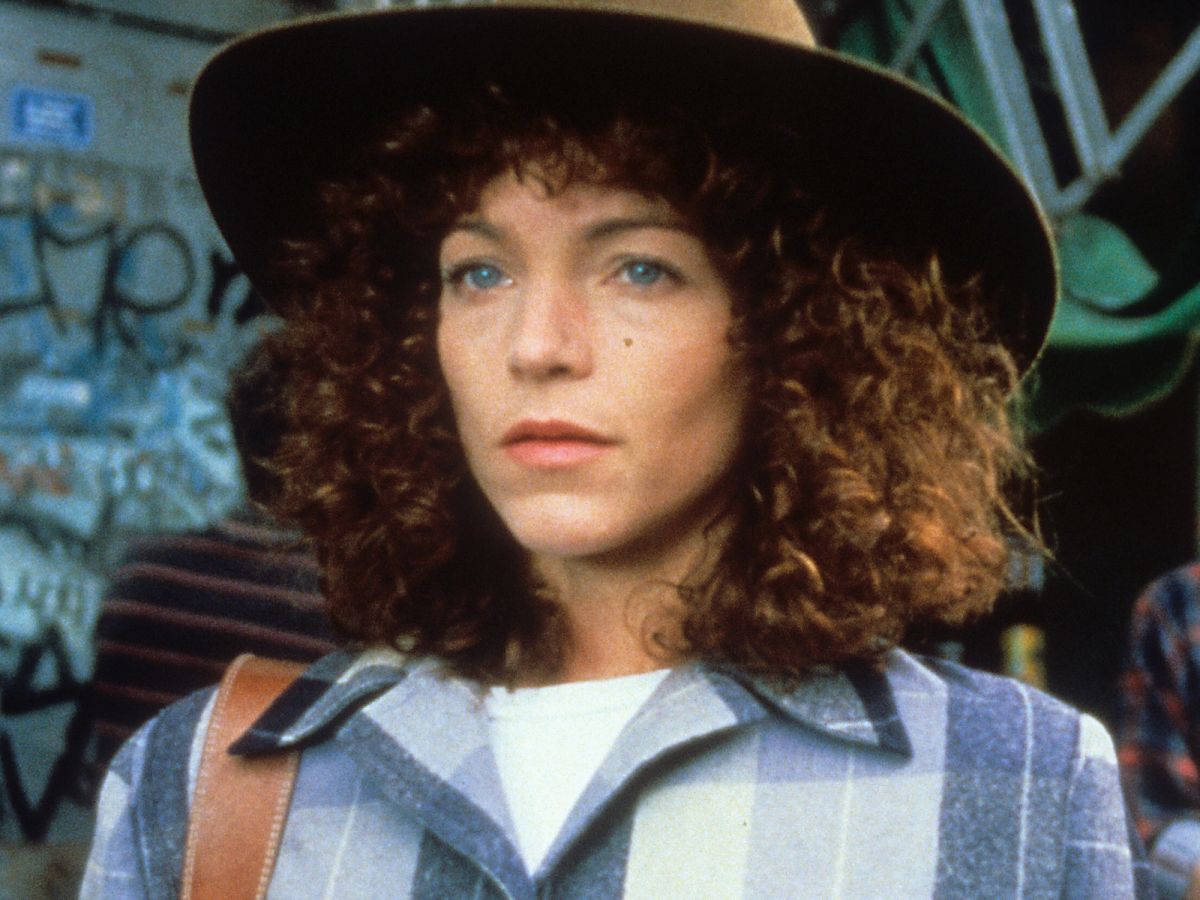 Photo: Warner Brothers/Getty Images.
Isabelle "Izzy" Grossman, Crossing Delancey (1988)
Played by: Amy Irving
Released a year after Dirty Dancing, C rossing Delancey takes a very different approach to the Jewish rom-com. It's more Old World, set in New York's Lower East Side, a neighborhood the Housemans would probably consider beneath them.
Amy Irving (who had starred in Yentl five years earlier) stars as Izzy Grossman, who dreams of joining New York's literati. But her bubbe Ida (Yiddish theater star Reizl Bozyk) has other plans. Obsessed with her granddaughter's marriage prospects, she enlists a matchmaker to set Izzy up with Sam Posner (Peter Riegert), a pickle salesman from the old neighborhood.
Izzy toes the line between the tradition and emancipation — as the trailer so concisely puts it, she's an Uptown girl who finds love with a Downtown guy. In other words, she's an American-Jewish woman trying to reconcile her ambitions and aspirations with the traditions of her heritage. Dayenu.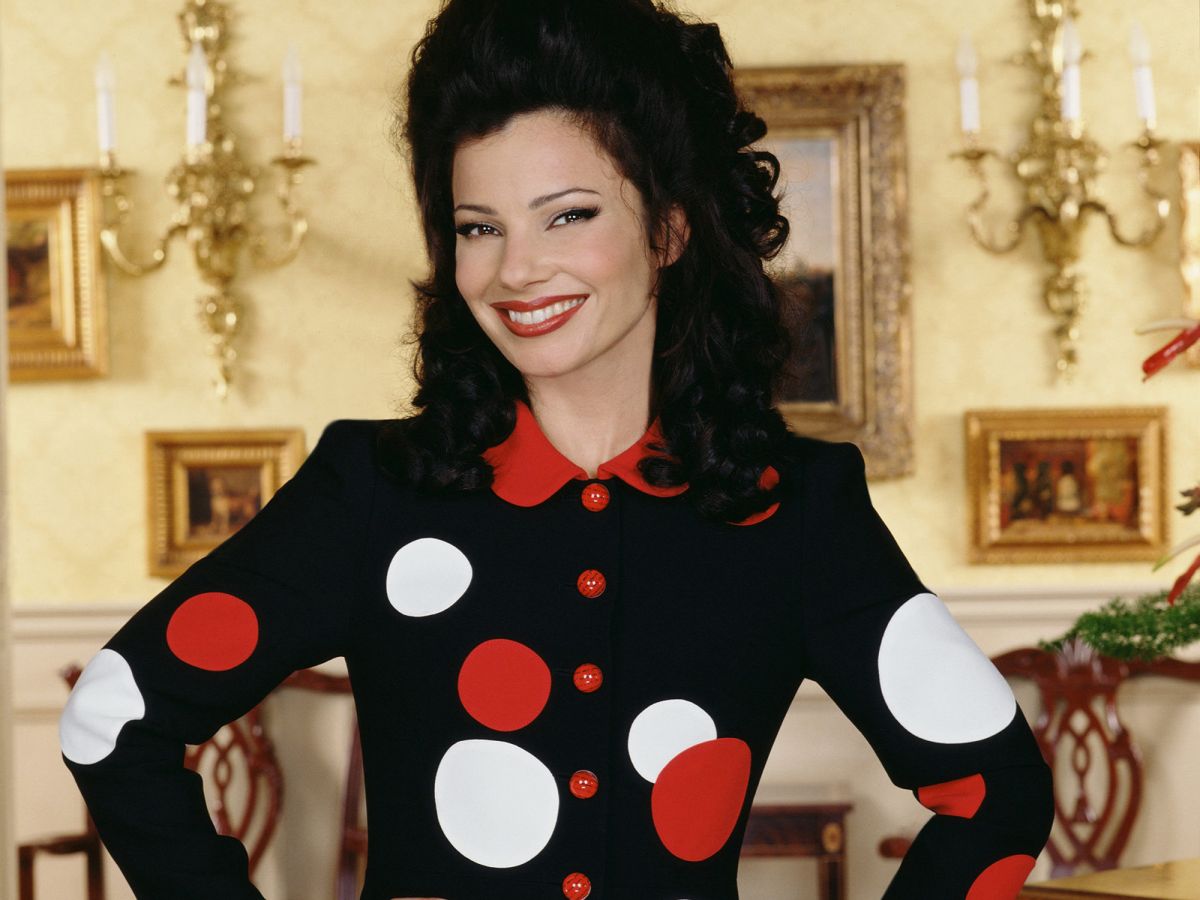 Photo: CBS Photo Archive/Getty Images.
Fran Fine, The Nanny(1993 – 1999)
Played by: Fran Drescher
A style icon, a fountain of wisdom, a sensitive and empathetic listener — is there anything Fran Fine can't do?
Even if she often veered into caricature (her obsession with marriage, her desire for a bargain, her hypochondriac tendencies), the nanny is emphatically Jewish. Like Yenta, she's a loving reflection of some of our best and worst traits. Drescher told Refinery29 that she drew on her own experience growing up Jewish in Queens, New York to create the colorful cast of characters, from Fran herself, to her overbearing, drama queen mother, played by Renee Taylor.
"I'm not religious but I do feel a connection with my heritage, and the history of my people, and the struggles, accomplishments, and the culture. So, naturally, I had to write the nanny as Jewish."
But Fran was relatable to all. Though CBS had some concerns about most (non-coastal) viewers' ability to connect with the show, they were soon proven wrong. You can't argue with ratings. Fran Fine is a star.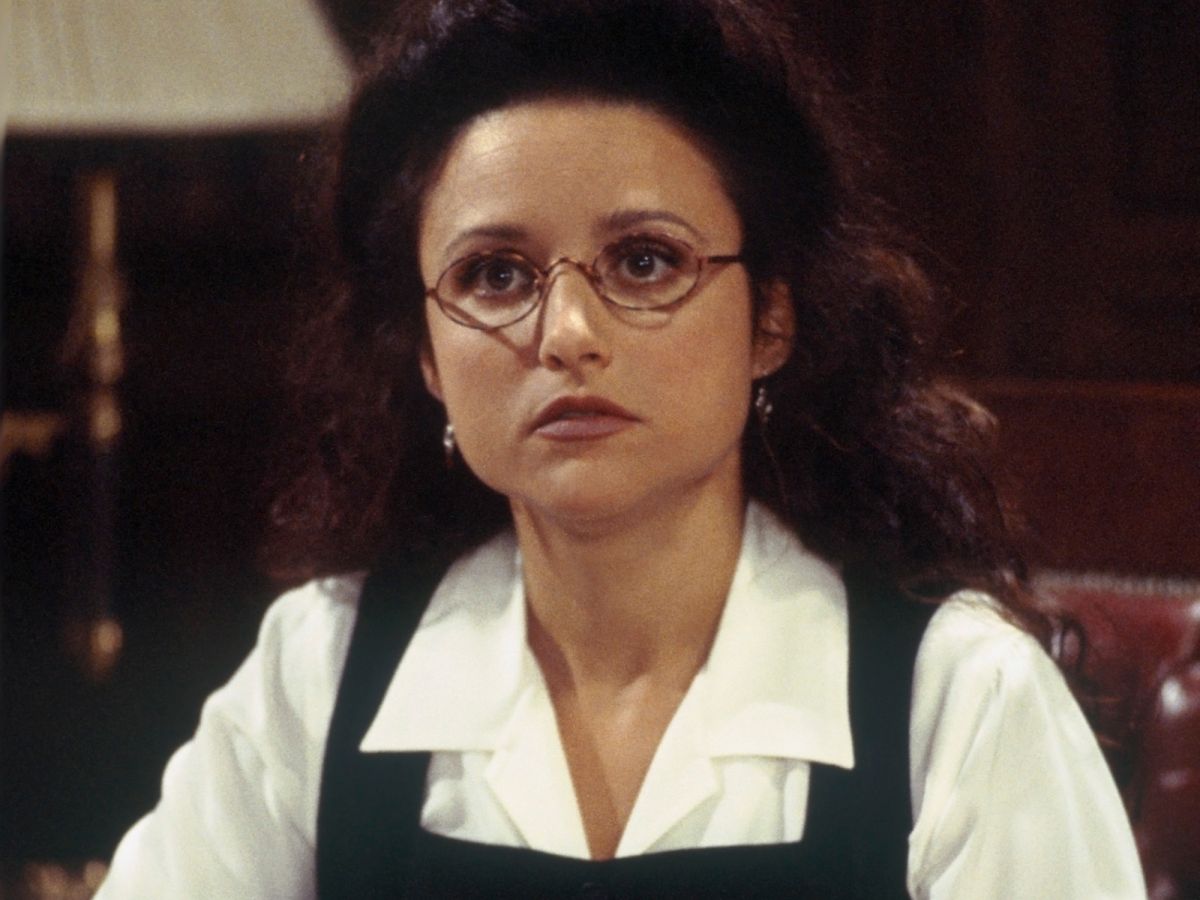 Photo: J. Delvalle/NBC/NBCU Photo Bank/Getty Images.
Elaine Benes, Seinfeld (1989-1998)
Played by: Julia Louis-Dreyfus
If you're a Seinfeld fan, you probably know that Elaine isn't really Jewish. She actually says so in Season 8's "The Fatigues." But to omit her from this list would be an oversight. For one thing, Carol Leifer, who served on Seinfeld 's writing staff during its fifth season and reportedly inspired the character of Elaine, is Jewish. But more significantly, Jerry Seinfeld and Larry David wrote nearly all their main characters as the kind of people Ted Cruz would understand to have "New York values." In other words with certain traits, mannerisms, and beliefs subtextually understood to appear Jewish.
And Elaine, with her incredible mane of curly hair, was a beacon for Jewish women caught in an endless dance with the devil known as the flat-iron. And then there was her acerbic wit, her literal pushiness ("Get out!"), and humor, all of which feel coded Jewish.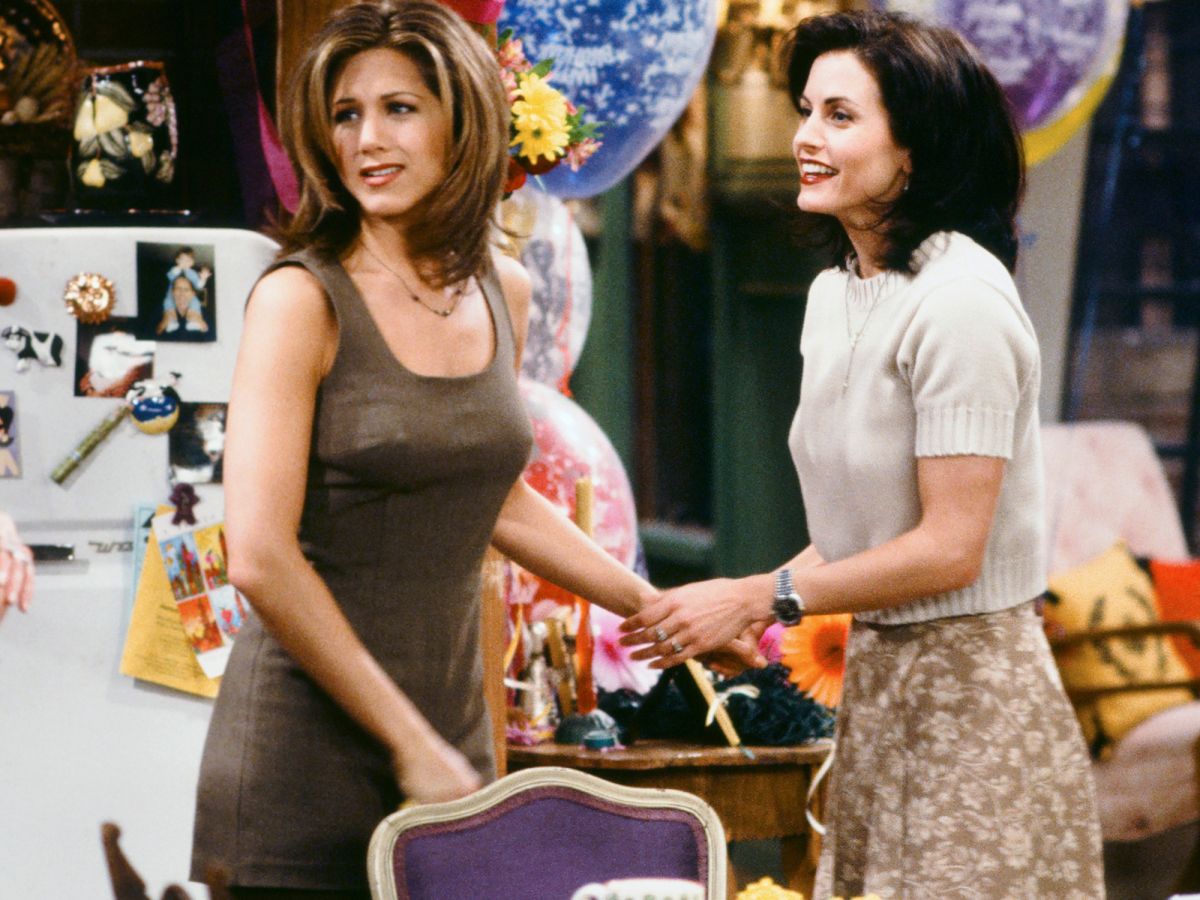 Photo: Alice S. Hall/NBC/NBCU Photo Bank/Getty Images.
Monica Gellar & Rachel Green, Friends (1994-2004)
Played by: Courtney Cox and Jennifer Aniston
What's interesting about Friends is that while Monica and Ross' Jewish identity was made explicit from the start, Rachel always had the stronger defining details. always felt more authentically Jewish to me. Her faith is never really made explicit, but come on — Rachel Green from Long Island, engaged to Barry Farber (Mitchell Whitfield), D.D.S.? She's a walking cliche of a JAP, the girl who's obsessed with shopping, has never done laundry, and calls her daddy to deal with her problem. And that would have been harmful, had Rachel's arc not focused on her professional and personal evolution into an independent, caring, ambitious woman over the course of ten seasons.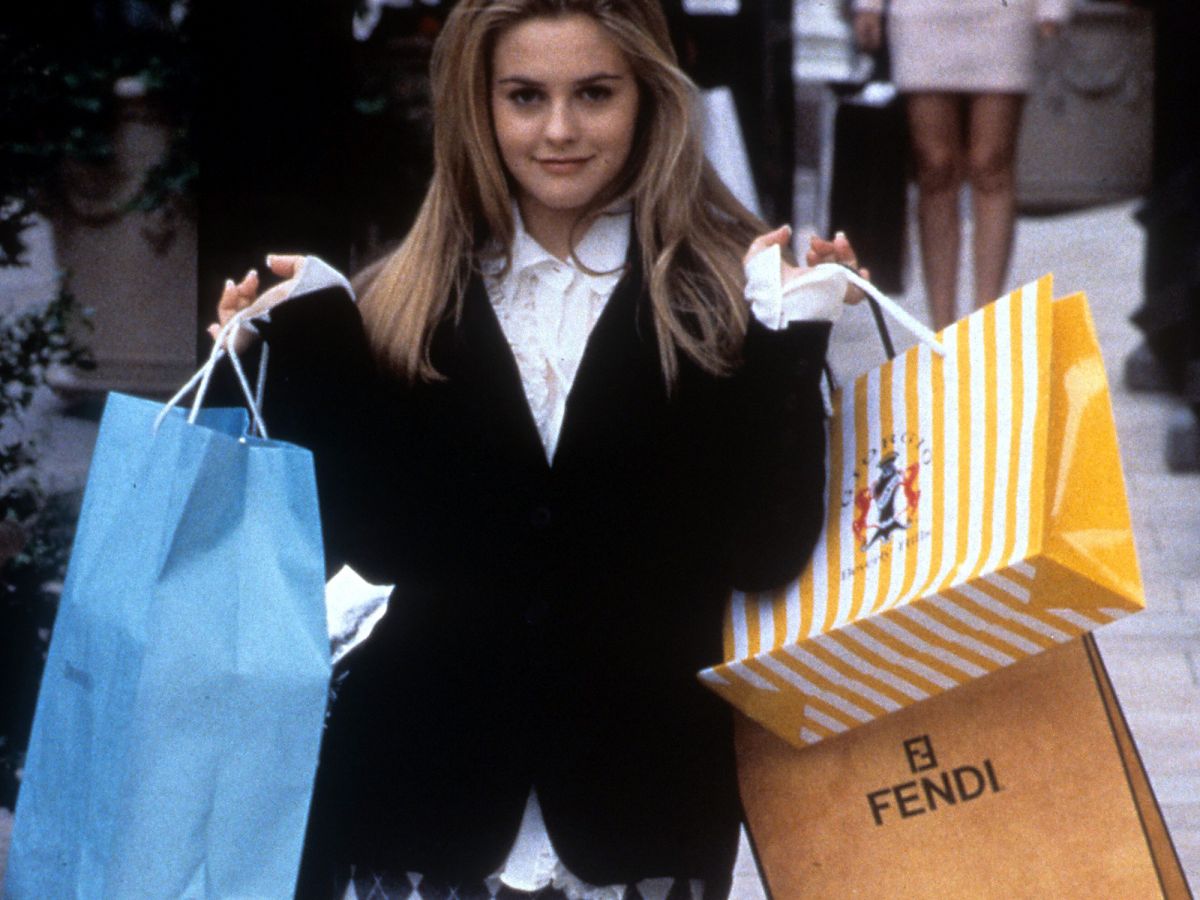 Photo: Paramount Pictures/Getty Images.
Cher Horowitz, Clueless (1995)
Played by: Alicia Silverstone
Cher Horowitz like, totally revolutionized the J.A.P., setting up cultural markers that continue to shape how we think of young, Jewish women — for better or for worse. Perfectly groomed, with a French manicure, a digitized and bottomless closet, and an ego that Freud himself would fear, Cher was the girl most of the Jewish girls in my generation aspired to be.
In fact, writer and director Amy Heckerling has previously said that she didn't intend to make Cher Jewish. Wallace Shawn, who plays Cher's teacher, improvised the character's name during rehearsal and it stuck.
Still, rather than detract from Cher's Jewish roots, I'd argue that deepens them further. I don't know about you, but I've met my fair share of Chers.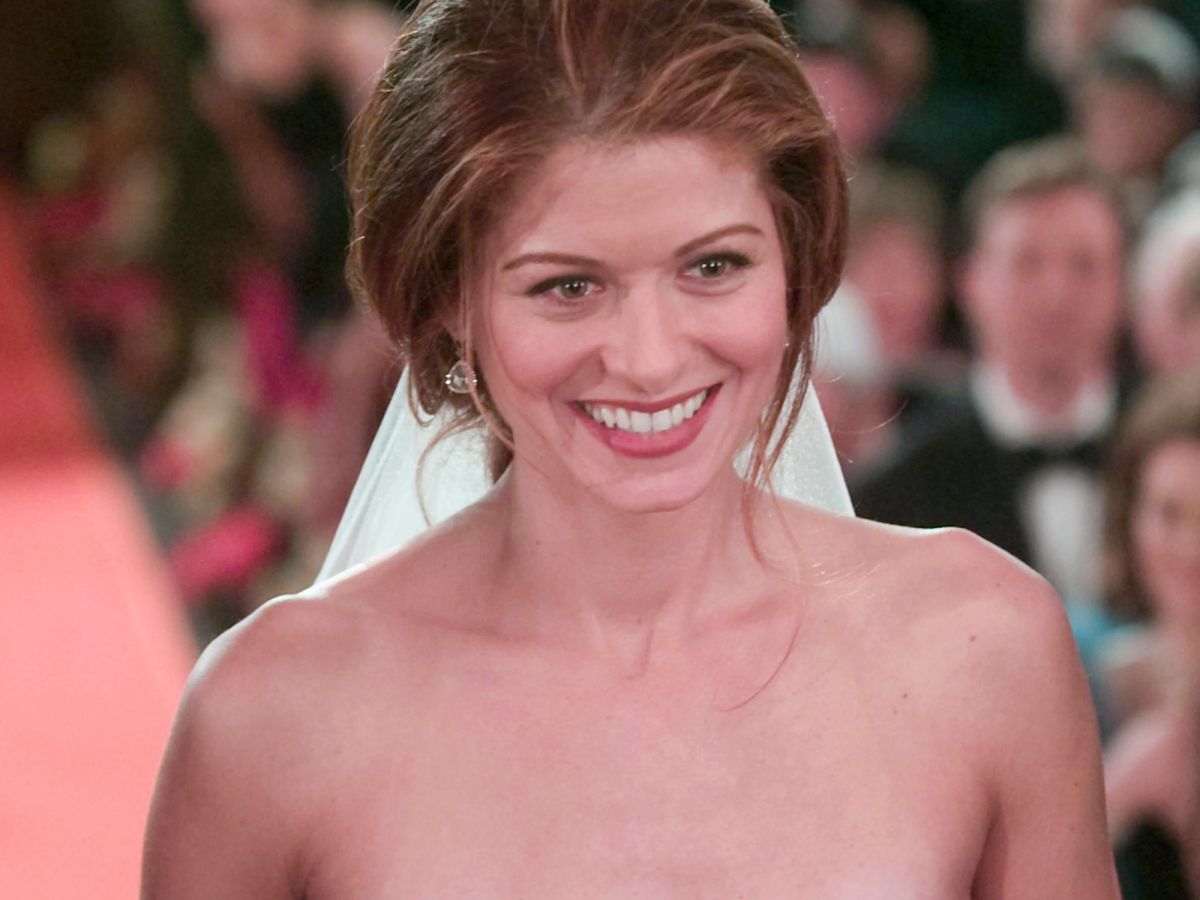 Photo: NBC/NBCU Photo Bank/Getty Images.
Grace Adler, Will & Grace(1998-2006)
Played by: Debra Messing
While Grace's Jewish identity wasn't a driving factor in Will & Grace, it was certainly prominent. Her fraught relationship with mother Bobbi (Debbie Reynolds), her stories about being trapped under a canoe at Camp Rabat, her first date with Alan Finkelman — all details that served to flesh out the character as a modern Jewish woman.
But one moment in particular stands out: Grace's wedding to Leo Markus (Harry Connick Jr.) was the first between two Jewish characters on primetime TV.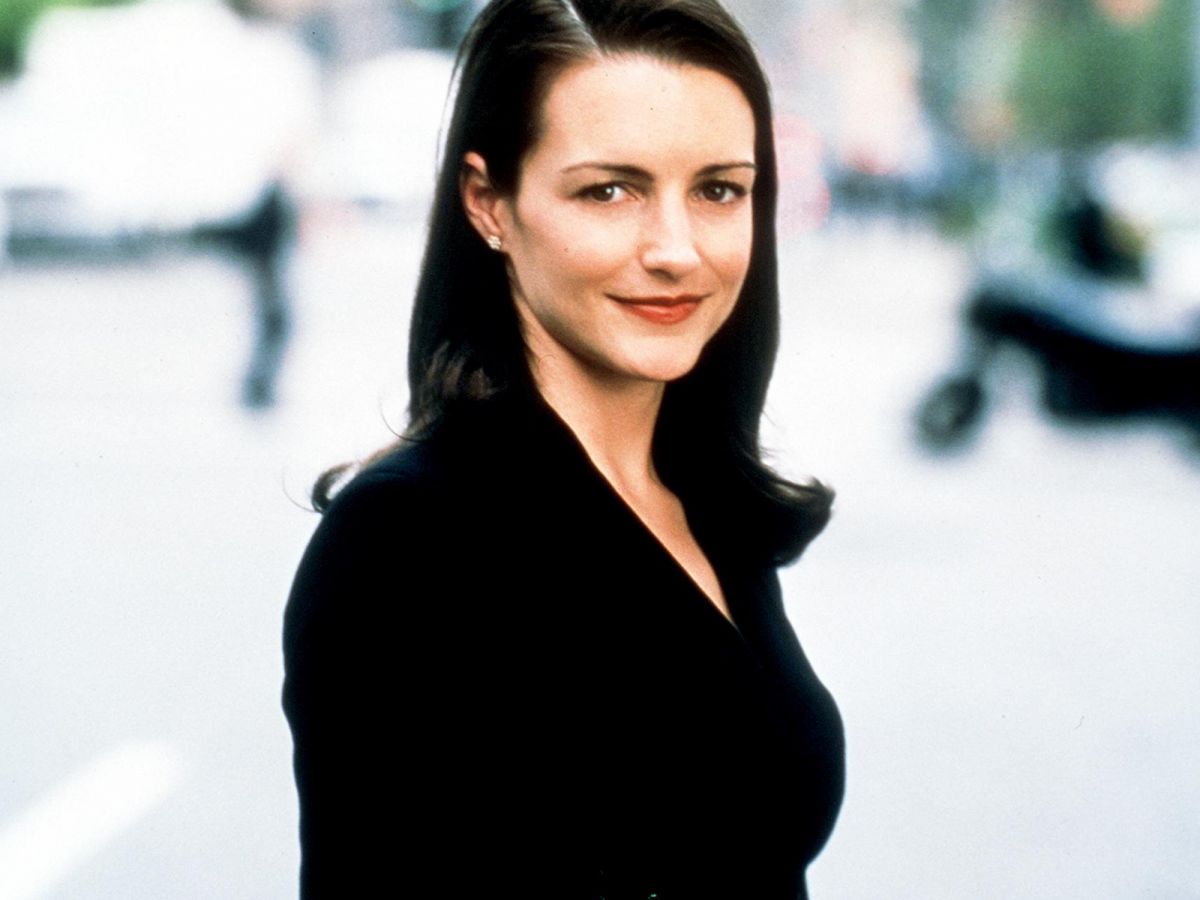 Photo: Getty Images.
Charlotte York Goldenblatt, Sex and The City(1998-2004)
Played by: Kristin Davis
Watching Connecticut WASP and pearl aficionado Charlotte York's conversion to Judaism in order to marry Harry Goldenblatt is one of the most memorable TV arcs of all time. Charlotte is probably the most prominent on screen depiction of a Jewish convert. But what started out as a fish out of water joke quickly evolved into a meaningful part of her character. By tracking her journey — from that initial rabbi slamming a door in her face, all the way to her declaring that she's going to look for "nosh" — the show provided a way for women going through a similar experience to see themselves represented in a way they never had before.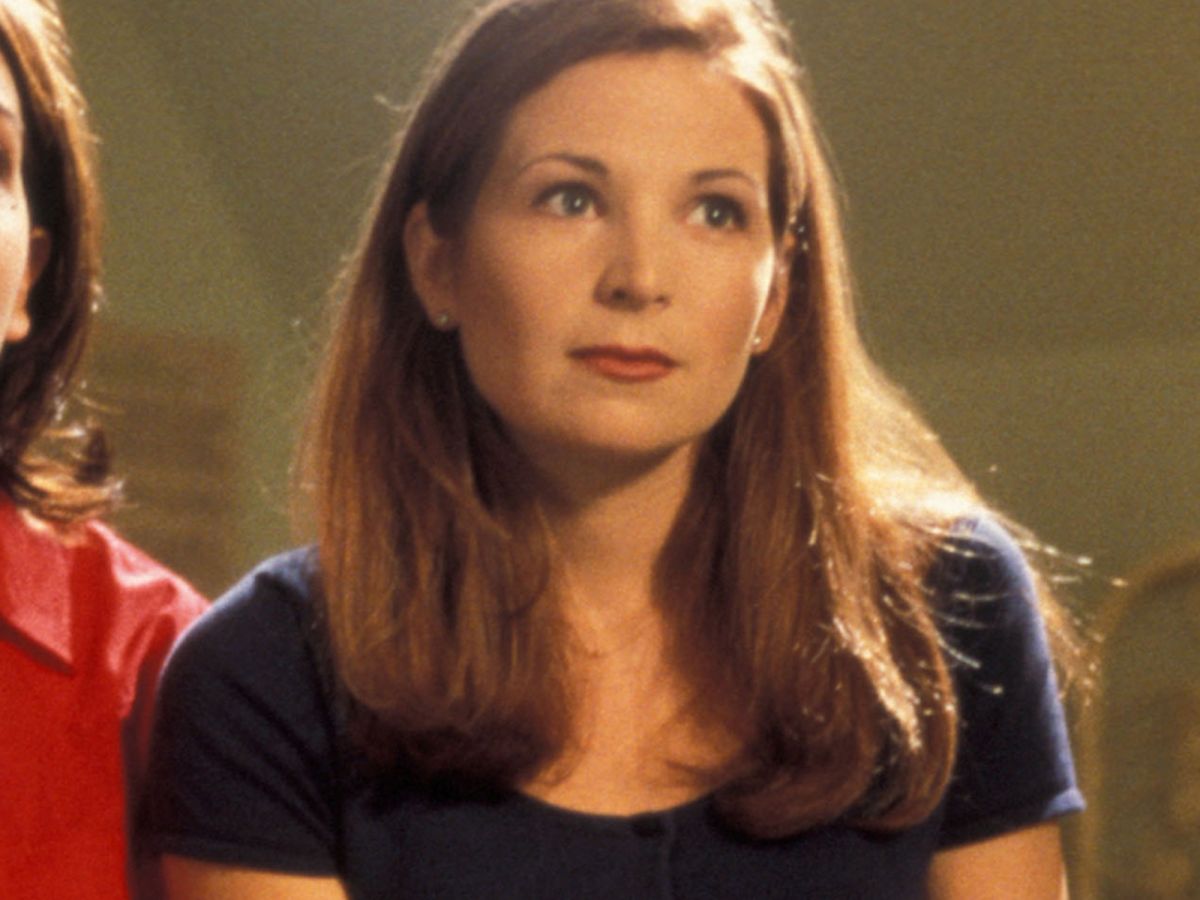 Photo: Moviestore/Shutterstock.
Jessica Stein, Kissing Jessica Stein (2002)
Played by: Jennifer Westfeld
Kissing Jessica Stein follows a set-up that should feel familiar by now: A strong, career-driven Jewish woman (Westfeld) goes on a blind date to satisfy her mother's (the amazing Tovah Feldshuh) constant nagging that she should settle down and have kids. The difference here is that Jessica, who is shown to be straight, accidentally matches with a woman. And she falls in love.
Kissing Jessica Stein 's portrayals of LGBTQ identity haven't aged all that well — Jessica's tempestuous relationship with Helen (Heather Juergensen) is framed as a temporary solution for dissatisfying sexual encounters with men, a place-holder until she finds Josh, the guy she eventually ends up with. But it still marks the first mainstream leading portrayal of a Jewish woman exploring her sexuality beyond traditional gender pairings. (For a much better version of this movie, check out To Each Her Own, on Netflix — it's basically Kissing Jessica Stein, but more French and rare Sephardic Jewish representation.)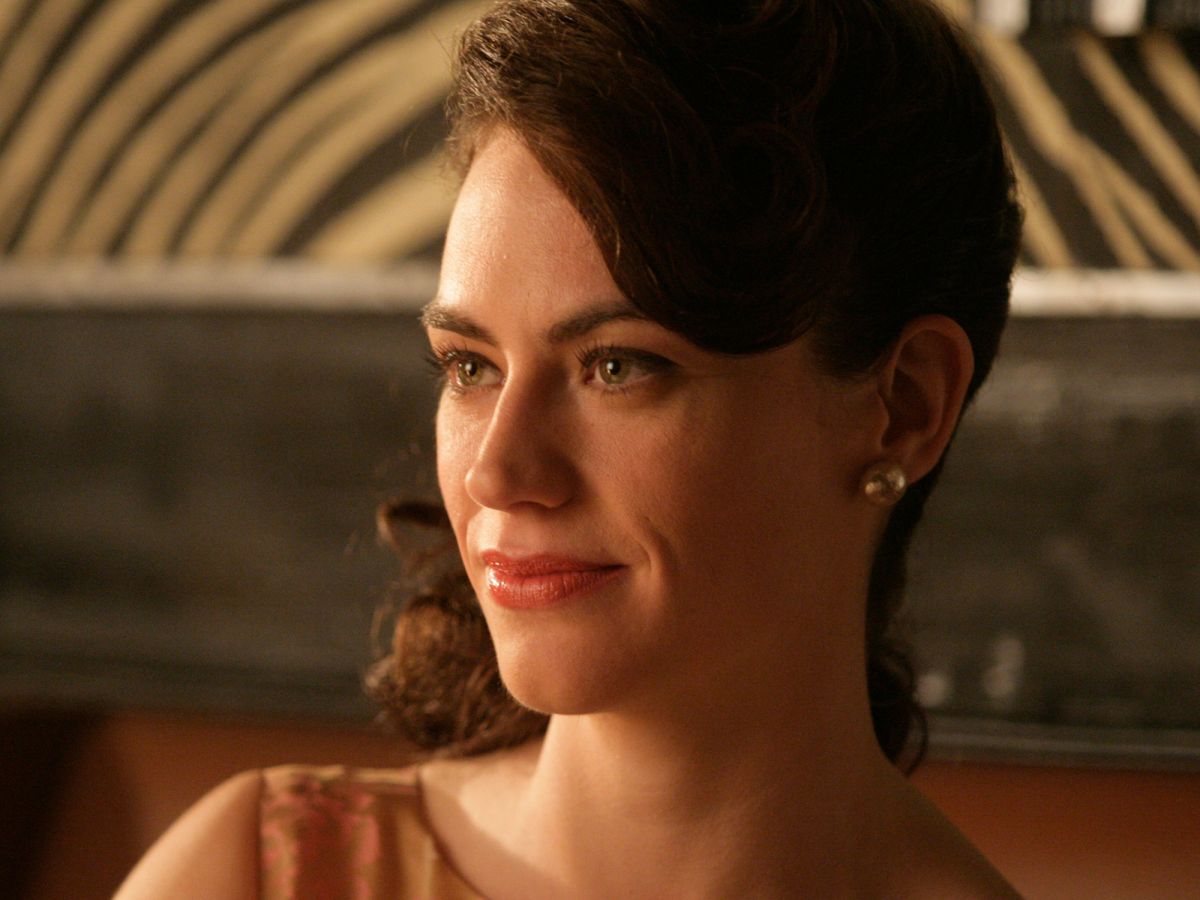 Photo: Courtesy of AMC.
Rachel Menken, Mad Men (2007-2015)
Played by: Maggie Siff
Rachel Menken only appeared in 15 of Mad Men 's 92 episodes, but her presence loomed large.
Initially she appeared to simply serve as a foil to Don's wife Betty (January Jones): She's a brunette, lives in the city, runs her own business, is financially independent and sophisticated. And she's Jewish — the other. Exactly the kind of woman a bored man might fall for as a distraction.
But her character was crucial to a full depiction of New York in the 1960s, and the shifting mentalities about barriers to entry into the glamorous world of advertising that Mad Men used as a prism for the larger story it told about a turbulent period in American life.
Shoshanna Shapiro, Girls (2012-2017)
Played by: Zosia Mamet
The J.A.P. had gone out of fashion as a singularly negative stereotype until Shosh waltzed into our lives in her pink Juicy Couture tracksuit and Sex and the City obsession. But though she was initially dismissed as yet another example of a harmful depiction of Jewish womanhood, Shosh's complex character evolution over the show's seven seasons proved otherwise. Her tastes may have been basic, but Shosh was anything but.
As Emily Shire wrote at The Forward as early as 2012, Mamet's nuanced and layered portrayal gave the Jewish American Princess a much-needed update. She humanized her. "It's not that she is any less of a princess as the series progresses; she still loves her clothes, her parentally funded apartment, and her Camp Ramah memories. But she also displays a vulnerability and earnestness that was notably lacking in previous JAP characterizations."
Rachel Berry, Glee (2009-2015)
Played by: Lea Michele
Glee made Rachel's identity an intrinsic part of her character from the beginning. With her shiny brown hair, star of David necklace, and Barbra Streisand obsession, she certainly looked and acted the part. But what saved her from being a walking, talking Type A Jewish stereotype was the care that the show took in crafting storylines that probed beyond the obvious.
One of the most memorable episodes of Glee is "Born This Way" — named, of course after Lady Gaga's song — which centered around each member's journey towards self-acceptance. In Rachel's case, that meant grappling with her love/hate relationship with her prominent nose, a struggle that resonated with countless Jewish American women. Rachel's decision not to go through with a nose job makes this a truly modern portrayal of Jewish femininity.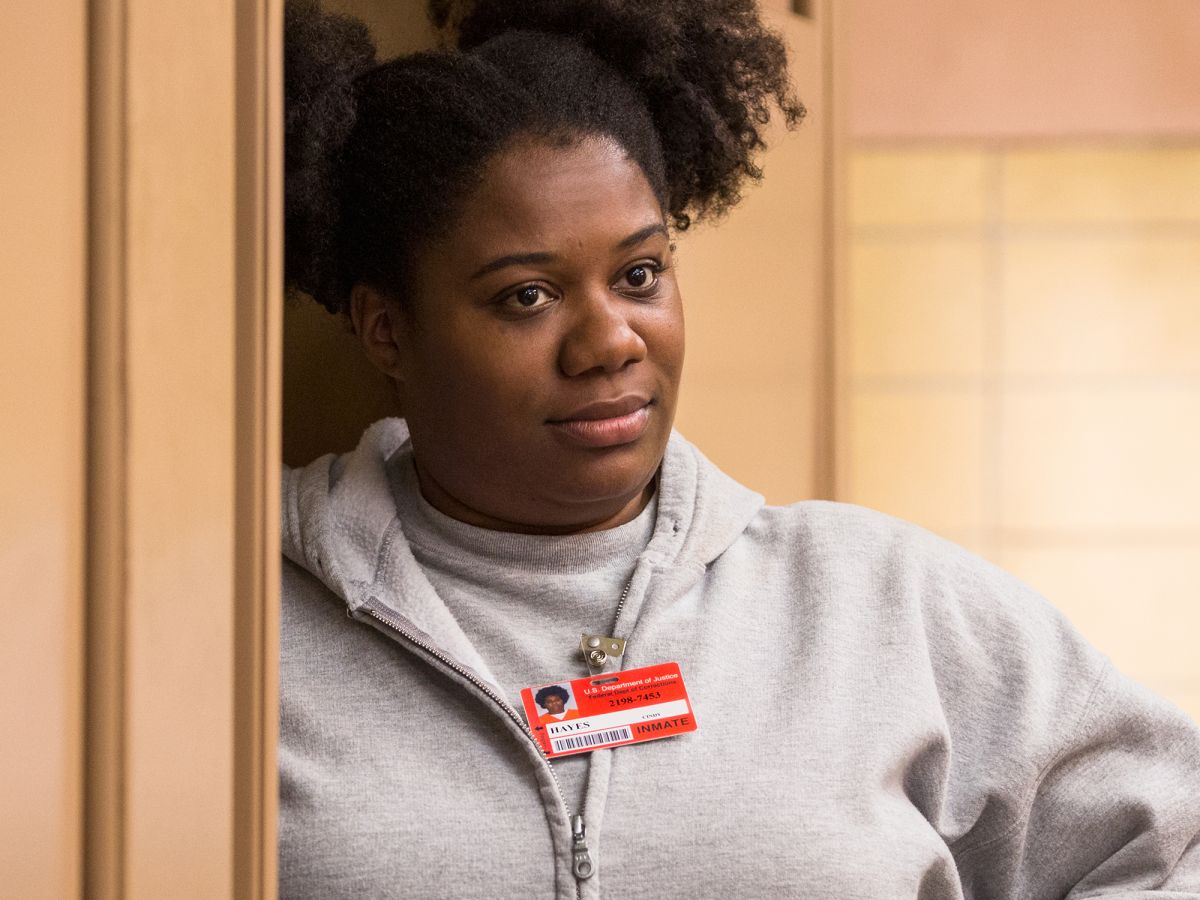 Photo: Courtesy of Netflix.
Cynthia Tova "Black Cindy" Hayes, Orange Is The New Black (2013 —)
Played by: Adrienne C. Moore
Cindy isn't the only overtly Jewish character in Jenji Kohan's Netflix show. But Cindy's decision to convert to Judaism back in the show's third season, taking the Jewish name of Tovah, is one of the very few representations of Jews of color in pop culture.
Though Cindy originally may have converted for less than spiritual reasons — she wanted access to the prison cafeteria's higher quality kosher meals — her religious journey became one of the most quietly moving arcs in the show. Most notably, the scene at the end of season 3 that had her immersing herself in the lake behind Litchfield — a callback to the "mikveh" practice in Judaism that has women dunking themselves in water for purification— was particularly powerful, and proof that she wasn't just doing this for laughs.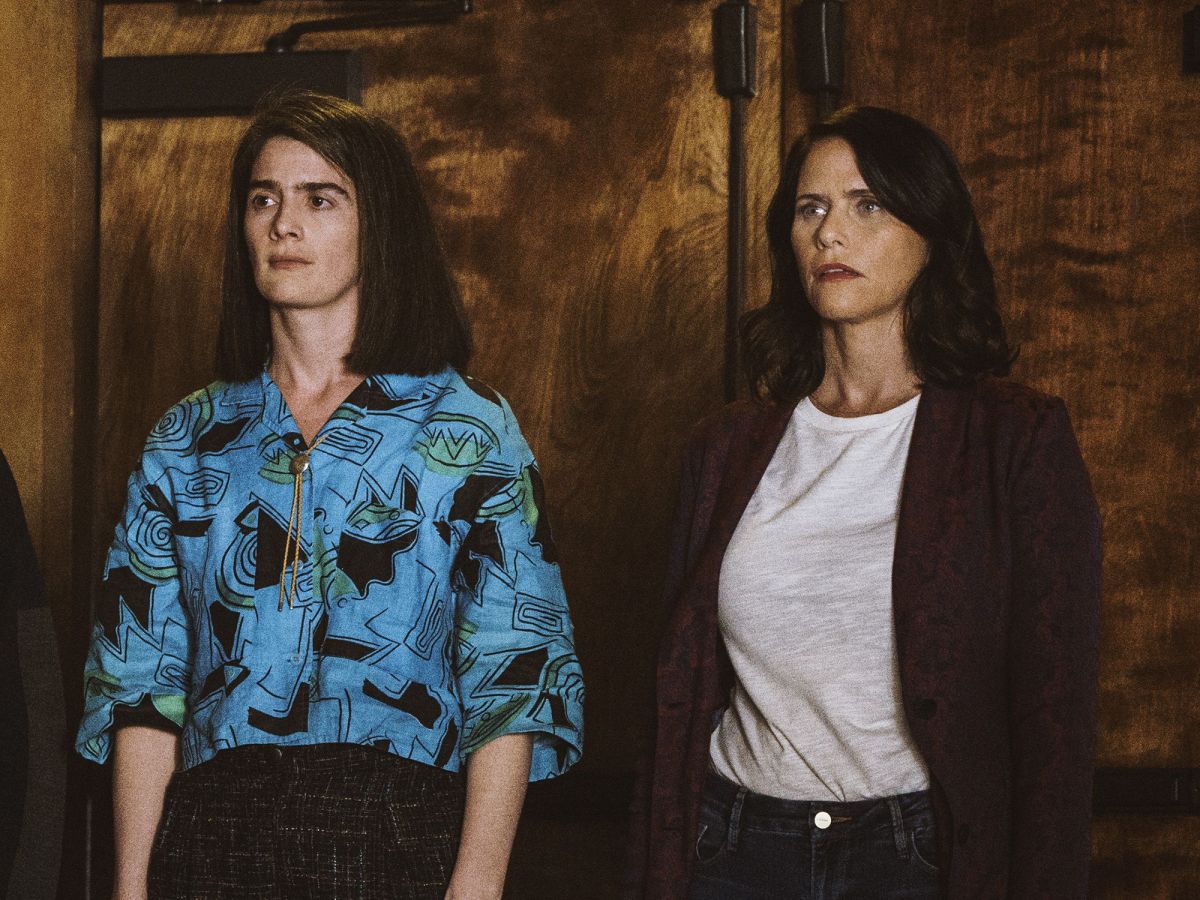 Photo: Jennifer Clasen/Amazon/Kobal/Shutterstock.
Ali Pfefferman, Transparent (2014 — )
Played by: Gabby Hoffman
The Jewish and gender identity themes of Transparent have always been in conversation with one another, intermingling big moments in Maura's transition with significant Jewish holidays or traditions. But Ali's arc in season 4, which had her on the cusp of identifying as non-binary after her trip to Israel, was a refreshing twist.
There's a long tradition of Jews reinventing themselves after a trip to Israel. For some, that means adopting a uniform of limp linen shirts, Birkenstocks and chunky beads; for others, it's a renewed spiritual commitment. Ali's journey to Ramallah, on the West Bank, results in her questioning binaries both in her gender identity and her Jewish and political consciousness.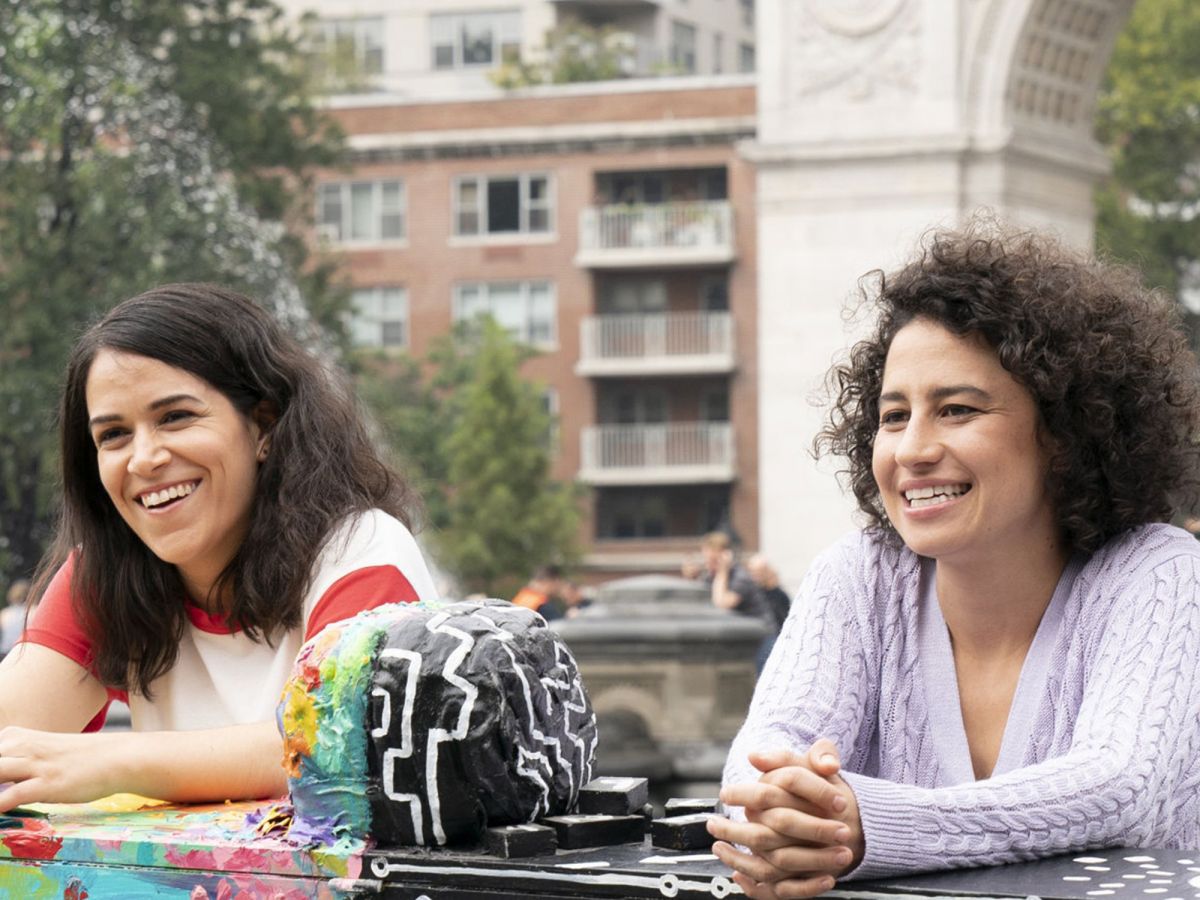 Photo: Jennifer Clasen/Amazon/Kobal/Shutterstock.
Abby & Ilana, Broad City (2014-2019)
Played by: Abby Jacobson and Ilana Glazer
Much has been written about Abby and Ilana's contributions to mainstream representations of millennial Jewish women. From the very first episode, in which the protagonists post a Craigslist ads boasting about the service of "two Jewesses" available to clean in their underwear for weed money, Broad City practically shouted out its Jewishness at every turn.
From Birthright trips to Ilana's glorious, shiny mop of curls, and the show's unabashed celebration of sexuality, Abby and Ilana redefined the possibilities for Jews on-screen. They were proudly, openly Jewish, and used that to define many of the show's storylines, including an arc in the series' final season that has Ilana exploring her familiar link to a Holocaust survivor.
Rebecca Bunch, Crazy Ex-Girlfriend (2015-2019)
Played by: Rachel Bloom
My life is divided into pre- and post-"Remembered That We Suffered."
This perfect, exquisitely crafted Crazy Ex-Girlfriend song plays on a history of Jewish woe, an old world mentality of gloom and doom thinking and self-derision, punctuated with Rebecca Bunch's (Bloom) insanely relatable millennial expressions of exasperation at her mother's (Tovah Feldshuh) bringing up the Holocaust…again. ("I don't want to bring up the Holocaust, I know, I know the Holocaust, but the Holocaust was a really big deal."). It's the ultimate manifestation of the Jewish generation gap, and never has there been a more accurate depiction of the angst and delight of a bar mitzvah hora.
And while that was one of the show's most explicit Jewish moments — others include an ode to every Jewish mom who has ever needed to pee (and simultaneously harangue her daughter about everything that's wrong with her), and an epic J.A.P battle — Crazy Ex-Girlfriend was full of subtle nods to Bloom's heritage, as Rebecca navigated love, heartbreak and career life as a Jewish woman.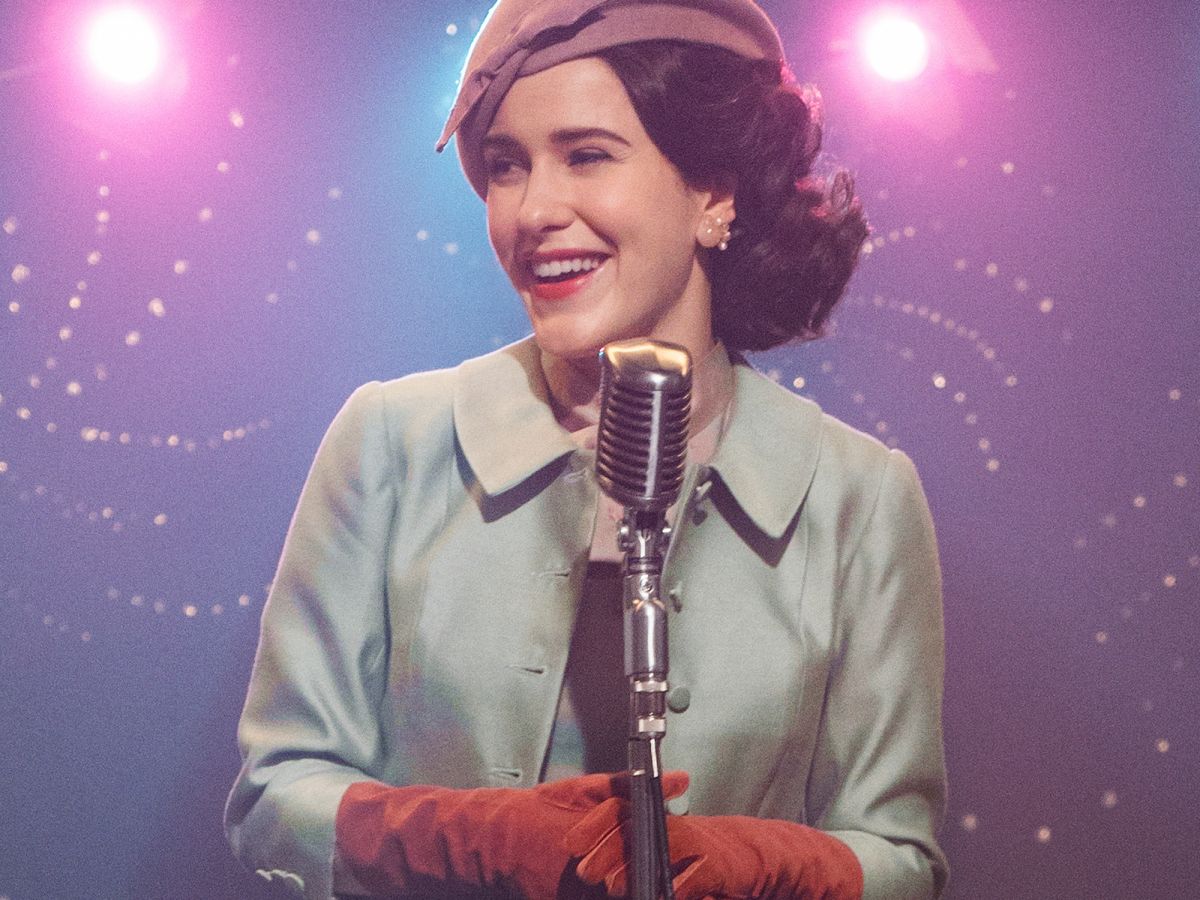 Photo: Courtesy of Amazon Studios.
Miriam Maisel, The Marvelous Mrs. Maisel(2017 — )
Played by: Rachel Brosnahan
American Jews are divided over Amazon's hit show, The Marvelous Mrs Maisel, which tracks Miriam Maisel's (Brosnahan) evolution from perfect Upper West Side housewife to comedian career woman in 1950s New York. Some think it's a shtick, a gimmicky representation of broad Jewish stereotypes brought to life by mostly non-Jewish actors. Others, embrace her as a bold celebration of American Jewish heritage. But say what you want about the show, its unquestionable popularity shows how far representations of Jewish women have come in the last 70 years.
Miriam Maisel is a character made of bits and pieces of all the ones who have come before her. She's a Marjorie Morgenstern with a dash of Yentl's ambition, a burgeoning Baby Houseman tempered with Abby and Ilana's sexual prowess. And of course, a healthy serving of Joan Rivers.
That's what makes the show so interesting: It paints a fairly portrait of a mid-century Jewish woman, but with a distinctly modern core. It's imbued with nostalgia — remember when American Jews congregated in the Catskills every summer and sang silly camp songs? — all while shining light on an aspect of Jewish life that had been soundly ignored in its time. If anything, the hype around Mrs. Maisel proves that there are still so many stories about Jewish women that remain to be told.
Click HERE to read more.

You can publish this article on your website as long as you provide a link back to this page.