Manish Gupta, the director of dark thrillers like Rahasya, The Stoneman's Murder and Hostel, is currently locked in a fierce legal war with veteran producer Kumar Mangat. Tiwari was signed on by Mangat to direct a film entitled Section 375- Marzi ya Jabardasti based on his script.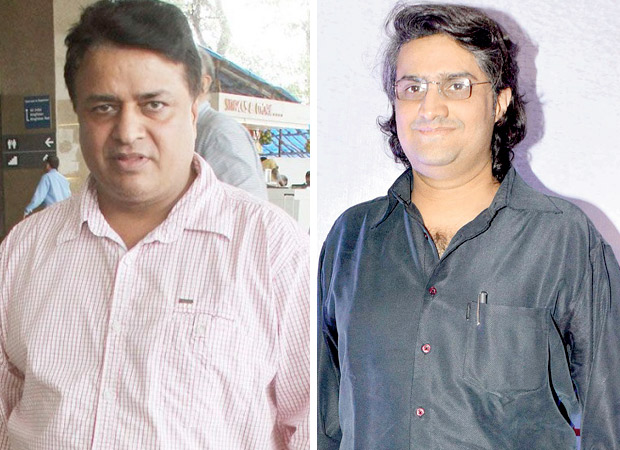 Gupta claims that Mangat has removed his name from the project and taken over his script. "The script was ready and I was ready to shoot the film for Kumar Mangat's production house. But he removed my name from the script as writer and started circulating the script in the film industry. I sent him a legal notice. Next I'm dragging him to court on charges of cheating and fraud. Luckily for me the script was registered by me at the Copyrights Office Delhi. So Kumar Mangat's theft was exposed."
When contacted Kumar Mangat, known for his long personal and professional association with Ajay Devgn, seemed not the least rattled by Gupta's allegations and threats though he was certainly annoyed by them. "I was warned not to work with this chap (Manish Gupta). He has created trouble everywhere that he has worked. Every production house has sworn off him. However, we took the risk and lived to regret it."
Mangat says Gupta spelt trouble from Day 1. "He misbehaved with everyone in my office. My team was fed of his rude behaviour and intrusive calls. My assistants told me that during all these years that they've worked with me they've never encountered such an obnoxious man. I had no choice but to throw him out of the project. He has no rights over the project any more. If he's claiming to have rights then all I can say is, I've worked with the biggest of stars like Ajay Devgan and Akshay Kumar. There has never been any problem with anyone. Would a known trouble-maker's claims against me hold any water?"
Also Read: Akshaye Khanna starrer Section 375 in TROUBLE; producer Kumar Mangat takes action against writer – director Manish Gupta
Click HERE to read more and view the original source of this article.


Loading ...