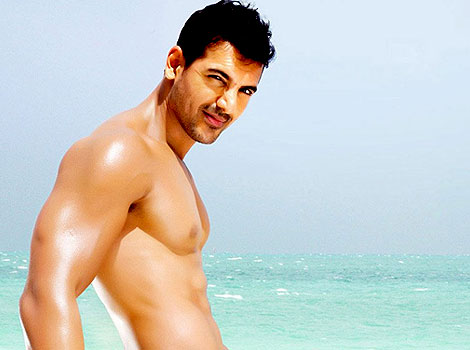 This article was last updated on April 16, 2022
Canada:

Oye! Times readers Get FREE $30 to spend on Amazon, Walmart…
USA:

Oye! Times readers Get FREE $30 to spend on Amazon, Walmart…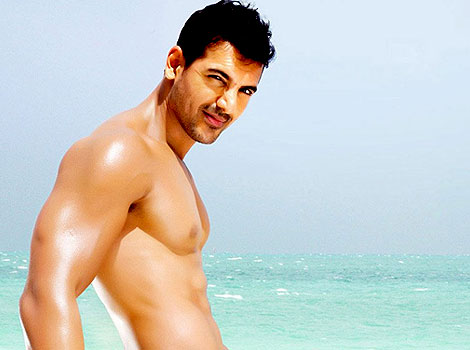 You are what you eat, and certainly, John Abraham's food choices play a role in keeping him fit and giving him the look that gets the girls starry-eyed and the boys jealous. Here, the model-turned-actor shares his likes and dislikes — what dishes he loves to eat, the food he stays away from, his favourite chef, and more.
The first thing I have in the morning is: A cup of tea. I like to have a strong cuppa with a fair amount of sugar, but with less milk. I consume a lot of tea throughout the day. I know that it can cause acidity, but I can't help it. My breakfast consists of milk along with 7-8 eggs, either in the form of an omelette or scrambled, with slices of toast.
I turned vegetarian: In the late nineties. I was a non-vegetarian at one time, and then my favourite food used to be patra ni machi; now, it is dhansak.
My favourite vegetables: I'm fond of all vegetables, even karelas and brinjal. I like paneer, salads and can guzzle carrot juice any time.
My favourite spice: Cinnamon. But by and large, I go for non-spicy vegetarian fare that has been made at home.
My lunch when I'm shooting: I don't carry food from home; I have fruits galore. I don't have a problem eating the unit food but if it's oily, I stick to just dal and chawal or may be order a salad.
My favourite junk food: I don't eat junk food because it leaves me with a very uneasy feeling. I think a pizza is an exaggerated and overpriced food item.
For my workout I eat: Normal food. But I make sure I eat a good amount of proteins. I work out for about an hour, three to four times a week. My aim is not to build my body but to keep myself fit. I feel big is not 'in'; neither is huge and muscular. But at the same time, I don't want to be too lean either.
My favourite cook: My mom. She makes the best food in the world.
My favourite cuisine: Is Parsi food, especially lagan nu bhonu. I also relish South Indian food, since my dad is a Keralite. My favourite is appam. I also like puttu with coconut milk or stew. Eating out is: Fun, but I am not really a restaurant person. Since mom loves fish, I like taking her out sometimes to a restaurant. When I am eating out, I usually have a clear vegetable soup, dal and rice. If I am having a Chinese meal, I order stir fried vegetables.
My favourite restaurants: Thaibaan in Bandra and Jimmy Boy, which serves excellent Parsi food. Abroad, I like Jaya in New York; the ambience there is breathtaking. But of course, at any restaurant, the food and service have to be good, too. I wish restaurants would go easy on artificial colouring.
Desserts I am fond of: Once in a while, I will binge on brownies and fudges or Indian sweets, but by and large, I don't feel the urge to have something sweet after a meal.
My favourite beverage: Besides tea, I like cappuccino. I am not into cocktails but once in a blue moon, I take a shot of tequila or a pint of beer.
My Sunday lunch: My mom makes vegetable dhansak or pulao.
My cooking abilities are: Non-existent. I can't cook anything.
 
You can publish this article on your website as long as you provide a link back to this page.