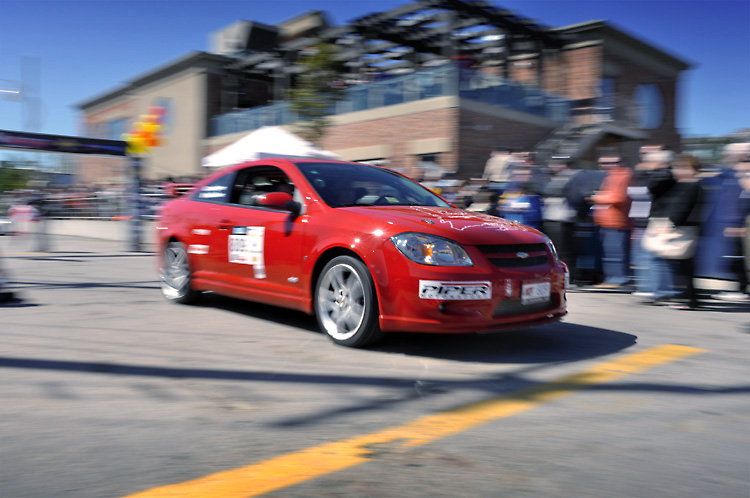 For a period of seven days, from September 10-17th, Newfoundland will be hosting its tenth annual Targa. The Targa Newfoundland is an annual, world renowned, event that features over 70 competitors of various vehicle classes who will embark on a 2200 km competitive adventure through over 70 communities, over half of which will host competitive stages. Drivers make their way along the coast stopping by local schools, academies and community centres to show off their cars, raise money for charity and have fun. This takes up about 80% of the event, while the other 20% is occupied by competitive sections where drivers can earn or loose points in an effort to attain a lowest score and receive one of three awards: The Finishers Medallion for finishing 75% of the course, the Targa Plate for 100% of the course, and finally, the Christos Targa that is awarded to the team with the least amount of points. On the other side, a Grand Touring or leisurely completion is also available for drivers who would like to take it easy but still compete. Drivers aim to complete the closed road stages within a given time period, with point deductions in the case of running under or over the set time.
Inspired by the Australian Targa Tasmania, an event that dates back to its early beginnings in 1991, Targa Newfoundland is one of only three Targa events of its kind in the world. The Australian event attracts hundreds of competitors and an international TV audience of just under half a million. But a larger audience and higher profits is not what matters most. Targa Newfoundland and the Targa Tasmania are both about the spirit of fellowship between teams that are there to compete and support each other. After Ralph Giannou – the president of the Targa Newfoundland – travelled to study the Targa Tasmania in the early 2000's, him and a number of dedicated enthusiasts and volunteers worked hard to bring the first Targa to Newfoundland 10 years ago, in 2001. Acquiring exposure and building its name, the Targa Newfoundland now has competitors flying in from all over the world, from countries as far as Turkey and Bermuda.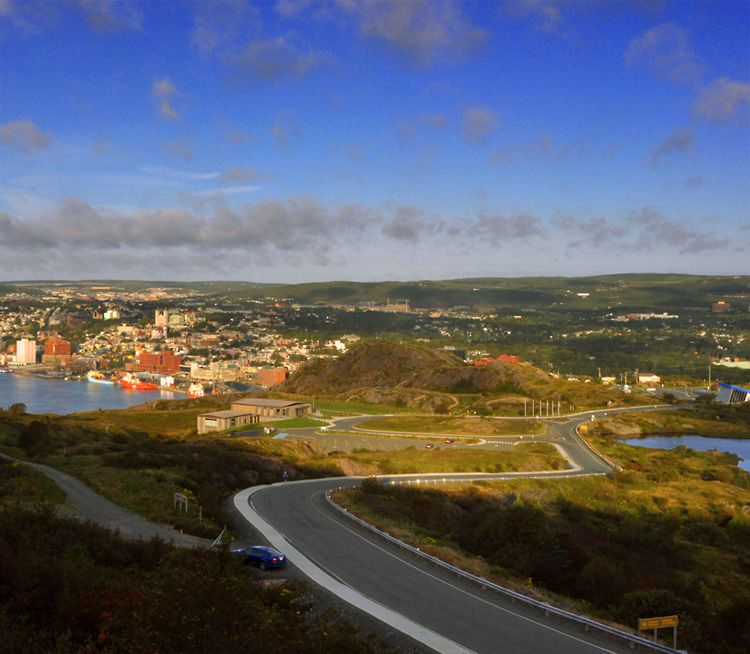 There is a lot that needs to take place in order to organize and upkeep an event now as large as the Targa Newfoundland is in 2011. With such a large number of competitor classes – classic, modern, open and Hybrid – and 40 closed road stages, it takes a team of professionals to keep the drivers and especially the spectators, informed and safe on the road. Sponsors and community volunteers also do a great part in the event. Over 1,500 volunteers manage road closures along the course to ensure that the competitors bring as little inconvenience and as much entertainment to the locals as possible. After all, the Targa Newfoundland is as much about the spectators as it is about racing, with race cars themselves playing a key role in sustaining the event for future years to come.
From the humble Ford Focus ZX5 to the mighty Maserati MC12, Targa Newfoundland brings out a lit bit of everything for everybody. Rallying and 4-wheel drive seem to always go hand-in-hand, so it should come as no surprise that there are more Subaru's here than any other brand. MINI also has a strong presence here. With Canadian media personality Jim Kenzie – backed by MINI – racing multiple times over the years with multiple wins the brand has been able to lay claim to victories the classic rallying icon had been void of for so many years. There are some cars that have become staples here with repeated appearances year after year – like the bright Yellow '69 Camaro piloted by Bob Yuille – and other more recent entries – like second year entrants Team Soldier On made up of two Canadian Forces veterans in a new Acura TL – bring variety to the field of Targa Newfoundland racers.
Stay tuned in to Oye Times for more news, images, and even exclusives from the 2011 Targa Newfoundland.
For images from Day 1 at the Targa in St. John's click HERE
Follow me on Twitter by clicking HERE