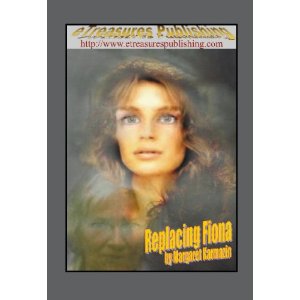 This article was last updated on May 19, 2022
Canada:

Oye! Times readers Get FREE $30 to spend on Amazon, Walmart…
USA:

Oye! Times readers Get FREE $30 to spend on Amazon, Walmart…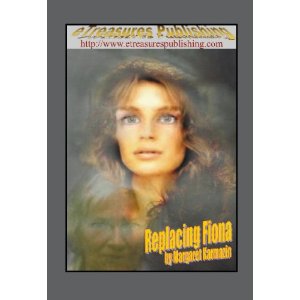 Paul Collins: Today we have Margaret Karmazin introducing their novel, REPLACING FIONA. I haven't read this book myself, but Margaret was kind enough to agree to do an interview about their book to any readers who might be interested in the subject. Margaret, how would you describe your novel to your prospective readers? In broad terms, what is your novel about?
Margaret Karmazin: I am a firm believer in reincarnation, so decided to portray a form of it that may or may not exist – the "Walk In." Possibly not, but Ruth Montgomery promoted the idea in her 1979 book STRANGERS AMONG US, in which a person makes the decision to let his soul leave his body (for various reasons) and allow another soul to step in (as opposed to a soul being reborn in a new baby's body.) My novel begins with a 16 year old girl, Fiona Stewart, sadly committing suicide in a parked car. Meanwhile, 94 year old Josephine Weldon has died of natural causes in New York City. In the afterlife, Josephine's soul is asked by the higher powers to return to earth in Fiona's body to finish out the girl's life, since she is destined to perform acts that will end up greatly influencing world conditions. There is romance included, of course. 🙂
Paul Collins: What themes does your novel explore and what do you hope the reader will take away from the experience? Is there a particular feeling or experience that you hope to evoke in the reader? Essentially, do you hope your novel will mean to a reader?
Margaret Karmazin: I like to give people hope about death. Exploring the possibilities of life after death has been a major theme in my own life, leading me to read countless near death experience, out of body experiences, and reincarnation accounts. I have been hypnotically regressed myself in addition to having a couple of spontaneous past life memory flashes. I am not sure why this area of research is so important to me, but it has been since I was in my twenties. I enjoy presenting the theme of there being a soul independent of the body in my novel and short stories. I want to open people's minds to think outside the box of traditional religion and to look to the endless possibilities that go beyond it.
Paul Collins: What prompted you to write this novel and did you have a specific inspiration in mind? Were you influenced by a certain author or work that inspired you to add your voice to this genre? What motivated you to write this book?
Margaret Karmazin: Other than what I just said, I can't say what else. Ideas for novels I have written seemed to suddenly pop into my head. For short stories, sometimes the same thing happens, but often I work to think of ideas for those.
Paul Collins: If you could compare your novel to any other existing works, which ones would it be and why? If the one thing you could say to a prospective reader was, "If you like X, you'll love my book!" which work would be invoked so that a reader could judge whether or not your novel is their cup of tea?
Margaret Karmazin: This is going to sound strange, but while I enjoy films based on mystical fiction, I usually don't read it myself. I tend to read literary novels by female authors for the most part. I do remember being GREATLY influenced years ago by THE MISTS OF AVALON by Marion Zimmer Bradley. I loved the way she combined the paranormal with down to earth experience in her characters' lives and I try to get that same combination in my own work. As for movies with the mystical/paranormal theme, I greatly enjoyed LITTLE BUDDHA, THE SIXTH SENSE, WHAT DREAMS MAY COME, SMOKE SIGNALS, PAY IT FORWARD, AI, P.S., and many episodes from the various STAR TREK series. I can't remember the names of the particular episodes, but many with spiritual themes made me cry.
Paul Collins: Is this your first or only published work, or have you published other novels? If you have published other novels, how do they compare to this one? Do you have any more novels planned, either as a follow-up to this one, or as a completely different novel or genre?
Margaret Karmazin: I self-published a novel, BONES, which is available on Amazon and Barnes and Noble online. This novel also involves reincarnation and features a modern day, depressed woman who works at a museum and her long ago incarnation as a Native American shaman. I have had, so far, 137 short stories published in various genres: literary, sci-fi and fantasy. If you Google my name, many of them will come up and you can click on the links to read them.
Here is one with a mystical theme: http://pennreview.com/2009/12/the-mountain-house/ and another: http://thewifiles.com/?p=64 and one more: http://www.wildviolet.net/2010/04/13/one-blink-for-yes/
Paul Collins: Where can readers obtain a copy of your novel for them to enjoy? How can they contact you with any thoughts or questions? And do you have a means by which they can "sign up" to be notified when your next novel comes available?
I can be messaged on Facebook.
Paul Collins: Thank you, Margaret. I understand you have the first chapter of your novel available as an excerpt for interested readers? And is there anything else you wish to add for our readers?
Margaret Karmazin: My goal, besides bringing the mystical and spiritual side of things to the reader is to give them pleasure and in the case of REPLACING FIONA, some romance in the end!
Thanks for taking part in this interview. Thank you! All the best!
Paul Collins, author of Mack Dunstan's Inferno/ Mystery of Everyman's Way
Article viewed on Oye! Times at www.oyetimes.com
You can publish this article on your website as long as you provide a link back to this page.