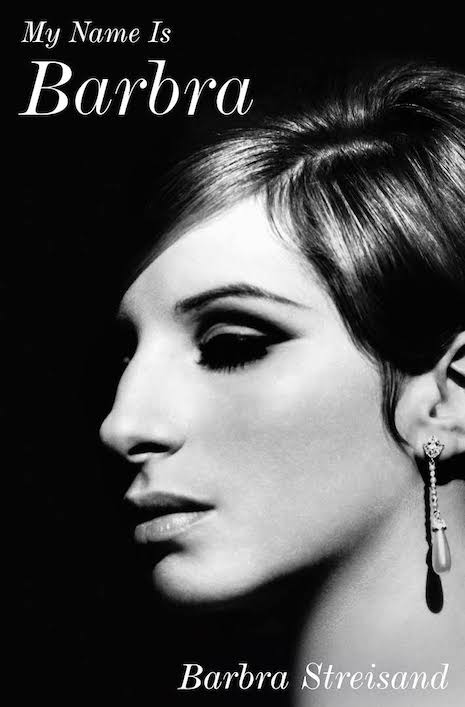 This article was last updated on August 9, 2023
Canada:

Oye! Times readers Get FREE $30 to spend on Amazon, Walmart…
USA:

Oye! Times readers Get FREE $30 to spend on Amazon, Walmart…Barbra Streisand's memoir (around a thousand pages!) is due to be released in November– just in time for Christmas gifts. Naturally, her life story will include her Hollywood romances, and we can't wait to read the chapter about Ryan O'Neal.
Barbra and Ryan costarred in two comedies– What's Up Doc and The Main Event. According to rumors, Barbra had a huge crush on Ryan after their first movie. I saw them together one night at The Candy Store in Beverly Hills, and let me tell you, she was ALL OVER him! Barbra was giggling and nuzzling Ryan, sitting on his lap half the time. She did not let him out of her sight or her grip.
Apparently, they dated for a while. However, fate had other plans for Ryan. He met Farrah Fawcett, who was married to Lee Majors at the time, and THEY hooked up. It will be interesting to read Streisand's book to see what she says about Ryan and their relationship. Will she dish the juicy details or keep some secrets to herself?
The Hollywood Romances
Barbra Streisand's love life has always been a fascination for her fans. From her relationships with famous actors like Ryan O'Neal to her tumultuous marriage with Elliott Gould, there's no doubt her memoir will include plenty of details about her Hollywood romances.
Elliott Gould: The Marriage, The Divorce
One of the most pivotal relationships in Streisand's life was her marriage to actor Elliott Gould. They tied the knot in 1963 and had one child together, Jason Gould. However, the marriage was far from perfect, and the couple eventually divorced in 1971.
We wonder if Streisand will touch upon the reasons behind their breakup and how it impacted her both personally and professionally. The world has always been curious about the dynamics of their relationship, and having those details straight from Streisand herself would be a treat.
James Brolin: A Love That Lasted
After her divorce from Gould, Streisand found love again with actor James Brolin. The couple got married in 1998 and has been together ever since. Their lasting love story is a testament to the strength of their relationship.
But what challenges did they face along the way? How did they manage to keep their marriage strong in the tumultuous world of Hollywood? Streisand's memoir may provide some answers and offer a glimpse into their journey as a couple.
The Road to Stardom
Barbra Streisand's rise to fame is a story of determination, talent, and resilience. From her early days performing in New York's nightclubs to her breakthrough on Broadway with "Funny Girl," Streisand has had an extraordinary career.
The Early Years
Will Streisand discuss her humble beginnings and the challenges she faced on her path to stardom? Growing up in Brooklyn, Streisand had to overcome obstacles to pursue her dreams. Did she always know she would become a superstar, or were there moments of doubt and uncertainty?
Funny Girl and Beyond
Streisand's performance as Fanny Brice in "Funny Girl" catapulted her to fame. Will she share behind-the-scenes stories from the making of the film and her experiences on Broadway? How did the success of "Funny Girl" change her life and career?
A Life of Activism
While much attention is often given to Streisand's career in the entertainment industry, she is also known for her activism and philanthropy. From her support for various causes to her political advocacy, Streisand has never shied away from using her platform to make a difference.
Political Engagement
Throughout her life, Streisand has been an outspoken supporter of Democratic candidates and causes. Will she discuss her involvement in politics and share her thoughts on the current political landscape? It would be interesting to hear her perspectives on the issues that matter to her.
Philanthropic Endeavors
In addition to her political activism, Streisand has also been actively involved in philanthropy. From the Barbra Streisand Women's Heart Center to the Streisand Foundation, she has used her wealth and influence to support causes close to her heart. Will she delve into these philanthropic endeavors in her memoir?
The Ultimate Question
With a memoir as extensive as Streisand's, it begs the ultimate question– will she leave anything out of her life story? Will she hold back on certain details, or will she bare it all? Only time will tell. But one thing is for sure, fans are eagerly awaiting the release of "Barbra Streisand: The Journey of a Legend" to get a glimpse into the extraordinary life of a true icon.
You can publish this article on your website as long as you provide a link back to this page.