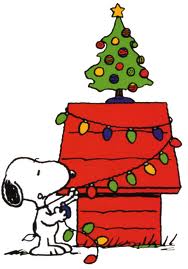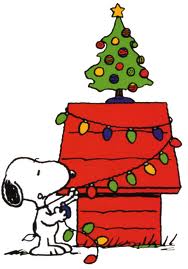 Christmas is a Christian holiday but the sentiments are universal. As exemplified in Luke 2:14, "Glory to God in the highest, and on earth peace, good will toward men." Of course in saying that, I am going to immediately chuckle as the atheists jump on me for using the word God and the feminists will chime in about the use of the word men and yadda, yadda, yadda as they say on Seinfeld. Words are just words and are open to interpretation. What's important is to get away from
your
meaning and get to
their
meaning.
As a professed agnostic, I jokingly say that I'm hoping to have the best of both worlds. I'm going to sin like crazy then at the end, beg for forgiveness as God is supposed to be all-merciful. However the use of the word God sums up quite nicely the idea of the order of the universe and here order refers to the general tendency of moving away from hell and damnation to heaven and good will. Call me naive; call me stupid, but I think in general, unless you're some crazed genocidal maniac, people tend towards the good side of the equation. We'd rather be loved and honoured than hated and vilified. Unfortunately our own weaknesses or stupidity sometimes (Or is it ofttimes?) get in the way and our performance may end up far from perfect. We'll do better next time but the general direction seems to be towards the light and away from the dark.
For the feminists, the use of the word men may be considered patriarchal – heck, maybe it is patriarchal – but in the end, trying to find an all-inclusive term may be elusive. Ha, the inclusive is elusive. Get it? God, sometimes I kill me. Sorry, back on track! If English seems sexist, picture a language like French where everything is divided up into masculine and feminine. Try finding a gender neutral term there. And, by the way, just what the heck are you going to use to replace "manhole" with that won't sound, well, ludicrous? A peoplehole? A personhole?
Okay, the point here is that good will is a good sentiment. Peace on earth is a wonderful idea. Whether you're Christian or Muslim or Jewish or whoever-I've-left-out-and-will-feel-slighted, I wish you, I wish all of us all the best this holiday season. I end with the last line from the famous poem Twas The Night Before Christmas:
Happy Christmas to all, and to all a good night.
Uploaded by wlepine on Dec 20, 2008
Merry Christmas from Toronto
A big wish to everyone for a joyful and peaceful holiday, however you celebrate at this time of year. I shot this video in Toronto on December 19, 2008. The locations were Yonge & Carlton, Dundas Square, Eaton Centre, The Bay on Queen Street and Nathan Phillips Square. The piano music is titled "Embers" from Robert Jennings' 2006 album "Adrift" (used with permission). Check out robertjennings.net for more of his wonderful music.
References
Wikipedia: A Visit from St. Nicholas
http://en.wikipedia.org/wiki/A_Visit_from_St._Nicholas
"A Visit from St. Nicholas", also known as "The Night Before Christmas" and "'Twas the Night Before Christmas" from its first line, is a poem first published anonymously in 1823 and generally attributed to Clement Clarke Moore, although the claim has also been made that it was written by Henry Livingston, Jr.
The poem, which has been called "arguably the best-known verses ever written by an American", is largely responsible for the conception of Santa Claus from the mid-nineteenth century to today, including his physical appearance, the night of his visit, his mode of transportation, the number and names of his reindeer, as well as the tradition that he brings toys to children. Prior to the poem, American ideas about St. Nicholas and other Christmastide visitors varied considerably. The poem has influenced ideas about St. Nicholas and Santa Claus beyond the United States to the rest of the English-speaking world and beyond.