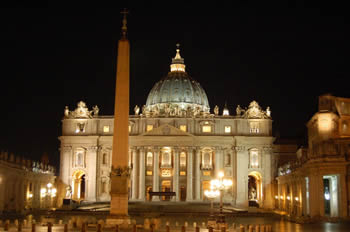 This article was last updated on April 16, 2022
Canada:

Oye! Times readers Get FREE $30 to spend on Amazon, Walmart…
USA:

Oye! Times readers Get FREE $30 to spend on Amazon, Walmart…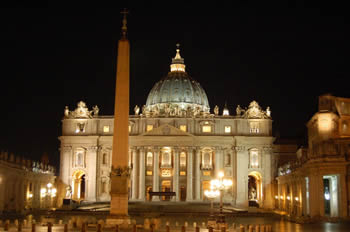 Outrage grows over document leeks, concerning the Vatican Bank's offshore Cayman Islands banking division.
Oddly enough, today, the Vatican bank, formally known as the Institute for Works of Religion (IOR), is aiming to comply fully with international norms and has applied for the Vatican's inclusion on the European Commission's approved "white list" of states that meet EU standards for total financial transparency. But this recent document leek could throw that chance into disarray.
Talk in the Italian media about the Vatican Banks offshore account division is causing more to question if the Vatican could comply with any EU banking reforms whatsoever.
Pope Benedict XVI is 84-year-old and is showing signs of slowing down. Just last week, an Italian newspaper published some of the leaks, including an internal Vatican memo that involved one cardinal complaining about another cardinal who spoke about a possible assassination attempt against the Pope within 12 months and openly speculated on who the next Pope should be.
What is at stake? In June 2012, a European commission will decide whether the Vatican has abided by tough international anti-money laundering and anti-terror finance laws by joining the so-called "white list" of countries that share financial information.
The Vatican has always been a closed city that has been blamed for covering up priests who were suspected child molesters and even relocated them, appointing such individuals into positions of power where they again reoffended.
To add to the intrigue, sources suggest a power struggle exists inside the Holy See. "This consistory will be taking place in an atmosphere that is certainly not very glorious or exalting," said one bishop with direct knowledge of Vatican affairs.
The sources agreed that the leaks were part of an internal campaign — a sort of "mutiny of the monsignors" — against the Pope's right-hand man, Secretary of State Cardinal Tarcisio Bertone.
Bertone, 77, has a reputation as a heavy-handed administrator and power-broker whose style has alienated many in the Curia, the bureaucracy that runs the central administration of the religious center of the church.
Benedict chose him, rather, because he had worked under the future pontiff, then Cardinal Joseph Ratzinger, in the Vatican's powerful doctrinal office. "It's all aimed at Bertone," said a monsignor in a key Vatican department who sympathizes with the secretary of state and who sees the leakers as determined to oust him. "It's very clear that they want to get rid of Bertone."
As of now, the main area of concern, however, is the Vatican Bank's offshore Cayman Islands banking Division. True to form, the Vatican Bank, or the IOR, is outside the Italian central bank's regulatory grasp. The Vatican is notoriously secret about this division, its clients, and amounts of its financial holdings.
Recent media spotlight suggest its clients consist of international financiers, Saudi oil barons, Russian Billionaires, German arms dealers, members of royalty and members of the underworld.
Some of the leaked documents have carried the processing stamp of the Vatican secretariat of state, implying an internal leak. Only this year, the Vatican has taken remarkable steps in the past year to be more transparent in its financial dealings and co-operative with international requests for financial data.
The Italian media continue to search out the taste of corruption. In fact, the leading newspaper Corriere della Sera is up in arms over such allegations. This story will continue to unfold.
Paul Collins, author of Mack Dunstan's Inferno
To contact him, go to: http://www.facebook.com/authorpaulcollins
You can publish this article on your website as long as you provide a link back to this page.