The number of SKUs will be simplified at launch this fall – two on Intel computers and one for ARM mobile devices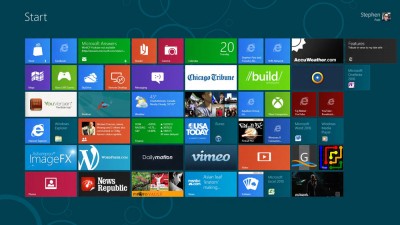 On the
Windows Blog
Microsoft announced the three versions of Windows 8 that will ship, greatly simplifying the choice for consumers and business.

Windows 8
will be the consumer product. Enthusiasts and organization with networking will likely purchase
Windows 8 Pro
. You won't be able to buy Windows RT: it's an OEM version for manufacturers of tablets, smart phones and other devices.
The rumor of bundled MS Office with Windows 8 have been confirmed. Windows RT will ship with embedded Word, Excel, PowerPoint and OneNote. This is similar to Windows CE which powered handheld devices in the 1990s.
Essentially everything we need to run Windows 8 will be in the base version, plus upgrades from Windows 7 Starter, Home Basic, Home Premium
Windows 8 Pro will have "features for encryption, virtualization, PC management and domain connectivity."

Windows 8 Pro exclusive features
Other than an upgrade from Windows 7 Professional and Ultimate, the list of features in Windows 8 Pro is technical and esoteric for home users –
BitLocker and BitLocker To Go
Boot from VHD
Client Hyper-V
Domain Join
Encrypting File System
Group Policy
Remote Desktop (host)

Windows RT (ARM)
The feature list for ARM devices is almost the same as Windows 8. It will only be installed by tablet, smart phone and hand held devices and will not work in Intel x86/64 bit processors. Don't count out new chips Intel has in development for the portable market.
Storage spaces, Windows Media Player and the Windows 8 Pro exclusive features are not included.

Pricing and upgrades
"In the coming months, we plan to share much more information about Windows 8," says Microsoft "including details on pricing and limited-time programs and promotions that we will make available to customers."