You can publish this article on your website as long as you provide a link back to this page.
This article was last updated on April 16, 2022
One more nail in the coffin of my iPhone – Apple lost all my music again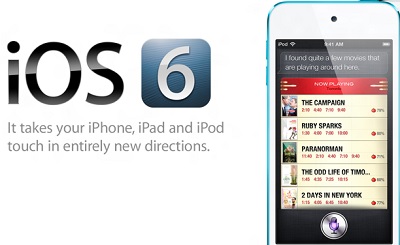 I should have known better than updating to iOS 6 on my iPhone.
It's easy to update to iOS 6 says Apple. That's not true.
Now thousands of songs and videos are gone.
There were plenty of stories yesterday reporting the loss of Google Maps in iOS 6 as Apple tried to stick it to Google with their own mapping application.
Apple did a fail worse than "Antenna-gate" in the iOS 6 update with a flawed and faulty mapping app. How could they expect to catch up with Google Maps in one jump?
I am waiting to see if Windows Phone 8 delivers a quantum innovation change in October or jump ship to Android. The whole iPhone schtick seems passé with some many new phones with better features.
Peer Pressure to update
At the restaurant with my daughter and her boyfriend last night, they both told me the update was awesome.
"Did you update to iOS 6 yet?" Dwayne asked.
"No," I replied. "I think they screwed up Google Maps which I use every day."
"Oh no, it works great." Then my daughter said her updated phone was working fine.
My wife said I am a victim of peer pressure. That must be true because later at home I updated and lost of all my music files.
iOS 6 update deletes music library
When the update was done, there were only 180 songs and videos on the phone, despite having purchased 680. I also had iTunes matched more than 4,000 songs of my music library.
The problem is not mine alone. More than 11,000 people checked the Apple Support Communities looking for a solution.
The solution? There is none. Apple iTunes Match is not working.
Apple is less than helpful. The Restore procedure, which should work, only restores the system files and deletes your data one more time.
"Try restoring the iOS device if backing up and erasing all content and settings doesn't resolve the issue. Using iTunes to restore iOS devices is part of standard isolation troubleshooting. Restoring your device will delete all data and content, including songs, videos, contacts, photos, and calendar information, and will restore all settings to their factory condition." Apple Support
After some work, I got 620 songs and videos restored to the iTunes library from my "purchased" music. This is better than a few years ago when Apple would not help with restoring purchases.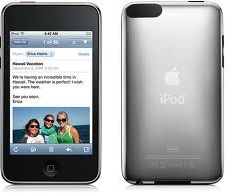 iPod Touch with 60 songs Apple doesn't think I purchased
I still can't get the last 60 songs and videos which were purchased on my iPod Touch in 2007. They are on another iTunes account that Apple things belongs to an American "Stephen Pate" when they confused CA as in Canada with CA as in California.
When I get back home, I can restore the music from the iTunes library on my main computer. That library has two backups since Apple likes to delete iTunes libraries. I hope most of it will transfer to the phone. I've done this before when each major iOS update dropped music.
The process is tedious since you have to audit for missing songs. I have an application that helps but it still takes careful attention to avoid losing songs forever, like the 60 songs from 2007.
Apple customer support does not care. I've tried resolving it with them before. Apple has become a big wall of polite indifference. That is a big change from the early days of the iPhone when they at least tried to fix things on a phone call.
Apple's closed system sucks. It benefits Apple. It doesn't help the consumer.
Of course, it says a lot for consumer inertia that I own 4 of their i-devices. This is the year to dump Apple for something better, if it exists.
By Stephen Pate, NJN Network
You may also like –