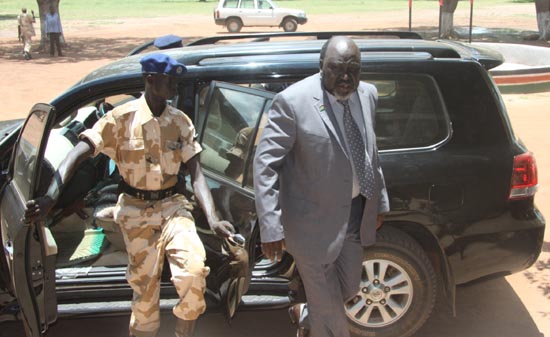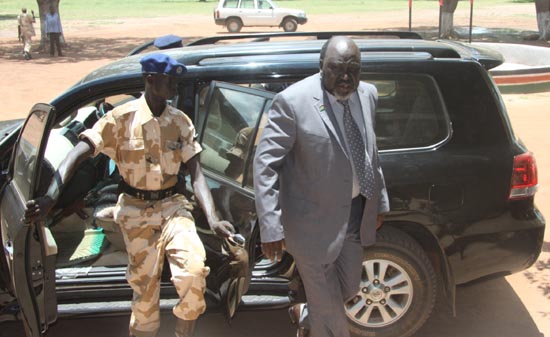 Clashes between Yirol West County of Lakes State pastoralists and Mvolo County of Western Equatoria farmers that left 7 people killed and 5 seriously wounded ended over the weekend.
According to reliable sources 7 people from Yirol West County were confirmed dead and five people sustained gunshot wounds currently undergoing treatment in Mapuordit hospital. There is no official confirmation from Mvolo County of Western Equatoria State on any atrocities.
Anitphas Wanyin, a youth from Yirol who was present in the alleged fighting zone said, "Clashes occurred between our pastoralists in Anuol Payam, Mapuordit Payam and Mvolo farmers over grassing land."
Anitphas continued that the clashes in Mapuordit between the Jur of Mvolo and people of Mapuordit in Aguran and Amatnhom led to the killing of one police officer, Mr. Mathet Dak Abongbar who was shot dead on his motorcycle. He confirmed the situation to be tense as youths from Yirol West are not happy about attack carried out by Jur.
He added that in Wunameth of Anuol, two people were killed and one injured. In Mapuordit two people were killed in addition to two who sustained injured and two other people killed on the roadside".
However, Makur Kulang Liei, County Commissioner of Yirol West County affirmed that seven people were killed and five people sustained gunshot wounds.
Over the weekend, Governor of Lakes State Chol Tong Mayay and Mr. Kulang Liei visited the affected areas and ascertained the situation to be back to normal.
Col. Santo Domic, the Lakes State security advisor to Lakes State Governor said that the ongoing conflict around Mapuordit Payam of Yirol West County is a clash between two cultures, refuting claims that the clashes are caused by cattle rustling.
Domic said that the tension between the two neighboring communities of Mvolo in Western Equatoria State and Yirol West in Lakes State is not new, last month there was a misunderstanding after members from Yirol West County went looking for pasture in Mvolo County. 10 people were killed and that the two communities have not been able to co-exist peacefully, attributing the current tension to a failure in reconciliation between the two cultures.
He stated that Lakes government has deployed some 300 security officers and that the committee formed by Lakes State and Western Equatoria Governors is on the ground to study the root causes of the conflict.
He appealed to the people of South Sudan to change their mindset of using violence as a way of resolving issues. He proposed the use of universal education to empower people in realizing the negative effects of violence.
Article viewed at: Oye! Times at www.oyetimes.com