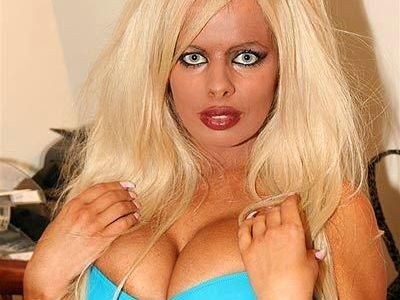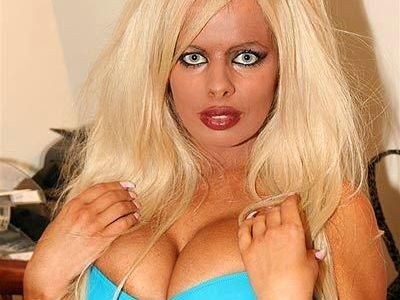 Britain's
Daily Mail
has reported one for the record books. Orit Fox, an Israeli model of a certain enhanced beauty, was being filmed in Tel Aviv playing with a boa constrictor as part of a photoshoot. The snake was passive despite Ms. Fox teasing ministrations but at one point, the snake decided to take exception to her attentions and clamped down on her left breast. The story goes that Ms. Fox was taken to hospital where she received a tetanus shot but the reptile later died of – yes – silicone poisoning.
In looking over the video clip, the bountiful blonde is doing her best to look sexy with the snake. However, knowing what's coming I have to wince watching her sticking her tongue out at it and wrapping it around her body. She could have been bitten any number of times and I wonder if getting her tongue bitten would have been worse.
http://www.youtube.com/watch?v=tUvJYtME8es
I discovered that American actress Kelly Ripa of the daytime show Regis and Kelly spoke of this story and decided the risks of silicone may not be worth the benefits.
Click
HERE
to read more from William Belle
Article viewed at: Oye! Times at www.oyetimes.com