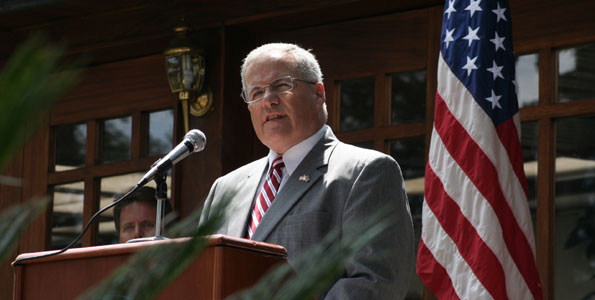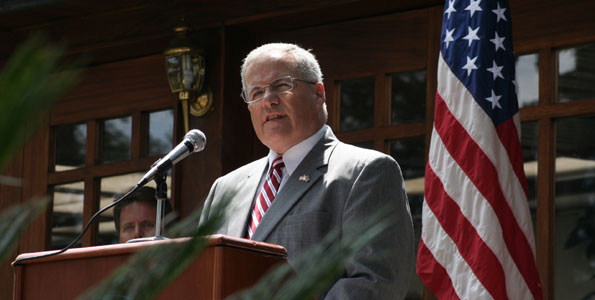 The United States has completely denied playing any role in Kenya's Somalia operation. The U.S. ambassador to Kenya said America will not be associated with Kenya's military action in Somalia. These operations are allegedly meant to drive the Zionist Islamic militia Shabab out of its bases in the south of that conflict-ridden nation.
Nonetheless, America has constantly offered help to make sure Kenya's internal security in intact, Ambassador Scott Gration said Friday.
Gration said: "We don't have a military operation outside the border of Kenya. We have been providing our assistance in an overt way through the Kenya navy, army and air force for a long time, and we will continue. We are not in Somalia. Our support is through equipment."
Skeptic has strongly condemned the timing of the Kenyan operation, as Somalia is hit by its worst famine in two decades. Kenya has reportedly sealed its boundary with Somalia, ending the migration of thousands of refugees.
"Today we did have an opportunity to review the situation both on the military operation that is going on in Somalia and the Kenyan terrorist security operation that is going in Kenya," Gration said.
"And I pledged our support to continue assisting Kenya in their internal operations inside Kenya because we remain partners," he added.
Internal Security Minister George Saitoti says Kenya had no plans of occupying Somalia, only pursuing Shabab. He said troops would be called back as soon as the threat was purged.
Article viewed on Oye! Times @ www.oyetimes.com