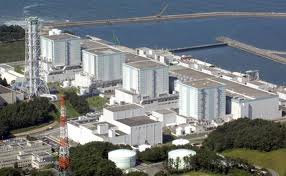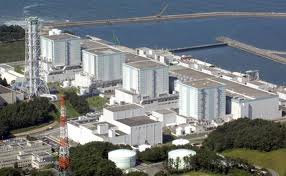 Germany has stated that because of the Fukushima disaster, it has decided to implement a plan to become nuclear free by the year 2022. (see
Germany announces end of nuclear energy by 2022
Oye! Times, May 30/2011) Clearly the rest of the world has been watching attentively and results are not good for the nuclear industry.
The earthquake and resulting tsunami occurred on March 11, 2011. It is now over eleven weeks since the disaster and the problems with getting the situation under control continue to plague TEPCO, the Tokyo Electrical Power Corporation and the Japanese government. Reuters is reporting that two workers at the Fukushima plant have passed the radiation limits reminding everyone of the possible health risks all of the workers may be facing in the long run while trying to deal with the world's worst nuclear crisis in 25 years.
In the wake of the crisis, Prime Minister Naoto Kan has decided to re-examine the nation's energy policy, one that stresses the promotion and use of nuclear power. The current plan calls for increasing the number of nuclear reactors, currently at 54, by at least 14 by 2030 and suggests raising the percentage of nuclear power used in total electricity generation from 26 percent to at least 50 percent. However, in the long term, what clear alternatives exist when one considers the interrelated factors such as environmental risks, power generation costs and energy security?
In the short term, the CBC talks about the coming rolling blackouts. While TEPCO has attempted to ramp up its other energy sources like thermal power plants and pumped-storage hydroelectric generators, the supp0ly is expected to be well short of the demand as the country moves into a hot summer. It is worth noting that summers in Japan can have temperatures hitting forty degrees Celsius.
In an attempt to avoid blackouts, the government is asking various regions to cut power consumption by up to 15%. Companies are buying extra generators or changing their workdays to stagger the draws on the power grid. Will it be sufficient?
In the future, everybody is jumping on the renewable bandwagon however the facts show a completely different picture. The CBC writes about Paul Scalise of the Institute of Contemporary Asian Studies at Temple University, Japan Campus, in Tokyo who points out, "Japan is already one of the most energy-efficient countries on the planet [but] nuclear power costs TEPCO 6.1 yen ($0.07) per kilowatt-hour; hydroelectric costs 7.9 yen ($0.09) per kWh; thermal power costs 9.1 yen ($0.11) per kWh; and renewable a whopping 30.5 yen ($0.36) per kWh." With numbers like that, the practical side of implementing renewable energy sources will have to be studied carefully. Shutting down nuclear power for renewable power at five times the cost may be a price which is not just difficult but impossible to justify.
"In the wake of Fukushima Daiichi, what do we value more, energy security or energy efficiency?" asks Scalise. "Stable energy supplies at affordable prices or uncertain green energy technologies that come with a higher price tag?"
CBC – May 29/2011?
Japan Plans To Build Tsunami Wall Around Fukushima Nuclear Power Plant
http://www.youtube.com/watch?v=hQOt0yBsLLI
Click HERE to read more from William Belle
Article viewed at: Oye! Times at www.oyetimes.com