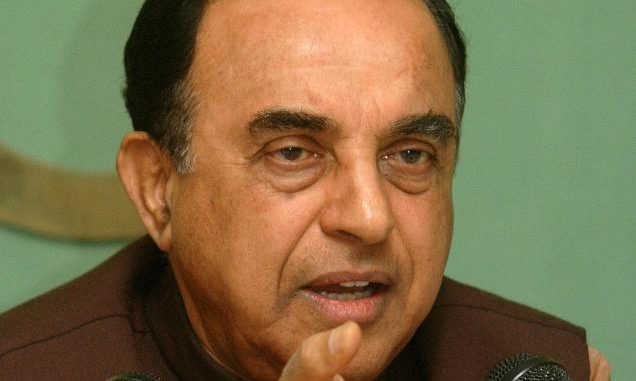 Janata Party president Subramanian Swamy alleged that Union Minister P. Chidambaram was "more guilty" than the former Communications Minister, A. Raja, in the 2G spectrum allotment scam.
Addressing a press conference here on Tuesday, he released a document dated July 4, 2008 from the Department of Economic affairs, Ministry of Finance, which, he said, would "demolish the Congress claim that Mr. Raja alone fixed the price and Mr. Chidambaram had no role."
According to the document, "meetings took place between Finance Minister and Minister of Telecommunication on May 29, 2008, and June 12, 2008, to resolve outstanding issues relating to allocation and pricing of 2G and 2G spectrum bands." Then "it has been agreed that the 'base price' shall be determined by taking the entry fee of Rs. 1,650 crore (determined in 2003-04) for pan-India operation of UASL licencees as the price of spectrum for 6.2 MHz of bandwidth for GSM operators."
Hence, Dr. Swamy contended that they acted together and fixed a price which was nothing but that fixed by the National Democratic Alliance Government in 2001. Thus the final price was far lower than what it would have fetched had it been auctioned.
Dr. Swamy also released a letter from Mr. Chidambaram to Mr. Raja on April 21, 2008, suggesting that they could "meet and discuss and reach some conclusions. These conclusions could then be presented to the Hon'ble Prime Minister."
Article viewed on Oye! Times @ www.oyetimes.com