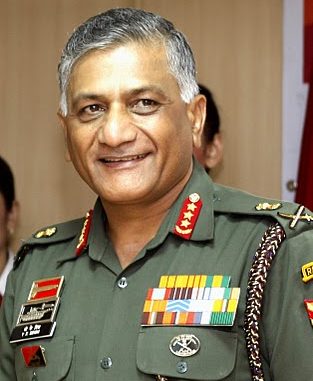 The Supreme Court is expected to hear General VK Singh, the chief of army staff's age petition today. General Singh met with Mr. Pranab Mukharjee, the finance minister to discuss the matter a night before. However, no solid conclusion was reached.
There were rumors that the ministry of defense and the chief of army staff are meeting and a mutual conclusion can be drawn by the two in regards to the different date of births of the General. However, the efforts did not produce any worthy results. According to the sources, no side was ready to be flexible and hence the matter was left to be resolved in court.
The latest meeting that took place in reference to the issue was late in the evening yesterday at the finance minister's South Black office. General VK Singh went to Pranab Mukherjee's office in civilian clothes and did not use any official car to reach the office. The meeting continued for about half an hour but no agreement was derived.
Efforts for a mutual agreement have been taking place for a while. The discussion came down to a deadlock in December and the matter was referred to the court. The issue rose when the Chief of Army staff requested his year to birth to be changed from 1951 to 1950, thereby producing two sets of records.
The Supreme Court is going to hear the case of the General vs. government, today.
Article viewed on Oye! Times at www.oyetimes.com