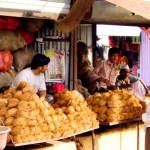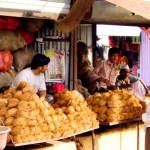 Malaysians are dancing in celebration spirits with three significant events coming in a row. The festivities of Thaipusam, Chap Goh Mei, and Maulidur Rasul have begun and the entire of Malaysia is enchanting.
Prime Minister Datuk Seri Najib Tun Razak made a twitter post about the celebrations in the country. He wrote, "the spirit of 1Malaysia was clearly felt".
He further wrote that he is a true Malaysian and he fully supports living in peace and harmony, and so do all other Malaysians no matter which part of the country they live in.
The festival preparations have already raised the demand of mandarin oranges and coconut. Hindus smash coconuts as a tradition on their festival Thaipusam to pay homage to their God Muruga for the prayers that have been answered by him throughout the year, whereas mandarin oranges are smashed at the Chap Goh Mei festival.
Fruit shops are selling record breaking amount of fruit. One of the fruit shop owners, Joel Jeyachandran said he has placed an order for 40,000 coconuts and more to equilibrate the demand of customers with the supply.
He said the increase in business and the number of orders placed was due to the price he set for coconut. He is making bags of 50 coconuts per sack and is selling the coconuts for RM 1.40, which is lesser to the price they sold coconuts the previous year.
Article viewed on Oye! Times at www.oyetimes.com