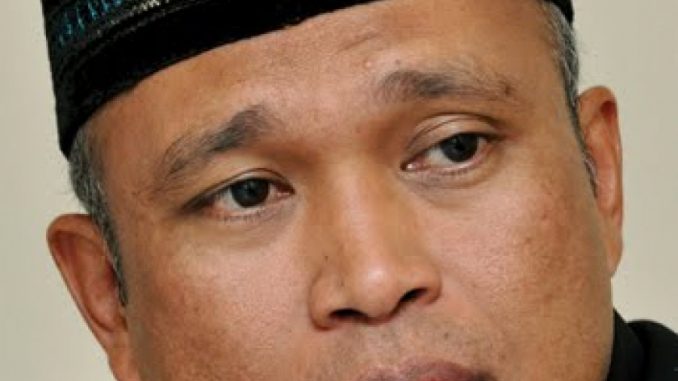 The Selangor government has decided to stay away and not comment on the Kalwat case of Dr. Badrulamin Bahron who is the communication director in Mentari Besar Office.
The decision of staying away from the case was announced by Menteri Besar Tan Sri Abdul Khalid Ibrahim on Tuesday in a media gathering after giving away RM 100, 000 to the Monfort Boys Town. He also informed that the government had knowledge that Badrulamin will be attending the Pahang Islamic Affairs Department (Jaip) for assistance on a case.
Speaking on the matter he said, "There's no development on the matter. I was informed there would be a discussion with Jaip."
On Monday, Badrulamin Bahrom, members of the central PKR council denied the accusations that he was caught in a room in the hotel with a married woman. He further said that the incident must be planned suiting the interest of some particular parties who wish to frame him and his character.
According to the reports issued by media members, Badrulamin claimed that he was assaulted by a gang of 20 men in the hotel room in Balok, where later he was framed for committing Khalwat with a married woman.
However, police authorities have confirmed that Badrulamin has not reported any such incident to the police.
Article viewed on Oye! Times at www.oyetimes.com