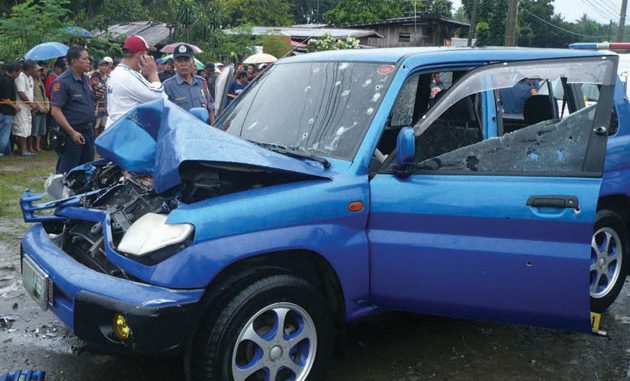 Six people have been declared dead in a robbery attempt at a shop in a commercial area in Panabo City, Davao del Norte on Tuesday.
According to the initial investigation reports, two suspected motorcyclist entered the commercial area in Panabo City with arms which includes a 0.45 pistol and broke into the shop, Yidong Agri Supply which belongs to Filipino Chinese named Leo Apalie Lai who sells agricultural products and bananas at his shop. The shop is 31 kms from Cagangohan village, along the Park Avocado. The robbery incident took place at 12:15pm.
The robbers entered the shop firing which killed the guard and one other employees of the shop at the shop. They were later identified as Allen Jones Polo, store employee, and Edgar Mocos, the security guard outside the shop. Another employee of the store Darios Pilotos also got hurt by the firing whereas the remaining staff quickly jumped off the fence and into the warehouse.
The robbery quickly took out the cash from the counter which was approximately 900,000 meanwhile the police team headed by Snr. Inspector Rene Angelo Alampay arrived at the store whereby both sides exchanged severe series of gunfire which killed the leader of the police team.
Robbers got successful in fleeing the crime scene in the owner's car after using one of the staff members as hostage. However, they were cornered a little while later near the exit of Panabo City and killed.
The injured store employee, Darios Pilotos was rushed to the hospital and taken care of. Reports mention that Alampay died of a head shot, raising the number of dead to six. The third employee of the store who was used as a hostage and later killed by the robbers was Irene Zamora.
Article viewed on Oye! Times at www.oyetimes.com