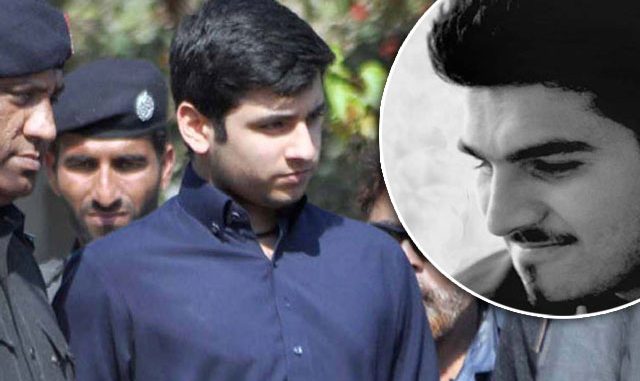 Shahrukh Jatoi, main suspect in Shahzeb Khan murder-case, is declared an adult. Jatoi was detained after a social media protest which resulted in a huge cry for justice. 20-year-old Shahzeb Khan, son of a police officer, was shot dead in Karachi on December 25.

A member of the medical board said: "It is quite clear. All the teeth were present, including the four wisdom teeth. It was very disappointing that the police did not bring the relevant documents for a complete investigation today [Wednesday]."

Earlier, Jatoi was declared a minor and hence he was to appear in front of a juvenile court. The court; however, rejected the report claiming that police surgeon Dr Jalil Qadri is not qualified to decide whether Jatoi is a minor or not. When Dr Qadri was asked for an explanation, he was nowhere to be found.

Later, a board of six credible doctors was formed to medically asses Jatoi's age. The medical board led by Professor Junaid Ashraf, principal of Dow Medical College, announced that Jatoi was escorted by a police

team and underwent six X-rays and teeth and hair examinations. Earlier, Jatoi had fled out of the country after allegedly committing the crime.

"The suspect also underwent some X-rays like wrists, shoulders and hipbones. The board has also sought a report of the previous ossification test from the police investigators and other documents like his passport and educational certificates, which helped him in getting himself declared an underage person," said an official.