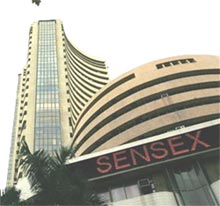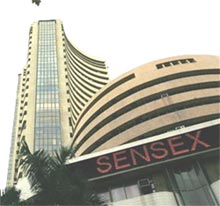 The sudden hike in the Sensex with hitting the 20,000 mark and Indian rupee regaining its value enriched the stock market investors by giving them profits of up to Rs 2 lac crore on Wednesday. Strong exports and car sales data combined with the US reconsidering attacking Syria resulted in gains for six out of every 10 stocks on Bombay Stock Exchange.

Exports have risen for anther month in August helping narrow trade gap. Factors like a plunge in oil prices and strong Chinese economic data also saved the economy from another fall. Also, the weakening dollar overseas seems to have convinced foreign institutional investors (FIIs) to buy equities worth over Rs 2,500 crore which helped the rupee recover. Indian rupee has hit its two-week high of 63.78 against the dollar and closed at 63.84.

The situation in Syria seems to have a strong effect on India's economy. Indian government has urged the US to consider the impacts its decision will have on the developing economies. Last week, the false reports about an alleged US missile strike on Syria had an adverse effect on Indian stock market while the rupee highly depreciated. The market stabilized when the US officials denied such news reports.

Arindam Ghosh, MD and CEO, Blackridge Capital Advisors has alleged that the actual recovery in the market is yet to take place. He also warned investors to be vigilant and avoid getting overwhelmed by the current situation. However, Gosh encourages investors to start buying with a two year perspective.