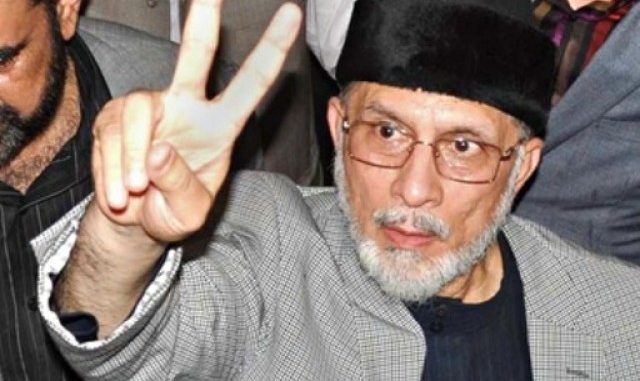 The Pakistan Awami Tehreek (PAT) chief, Dr Tahirul Qadri this Thursday announced that he ended his 'dharna' or sit-in Islamabad and turned it into a movement that his going to be in every city of the country. He further stated that the commander in a battle can choose any way to defeat the enemies.

"The battle has not ended yet, rather it has begun now," Samaa News quoted Qadri while he was addressing a public rally in Abbottabad. He added that the 'jalsa' in Abbottabad and in Lahore proved that his decision to end the sit-in in Islamabad is right. "Who says the dharna is over? This dharna will become the death of the status quo," Dawn News quoted the chief who added the announcement that another 'jalsa' will be held in Bhakkar on the 23rd of November. "If the Bhakkar raly failed to present the view like the one in Minar-e-Pakistan, I will quit my movement," Samaa quoted Qadri.

Qadri also announced that he will hold rallies in Sargodha on the 5th of December, Sialkot on the 14th of December, Mansehra on the 21st of December while he will go to Karachi on the 25th of December. "I will visit all those people in every corner of the country to include those people in Inquilab movement who failed to join his sit-in in Islamabad," Qadri said.