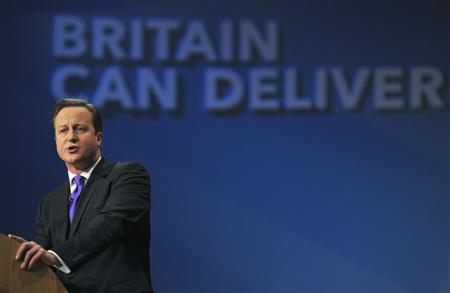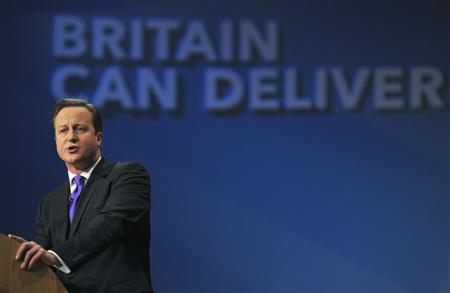 Prime Minister, David Cameron during his party conference in Birmingham today, has pledged to build an "aspiration nation" to overcome recession and offered himself as its leader, admitting his plans to eradicate the deficit are taking longer than he hoped, but claiming the country to be on right track.
The prime minister has highlighted the "painful decisions" the government has had to take on the economy, and said he would get Britain "on the rise" to compete again in the global economy.
Mr. Cameron has told during his address: "Countries rise when they allow their people to rise. In this world where brains matter more, where technologies shape our lives, where no one is owed a living, the most powerful natural resource we have is our people."
Mr. Cameron has acknowledged that the government's deficit reduction plan was "taking longer" than expected, blaming the eurozone crisis as the main factor for the delay.
But he rejected calls for a Plan B, saying the government had cut the deficit by a quarter in the past two years, helping to keep interest rates low, giving businesses more confidence to invest, and boosting job creation. And told that the Labour government had offered no credible alternative and the country could only weather the storm under his leadership.
Justice Secretary, Chris Grayling has responded to the speech: "What David Cameron tried to set out today is that we face enormous challenges in a competitive world but we have a plan to meet those challenges, to face them and deliver for Britain the belief this country can succeed in the world.
"It's not going to be easy but we are putting through what we believe are the big changes that are needed to do that."
Article viewed on Oye! Times at www.oyetimes.com.