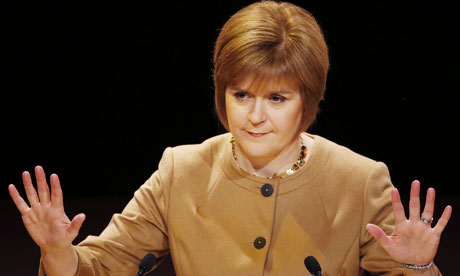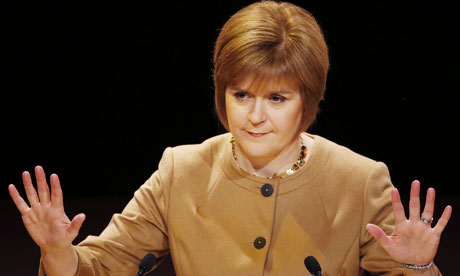 Scotland's "Independence day" preparations are published one and a half year ahead of the Scottish independence referendum declaring a "yes" vote as the is hopeful for a transition to a new nation in 2016.
Deputy First Minister Nicola Sturgeon has told that the proposed Scotland Independence Day would hopefully take place on March 2016, followed a couple of months later by a parliamentary vote to elect lawmakers to draw up a written constitution in May 2016.
She said the proposed timetable is realistic, referring to 15 months' span to be an average transition time among the 30 countries that have become independent since 1945 following a referendum.
First Minister Alex Salmond also insists the timescale to be in line with previous international experience.
The ruling Scottish National Party (SNP) will be campaigning for a 'yes' vote in the referendum planned for the Scottish independence in autumn 2014, while the opposition Labour and Conservative parties will be favoring Scotland to stay with U.K.
Ms. Sturgeon urged the British government to begin discussions on the implications of a 'yes' vote well before the referendum and said: "A 'Yes' vote will give civic Scotland and our national parliament an unprecedented opportunity to build a solid constitutional platform for our country ahead of independence day in March 2016."
On the other hand U.K. government, Scottish Secretary Michael Moore told to already setting out views on the post-referendum process, and would spell out further thoughts in a series of analysis papers, the first of which is expected this month.
Mr. Moore said: "The Scottish government should be concentrating on the substantive issues of the independence debate, rather than endless distractions over process.
"Once again, they are devoting their energy to the picture-frame when they don't have a painting to put in it.
"We haven't even got a date for the referendum, let alone any detail on what independence would mean for people in areas like the economy, welfare, energy and financial services."
The Scottish secretary has further told: "People in Scotland appreciate the benefits of remaining part of the United Kingdom family and that is why they remain strongly opposed to independence."
Article viewed on Oye! Times at www.oyetimes.com.