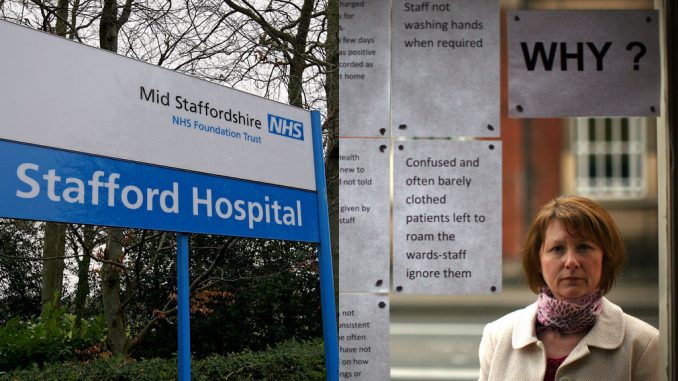 The Robert Francis QC's inquiry report into the Mid Staffordshire care scandal says hundreds of patients were exposed to unnecessary risk because of failure of NHS system "at every level".
Robert Francis QC, the inquiry chairman has pointed towards the need of "fundamental change" in order to prevent public from losing confidence in the NHS. The reforms proposed by Mr. Francis in report include "zero tolerance" approach to poor standards of care.
Mr. Francis has recommended for the hospitals that fail to comply with a fundamental standard should be forced to close, and healthcare providers should be liable for prosecution if they fail to conform with basic care standards.
The long awaited report, holds the major implications for the NHS system in relation to care and the safeguarding of patients.
According to the estimations, 400-1,200 patients may have died at the Midlands hospital within the period from 2005 to 2008.
This is the second medical care inquiry report by Robert Francis QC at the hospital. The first report comprised of appalling examples of care, including misdiagnosis, refusing to provide patients pain relief and ignoring calls for help using the bathroom, with many left laying in soiled sheets or on commodes for hours.
Mr. Francis has told: "This is a story of appalling and unnecessary suffering of hundreds of people.
"They were failed by a system which ignored the warning signs and put corporate self-interest and cost control ahead of patients and their safety.
"I have today made 290 recommendations designed to change this culture and make sure that patients come first.
"We need a patient-centred culture, no tolerance of non-compliance with fundamental standards, openness and transparency, candour to patients, strong cultural leadership, caring compassionate nursing, and useful and accurate information about services."
Article viewed on Oye! Times at www.oyetimes.com.