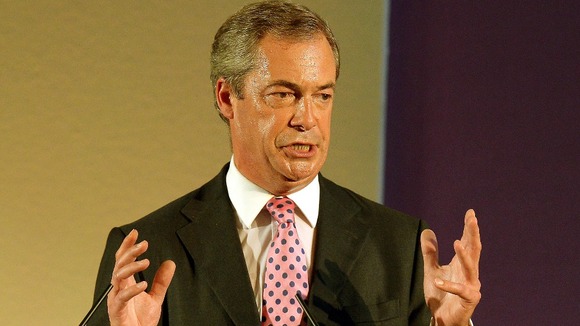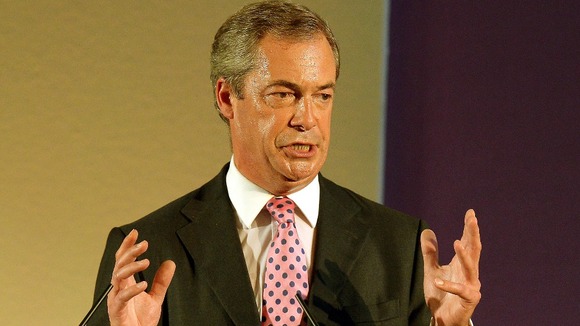 U.K. Independence Party leader Nigel Farage has attacked the immigration policy that led to the mass immigration and made the parts of Britain 'unrecognisable' over the past decade.
During UKIP's spring conference in Torquay, Mr Farage has told activists that opening the UK's borders to new EU members had had a detrimental impact on social cohesion.
He has further added that he also feel "uncomfortable" with the immigrants' reluctance to learn and speak English. He has quoted the incidence of a recent journey in central London where he left feeling "awkward" as he heard only foreign languages spoken by passengers on a train.
The UKIP leader has told at the conference: "80 per cent of us in this country believe open door immigration is irresponsible, against the interests of the people in this country and that it must stop.
"We have seen since 2004 a doubling of youth unemployment, we have seen since that time wage compression – people doing jobs now taking home less money than they were 10 years ago.
"All of this has happened because we now have a totally distorted labour market in Britain, because of the massive oversupply that has come to us from eastern Europe.
"It's ordinary folk, it's ordinary families that are paying the financial price. But what about the social price of this?
"The fact that in scores of our cities and market towns, this country in a short space of time has frankly become unrecognisable.
"Whether it is the impact on local schools and hospitals, whether it is the fact in many parts of England you don't hear English spoken any more.
"This is not the kind of community we want to leave to our children and grandchildren."
The recent stats on net immigration have revealed that it jumped to 212,000 – up from 154,000 the previous year.
Article viewed on Oye! Times at www.oyetimes.com.