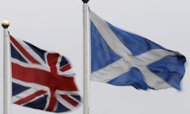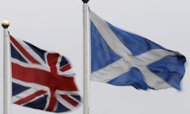 Labour Party has announced on Tuesday that it will boycott a body established by the Conservatives to examine the role of English MPs in Parliament, saying that it would not take part in House of Commons debate over "English votes for English laws".
The party made its stance clear as the Commons debates devolution, discussing more power for Scotland following the rejection of the independence referendum held in September with 55 per cent Scots voting in favour of keeping the 307-year old union.
Just a week before Scottish independence referendum, the three elite Westminster parties' had offered Scots more powers over tax and welfare spending for saving the union. Following the rejection of independence, Prime Minister David Cameron said these changes must also mean restrictions on the ability of Scottish members of Commons to vote on matters related only to English laws.
The leader of House of Commons, William Hague has told lawmakers as he began a discussion on the subject of devolving powers in parliament in London today: "Dither or delay is not an option.
"Where a matter only affects England, the key decision should be made by English representatives."
Mr Hague has also said that the "legitimate expectations" of the English people must be recognised while devolving more powers to Scotland.
Labour expressed its opposition to the barring of Scottish MPs from voting on some legislation at Westminster. The party is asking for more devolution within England and also to delay such fundamental decisions until after the 2015 election for consideration as part of a wide-ranging constitutional review.
The party calls to boycott a commission chaired by Mr Hague, to assess whether Scottish, Welsh and Northern Irish MPs should be stopped from voting on matters exclusively affecting England or whether English MPs should be given an enhanced role in the legislative process.
Former Labour MP Gordon Brown has said in Commons that there was "common ground" between the unionist parties on the extent of powers and the pace they would be devolved to Scotland.
Mr Brown has indicated that the idea of English matters had been "imposed" by Mr Cameron after the referendum result and Scottish MPs must sit in the U.K. Parliament on "equal terms".
However, Liberal Democrats have been willing to take part in discussions but said that any solution must "reflect the will of the voters" and not be "politically motivated".
Article viewed on Oye! Times at www.oyetimes.com.