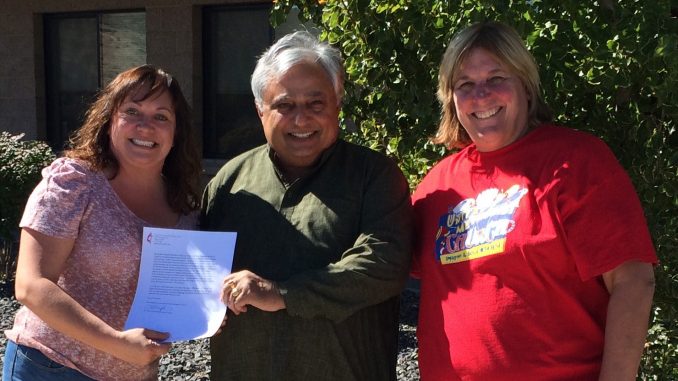 In a remarkable interfaith gesture, distinguished Hindu statesman Rajan Zed was warmly welcomed at South Reno United Methodist Church.
Zed, who is President of Universal Society of Hinduism, was presented with a signed testimonial by Senior Pastor Reverend Dawn Pidlypchak, which said: "South Reno United Methodist Church was honored to host Universal Society of Hinduism President Rajan Zed…for a day of inter-faith dialogue and learning. A widely respected religious statesman, Rajan has been honored across the United States and around the world for his work promoting interreligious understanding and advocating for religious freedom…"
Rajan Zed addressed youth and adult groups separately during his visit to the Church; talking about religion, Hinduism, interfaith relations, etc., and answered questions.
The United Methodist Church, a global Christian denomination, has about 12.5 million adherents.