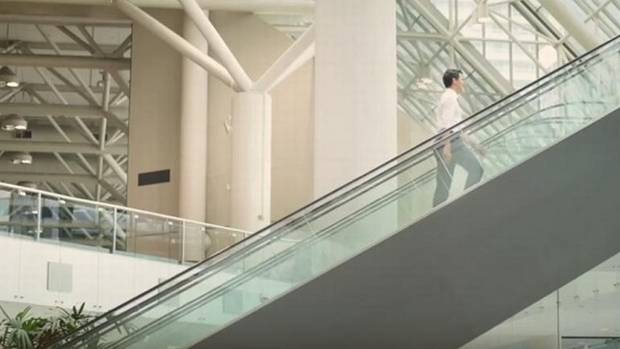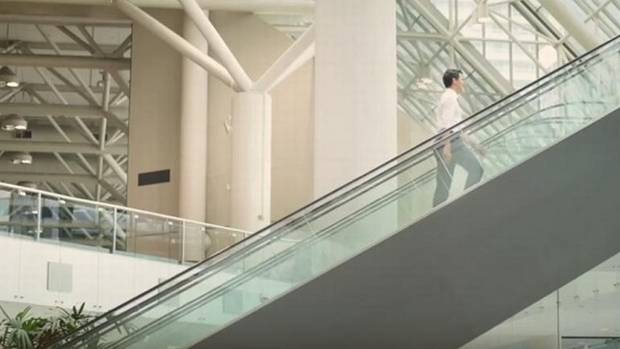 In the latest 30-second campaign ad by the Liberals, Justin Trudeau is trying to walk upwards on a downwards escalator as he relates his act to what, he says, the Conservatives are doing with the economy and what might happen if the NDP and Thomas Mulcair win government. The Liberal's television ad entitled "Escalator: Harder to get ahead" was launched at an opportune time when the latest economic data unveiled on Tuesday showed that Canada experienced a recession earlier this year.

In the video, Mr. Trudeau says that "this is what is happening to millions of Canadians in 10 years under Stephen Harper," indicating his attempt to walk up the down escalator. He adds that "his ideas to give benefits to the wealthy but make cuts to everything else has made it harder for most people to get ahead." Thereafter, the escalator stops and Mr. Trudeau targets the NDP leader and says that "Mulcair promises more cuts. Now is not the time for cuts."

Eventually, the escalator reverses its course and Mr. Trudeau walks upwards in steps with the elevator, saying that "in my plan we will kickstart the economy by investing in jobs and growth and lowering taxes for our middle-class." The ad was shot in Toronto a couple of days ago. It was first released as a fundraising tool on Tuesday as donors were allowed to watch a sneak peek of the ad if they donated to the party.