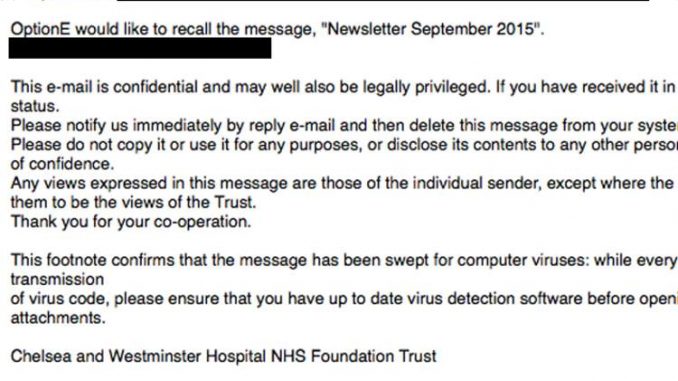 The 56 Dean Street clinic of the Chelsea and Westminster Hospital NHS Trust has 'accidently' revealed the identity of hundreds of people using its HIV services. The clinic addressed a group message with everyone's email addresses visible to each other rather than the conventional individual message addressed to only one recipient.

Chelsea and Westminster Hospital NHS Trust's director for sexual health, Alan McOwan, confirmed that a process has started to ensure that it does not happen again. He confessed that "hands up. We really screwed up here and we need to get it right." McOwen pointed out that it is important to remember that not everyone on the list was HIV positive. Speaking about what led to the incident, the spokesperson for the clinic in London's Soho stated that the mistake was caused by "human error." He explained that "we can confirm that due to an administrative error, a newsletter about services at 56 Dean Street was sent to an email group rather than individual recipients." The spokesperson assured that "we have immediately contacted all the email recipients to inform them of the error and apologise."

According to an online magazine that provides a forum for people with the virus, beyondpositive, it has been contacted by several patients about the data breach. The magazine revealed that clinic attempted to rectify its mistake by using Microsoft Outlook's recall feature, however the full list of email addresses and names was sent out a second time.