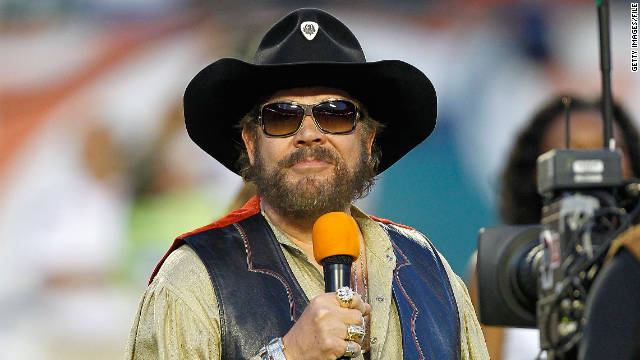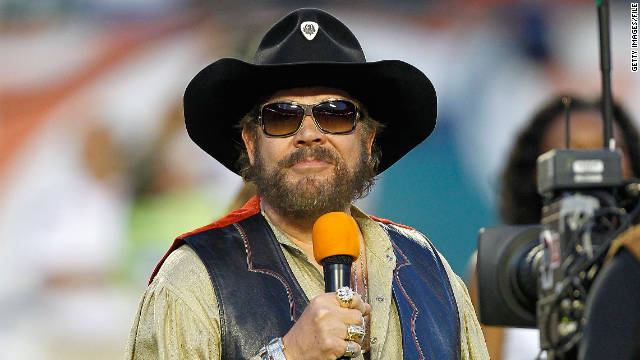 On Tuesday famous country singer Hank Williams Jr. made an apology for comparing President Obama to Adolf Hitler, a remark that provoked disagreement and resulted in "Monday Night Football" cancelling his popular musical opening from this week's game.
The musician said" I have always been very passionate about politics and sports and this time it got the best or worst of me, The thought of the leaders of both parties jukin' [sic] and high fiven' [sic] on a golf course, while so many families are struggling to get by, simply made me boil over and make a dumb statement, and I am very sorry if it offended anyone. I would like to thank all my supporters. This was not written by some publicist"
The singer made the comment in reply to a question in which he was asked for his opinion about president Obama and House speaker John Boehner who is a republican and their joint golf game back in June.
Anti-Defamation League condemned Williams' comments and praised ESPN for cancelling his opening act. Abraham H. Foxman ADL national director and a Holocaust survivor said "The Holocaust was a singular event in human history, and it is an insult to the memory of the millions who died as a result of Hitler's plan of mass extermination to compare the Nazi dictator to any American president,"
Article Viewed on Oye! Times @ www.oyetimes.com