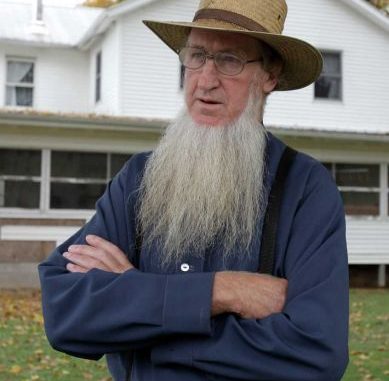 According to Ohio's Amish leader who was accused of storming into another Amish man's house alongside other members of the Amish group, and cutting his hair and beard, the police should stay away from this as this is a religious matter and doesn't need the involvement of police.
The accused known as Sam Mullet revealed that he did not at any point order the group to do it, but he also did not stop his two sons and another member of the group from cutting the hair and beard of a 74 year old man residing in Eastern Ohio.
Amish men typically grow beards as adults and stop trimming them when they marry, and the beards are held in high esteem.
Mullet said "They changed the rulings of our church here, and they're trying to force their way down our throat, make us do like they want us to do, and we're not going to do that, We know what we did and why we did it, We excommunicated some members here because they didn't want to obey the rules of the church."
Mullet said he was upset because his group has been called a cult by disbelievers.
He added "We're not a cult. We're just trying to live a peaceful life, I was hoping I could move here, try to start a group of church people, do things in school and church the way we wanted."
Article Viewed on Oye! Times @ www.oyetimes.com