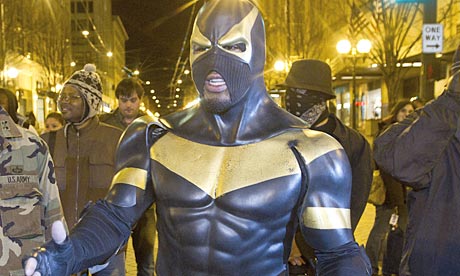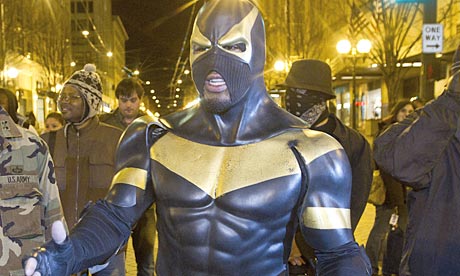 The police in Seattle have arrested the Self proclaimed crime fighter on Sunday. The leader of the Rain City Superhero movement was arrested after he supposedly doused a group of people with pepper spray. The arrested self proclaimed crime fighter known as Jones however claims that he was trying to break up a fight.
According to the Seattle police report, Jones who was wearing a superhero costume was held after he used pepper spray on four people, who afterwards had to receive treatment from the medical staff. He has been held by police on the suspicion of fourth-degree assault.
According to Pete Holmes a spokesperson for Seattle City Attorney, the crime fighter whose real name is Benjamin John Francis Fodor was in jail for around seven hours after that he posted a $3,800 bail on Sunday afternoon.
He is expected to appear in court on Thursday.
Jones is the leader of the Rain City Superhero Movement, according to one of his Facebook pages, which boasts more than 10,000 "likes." He claims he is a symbol "that the average person doesn't have to walk around and see bad things and do nothing."
According to a volunteer spokesman for Jones, Los Angeles-based photographer Peter Tangen, Jones saw two people getting ferociously beaten by some people in a group and he just intervened to try and break the fight. He also accused the police of failing to fully investigate the matter.
Article Viewed on Oye! Times @ www.oyetimes.com