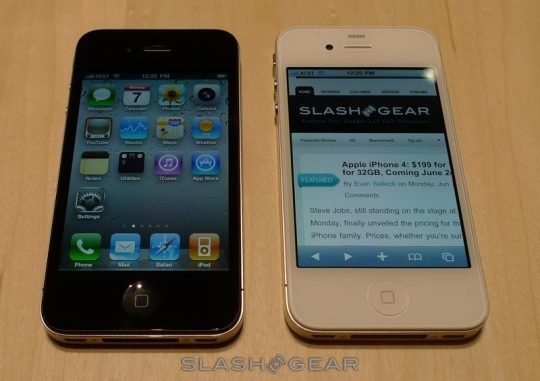 Several iPhone 4S users who bought the new device over the weekend have complained about the yellowish tint being displayed on their iPhone 4S screens.
Many buyers have posted their complaints at the Apple Support Forum saying their iPhone 4S screen gives a washed out look and that the whites look yellowish, especially when they compare it with the iPhone 4. Some people are of the opinion that the aforementioned issue is being witnessed by users who bought the black iPhone 4S, and also that the display in the white iPhone 4S looks perfect.
As a possible explanation, a couple of commenter's said they believe the yellowish display is the result of the glue used to put the screens together not having fully cured or hardened.
One of the people who posted on the forum said that he witnessed a similar problem last year with the iPhone 4 and it was only after 2 weeks that the screen started looking normal.
Yellow tint is an issue that has affected Apple devices in the past. Some iPhone 3G users complained of this problem, which one researcher said was caused by certain cases blocking the light sensor. A round of iPad 2 owners reported a similar glitch earlier this year.
Article Viewed on Oye! Times @ www.oyetimes.com