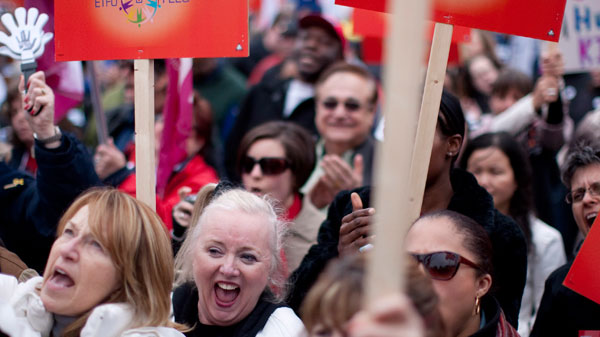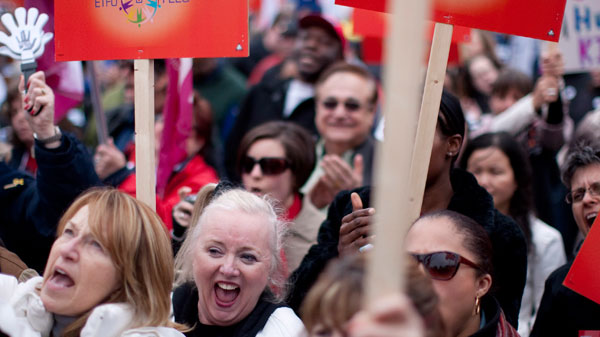 Provincial government could not please Ontario by its eleventh-hour budget concessions. A number of protesters came out on streets to demonstrate their anger with ascending job and service cuts.
Demonstrators representing over 90 labour and community groups toned slogans and held posters during a province-wide movement to notify Premier Dalton McGuinty and his minority government this budget is not acceptable.
"[Protesters] are sending a signal to this premier that this budget is grossly unfair," said Sid Ryan, president of the Ontario Federation of Labour. "We're showing the people of this province that we are prepared to work to make the minority government work, but we're also showing them the sort of Ontario we can build together."
On the other hand, Municipal Affairs and Housing Minister Kathleen Wynne said people might be disappointed with the budget but nobody would want an election this soon.
"I think (voters) gave us a pretty clear mandate… to work together," she said.
Last week, McGuinty decided to meet two NDP demands – increase support for child care and the Ontario Disability Support Program. In response, Horwath said she was glad to know her party's inputs were taken seriously. However, it still does not mean she will certainly support Liberals in Tuesday's vote.
Horwath said: "I'm not the kind of person that's a 'my way or the highway' person but I am very, very concerned and I think Ontarians agree with me."
Article viewed on Oye! Times @ www.oyetimes.com