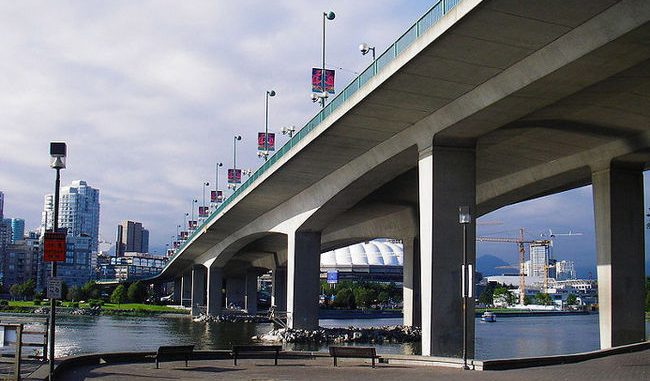 Lower leg of a human body has been seen in the Vancouver waters on Friday afternoon. It was almost 3:30 p.m. when two fishermen discovered the leg, along the foot attached wearing running shoe, under the Cambie Street Bridge. The story has been confirmed by the B.C. Coroners Service which officially endorsed that it was actually part of a human body.

Mark Wellburn was going to visit the Third Beach with some friends for putting out crab traps and while they were sailing they witnessed something like a piece of floating wood floating far away. As they sailed close to it, Wellburn describes that "It was a shoe floating upside down, with something hanging down. We scooped it out with a net." He said that "there were two leg bones attached to a shoe. I felt sick when we pulled it out. My stomach turned." Wellburn narrated that he immediately called the police which arrived "20 minutes later, there were about 10 of them who came out in a boat."

According to him, the police have informed him that the shoe exactly matches to another foot discovered floating almost 30 meters aside the location in August 2011. The Police stated to the press that there is no evidence to prove any identity of the victim at such initial stage of the investigation.

Since August 2007, 10 separate feet have been discovered from the same lake, seven of which were matched to five individuals. The B.C. Coroners Service states that none of the deaths seems to be suspicious.