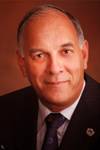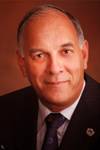 Yet another Quebec mayor, of a small-town of St-Rémi, has now become the latest municipal politician to be found involved in the province's incalculable corruption scandal. Michel Lavoie, the mayor of St-Rémi, i.e. a town of almost 7,000 residents, has been arrested and charged with numerous offences including fraud, conspiracy and breach of trust on Friday. Along with Rémi, his son, Sébastien Lavoie, and construction mogul Dominic Dorais, were also arrested.

Dorais, Rémi and Lavoie were all arrested at the same time and brought to the Sureté du Québec headquarters in Montreal, from where they will probably be released later. Mr. Lavoie has been charged with offences of involving inappropriate use of power to control development and construction projects for his personal interest and business partners. The mayor had been accused of misusing his power to adjust tender and contract rules in the scheme, according to Robert Lafrenière, head of the squad.

Mr. Lavoie is now the second mayor, who is the second mayor to be arrested due to the province's ongoing corruption inquiry, to have joined the long growing list of lower-level municipal officials accused of contributing in schemes of deceiving the taxpayers' money on construction projects. The former mayor of Mascouche, Richard Marcotte, the former mayor of Laval, Gilles Vaillancourt, and the former mayor of Montreal, Gérald Tremblay, have all resigned from their respective offices due to corruption allegations in spite of the inquiry. Mr. Vaillancourt had to encounter numerous police searches at his office, homes and more.