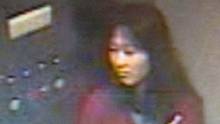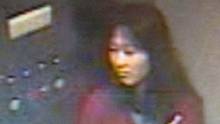 The dead body of a University of B.C. student who went missing while in L.A., has been found within a water tank situated on the roof of the Los Angeles hotel where she stayed. 21-years-old Elisa Lam, who had been studying at the University of British Columbia this past summer, was allegedly reported missing since the night of Jan. 31. The identity of the dead body was confirmed by the representatives of L.A. police late Tuesday.

The body was first seen by a maintenance worker, who visited the rooftop to act on complaints regarding low water pressure. The hotel owns four large water tanks, each of which has a small, sealed opening. Firefighters made an extra effort to remove the body from inside the tank through the small opening. Just last week, L.A. police revealed a closed-circuit video of Ms. Lam, showing her bewildering behaviour at the Los Angeles hotel elevator pushing numerous buttons, hiding in a corner, peeking out into the corridor, pressing more buttons, and finally waving her arms about, before walking away, with the elevator still stuck on the same floor.

The video was recorded on Jan. 31, which is the last time that Ms. Lam was seen in public. She checked into the Cecil Hotel few days before her widely watched elevator experience and was scheduled to check out on Feb. 1. The downtown hotel is known to attract travelers due to its exceptionally cheap accommodation and being close to the city's Skid Row area.